21 Fantastic Work Apps For Distributed Teams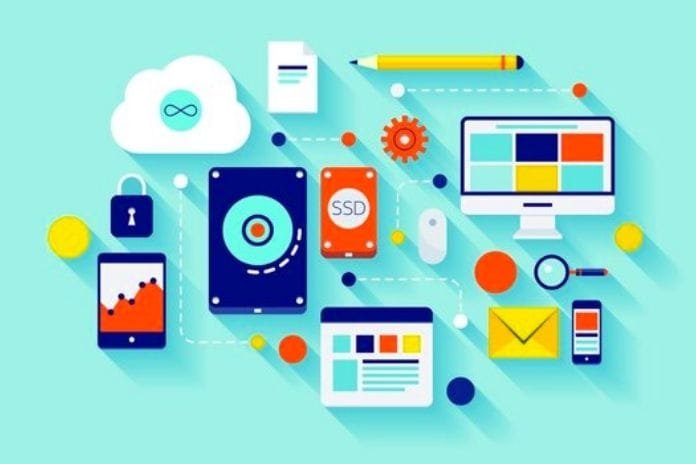 Introduction – Best Work Apps
The following Work Apps and tools can support distributed work. More and more companies are working wholly distributed and distributed means that all team members no longer work in the same office but are scattered worldwide.
Companies such as MySQL, Automatic's (operating among others with WordPress), Buffer, GitHub, Basecamp, and Zippier are just a few examples that have successfully introduced distributed work. GitHub is currently the most popular tool for sharing software code. It is also extraordinary that GitHub itself is a company in which 60 percent of the employees do not work from the office.
Slack
Slack is a relatively new tool that makes it possible to reduce exchanges via email. It also offers many opportunities to better archive and search written communication. Something that doesn't always work so well with email.
P2 Theme
When many employees work on a blog, the communication must be proper. The P2 Theme for WordPress helps with that.
Trello
We also use Trello for collaboration. You can create new work tasks and assign them to employees. The great thing about this is that everything is aligned in a Kanban board.
LastPass
Most of the time, when a new employee wants to log into a company tool, they have to contact a teammate and ask for the password. With LastPass, you bypass the whole thing. The new colleague can immediately log into all relevant platforms.
Google Docs
When you work on a document in a team, misunderstandings can quickly arise. Google Docs gives you a good overview. If someone deletes or adds something, this is visible.
GoToMeeting
More complex meetings can be held via GoToMeeting. The advantage here is that you can pull the whole thing up in the form of a webinar and record it for later use. It is more stable than, for example, Skype when it comes to conducting video conferences.
Skype
Skype can do a lot more today than it did a few years ago. It is possible to switch telephone conferences or conduct video conferences. It's more cost-effective than GoToMeeting, for example. We use it intensively to exchange information with one another in real-time.
HelloSign
It is very time-consuming to print out documents, sign them, scan them in again, and send them by email. It's faster with HelloSign. When it comes to essential documents, I would still rely on emails. For documents such as Internet usage guidelines, etc., I would prefer to use HelloSign.
HipChat
HipChat has many advantages over the chat available on Skype. Offline usability, different types of member chats, integration with GitHub are just a few advantages of using this Work App. HipChat can be considered an alternative to Slack.
Timezone.io
When co-workers are scattered around the world, the issue of "every employee's time" becomes an important issue. This is important, Timezone.io shows the time of the respective colleague in his location.
Google Calendar
The Microsoft Outlook calendar is still a little oriented towards medium-sized and large companies. This makes the team calendar creation a bit tedious. It's easier here with Google Calendar. Since everything is online, groups of employees can also be scheduled more easily.
Google Hangouts
An excellent alternative to Skype group video calls. In my opinion, Google Hangouts are superior to Skype in terms of quality and reliability. In addition, such a meeting is easier to record and share with employees. With Skype, you still need an external plugin to record the video meeting, which sometimes crashes.
Screen Flow
You can use this tool to record your screen. This can be helpful if you want to create a tutorial for employees.
Adobe Video Express
I use Adobe Video Express to create video tutorials and YouTube videos. There is also a function to record a screencast or switch from the webcam to your screen.
Vimeo
Vimeo has some advantages over You tube. One of them is that you can put a password on the videos. This allows you to share the videos with employees without making them public to everyone.
YouTube
You tube is the most widely used video platform. So when making a video for the public, YouTube should be the first choice.
WordPress
WordPress is used to run blogs. The good thing about this is that you can give other members access to the WordPress installation, and they can then edit blog posts. Especially if you have a lot of bloggers and authors, WordPress is an excellent way to coordinate them.
Agile Scrum
Agile Scrum is not an online work app in that sense, but it is a good way for remote workers to collaborate. The daily meetings and the rapid delivery of modules in sprints (deliveries of work results lasting one week to one month) are constructive.
TeamViewer
In some cases, an employee does not know what to do anymore, so an experienced employee or a manager can access the person's computer via TeamViewer.
Microsoft Outlook
Most popular among work apps, when it comes to sending company emails, Microsoft Outlook is still the first choice. In particular, the function of adding individual signatures and sending invitations makes it the email tool of choice.
Conclusion – Best Work Apps
The work apps mentioned are widely used and help with distributed work. Small and medium-sized companies, in particular, can benefit enormously from this trend, as nowadays talent can be found anywhere in the world. In addition, many companies have recognized that most people do not work most effectively in the office rely on these work apps.