After All, Is Marketing A Cost Or Expense For Your Business?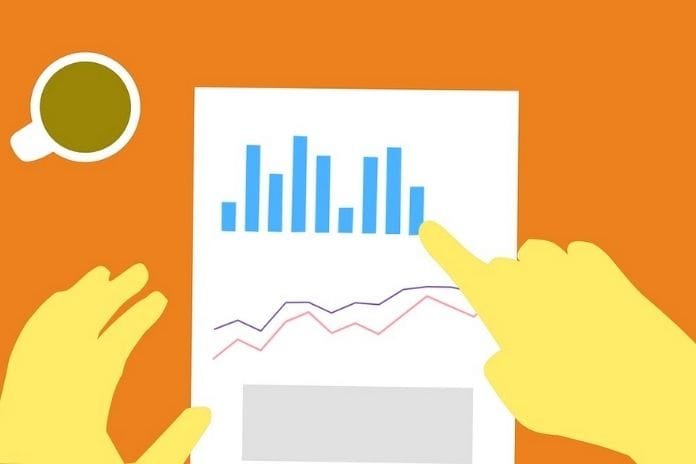 Starting a business is no simple task. There are many steps, from the business plan to dealing with bureaucracy, and, above all, many expenses are involved.
After opening, there are still a series of monthly costs that need to be calculated at the tip of the pencil to maintain the venture's financial health. Amid this situation, a question arises: after all, is marketing a cost or an expense? We consider it positive, which brings some financial return to the company. These conditions are critical, but many managers do not analyze that the role of marketing is precisely that: attracting new customers.
What leads these managers to have this kind of thinking is that digital marketing does not always bring immediate results. Some actions even achieve this feat, as in some paid media campaigns, but the vast majority lead to long-term effects, proving to be more lasting.
Is Marketing An Expense Or A Cost?
This is a ubiquitous question to see around. Whoever gets good returns with marketing indeed defends it. On the other hand, those who did not obtain good results when investing in digital strategies probably did not hire an excellent team to create specific actions for that business.
From this type of punctual problem, many managers frame the investment in marketing as a cost. To be clear, expenses are the resources that help the company run better. On the other hand, prices involve all expenses for a business to carry out its activities.
The marketing area is part of the company's administrative context, which makes it an expense. In other words, the sector directly influences the growth and profitability of the business since the activities are aimed at attracting new consumers, improving the relationship with the public, and retaining current customers.
How Do You Know Which Marketing Strategies To Invest In?
The most exciting thing about digital marketing fits the strategy according to the budget and needs of each company. Initially, there may be financial constraints, but this does not prevent an implementation from taking place and work from starting.
Therefore, it is essential to understand the business context, who your customers are, where they are, what their interests are, and other relevant information to outline a prospecting strategy.
Inbound Marketing is one of the best-known strategies that offer good returns on investment. Straightforwardly, actions are created to attract your potential customers — unlike what is done in traditional advertising, in which the brand goes after consumers. In this way, campaigns attract people who may be interested in what your brand offers.
Marketing work goes beyond a communication strategy. The objective is to attract potential consumers and convince them to buy what your brand offers, showing that your product solves the problem.
What Are Marketing Expenses?
Promoting your brand should not be seen as a cost. Digital marketing is an investment, a tool capable of generating many sales. Therefore, this return that online advertising offers remarkably enhances sales and branding, and other aspects.
Some marketing expenses involve research, marketing campaigns and actions, customer service, and other factors. However, each company must evaluate the best solutions according to their budget constraints, the business objective, market trends, etc.
What Are The Benefits Of Investing In Marketing?
When strategic marketing planning is done for brand growth, you can be sure that the business will reap the investment rewards.
Marketing efforts make the public more engaged and improve consumers' perception of the brand, among many other advantages. We list some of these benefits below!
Strengthens The Brand's Competitive Image
In a highly competitive market, marketing is quite a strategy to position the brand and stand out. In this way, the niche is studied, the company's competitive differential is identified, and campaigns are created to make the business image stronger.
Identify Your Ideal Customer
A persona is a semi-fictional character created to guide marketing strategy. As it is a representation, the marketing team uses it as a basis to identify opportunities and create relevant content and other points that help to create more practical projects. In this way, every action will have a much more significant impact and better results.
Increase The Number Of Sales
Every company has a sales goal, and the advantage of investing in marketing is that you can reach your goals faster. The marketing strategy is like a lever that presents your product to more people, wins consumers' trust, and can even make your customers loyal, causing recurring purchases to grow.
Allows The Measurement Of Results
Undoubtedly, this is one of the most significant benefits of digital strategies. Measuring results let the marketing team know precisely what works, what doesn't, and what needs to be changed.
In this way, it is even more apparent that the investment works since it is possible to make changes to maintain a high level of effectiveness. The metric analysis points out where your customers are coming from, what the public doesn't like, how consumers behave, what they are most interested in, and other important information.
Also Read: Is Marketing Worth Investing In Digital Influencers?