Digitization And Artificial Intelligence In Recruiting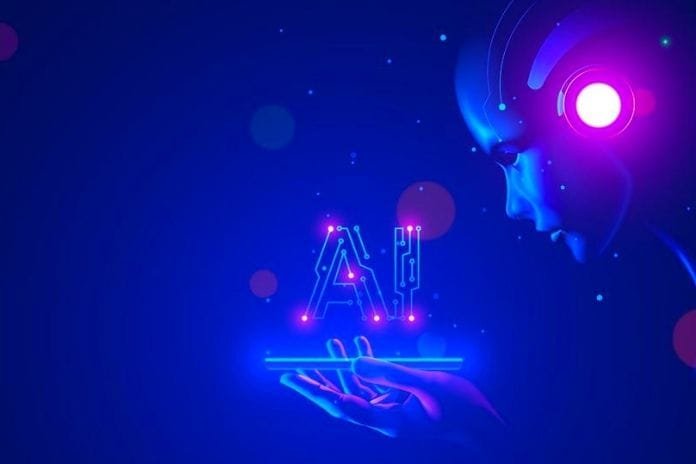 In today's increasingly digital world, you need to face up to digitization and take advantage of artificial intelligence in recruiting to make your talent search more accessible, faster, and more effective in the future. Today's technology can already save you numerous steps that would otherwise take a lot of time.
It isn't easy to keep up to date with the world-changing so quickly today. Due to the shortage of skilled workers, especially in recruiting, it is essential to deal with the changes and new possibilities of recruiting. The keywords are the terms artificial intelligence and digitization. To save you a long search, we will give you an overview of artificial intelligence and digitization in recruiting below.
Artificial intelligence In Recruiting
There are various definitions of artificial intelligence. As such, the term generally describes " a machine's ability to mimic intelligent human behavior. " This ability brings numerous opportunities to recruiting:
Applicant Selection: You can carry out an applicant analysis, in which the quality of the incoming applications is analyzed by the system based on previously defined criteria. It is then determined which applicant fits an open position. The AI ​​simplifies the process of applicant selection and delivers fast results that make the process easier for you as a recruiter. The evaluation of applicants by artificial intelligence is also more neutral and fairer since the subjective feelings of HR managers are not taken into account.
Chatbots: As part of artificial intelligence, you can integrate chatbots on your career site to answer simple questions. This can save a lot of time because no staff has to take care of it. It also has the advantage of using the chatbot to quickly collect information about which questions are asked most frequently and what the questioners are most interested in.
Job Interviews: Although not often implemented in practice, there is the possibility that AI systems will take over the job interviews. The AI ​​systems evaluate the applicant through the choice of words or facial expressions. This can be suitable, for example, for the initial consultation and can save a lot of time. This step also makes it possible to give several candidates and applicants a chance for an initial interview!
Digitalization
If we compare today's recruiting with the point in time 50 years ago, the changes make one almost dizzy. While job advertisements used to be published in newspapers, today there are numerous possibilities, from online job exchanges to social media to career sites! These are the most critical indispensable aspects:
Mobile Recruiting:
Recruiting is more digital today. It is essential to keep up since generations Z and Y, in particular, can be reached using digital methods. These generations grew up in the digital world and are called "Digital Natives." Since you will come across these two generations more frequently in the application process, you should offer the option of a "one-click application." In addition, job advertisements and career pages optimized for mobile use are very important. This way, you can reach your candidates (not just the younger generations) anywhere, even on the go.
Active Sourcing:
Due to the existing shortage of skilled workers, demographic change, and constantly evolving recruiting, you should also deal with social media recruiting and the active approach of candidates. This is how you reach candidates on numerous social media (such as Facebook, Xing, and Instagram), and you can address them there in a targeted manner!
Applicant Management:
Today, applicant management software can select and filter applicants. You can use it to simplify numerous processes and optimize your applicant management! You keep track of your incoming applications, coordinate with specialist departments and optimize your processes without further ado.
Job Advertisements And Career Page:
Your job advertisement can no longer be found in the newspaper but on various job exchanges and your career page. This means you need to optimize your job postings and careers pages for web and mobile viewing (as described above). Nowadays, there is software such as Tolentino that enables you. For example, to place job advertisements yourself with just a few clicks and to publish them in numerous job exchanges.
Employer Branding:
Given the shortage of skilled workers, employer branding is essential today to present yourself as an attractive employer. Primarily through digitization, you enable opportunities such as advertisements, employer rating portals, or particular pages on your homepage (landing pages) to present yourself positively.
Automation:
Thanks to digitization, many processes can now be automated. Thanks to the email automation tool, you can automatically insert data, such as name, into your messages and, for example, send numerous rejection letters in no time at all. This has various advantages. You save time, ensure that emails are shipped promptly, and not forget any messages.
Also Read: Digital Health – 5 Facts About Digitization In Healthcare