Better Online Presence In Just One Week: 7 Measures For Every Business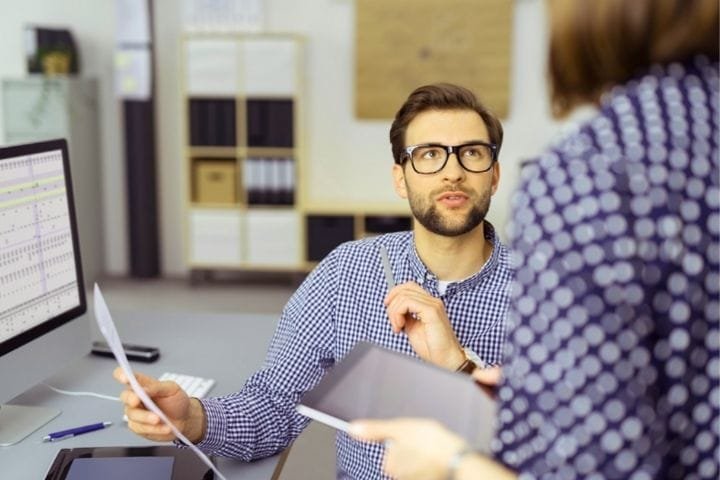 Do you know it when you don't dare to tackle a task because it seems too daunting to you? Unfortunately, this is often also the case in online marketing. Many companies want to improve their online presence but don't know where or how to start – and in the end, do nothing.
That's why I've thought of a bit of a challenge for this guest post. This article will give you seven tips and measures that are quick and easy to implement but will significantly improve your online presence. So take a little time every day next week to implement one of the measures – and optimize your online presence in just seven days!
Day 1: Create A Google Alert For Your Company
Do you want to stay up to date with all the news about your company? No problem with Google Alerts! The service notifies you by email when new results on a specific topic (for example, your company) appear in Google. To do this, enter a term in Google Alerts that you want to follow up. You also provide your email address. So you always stay up to date with the latest media reports – and can then use them as content for your social media channels or your website!
Day 2: Standardize Profile And Cover Pictures And Complete Accounts
A simple step to ensure a uniform and overall solid image of your brand online is to standardize your profile and cover images. To do this, first draw up a list of the platforms on which your company is represented (Facebook, Instagram, LinkedIn, Xing, Twitter, Google, other portals). You should use your logo on a plain background as your profile picture. Symbols, images with other elements from your corporate identity or slogans are suitable for cover images. However, it is essential to pay attention to the specifications of the platforms for the optimal size of the photos so that they are displayed in high quality!
If the cover and profile picture look professional, the next step is to standardize and complete the account information on all of your profiles. Many customers rely on Facebook or Google, for example, to find out about opening times or to find a contact address. If the user does not find what they are looking for here quickly, there is a high risk that they will lose interest and jump off – which in the end can mean a lost lead. Fortunately, most networks 'About Us' pages are relatively similar. So write down everything you need (for example, a short text about the company) and then take the time to enter this information uniformly on all pages.
Day 3: Forward Deleted Pages
Another tip that can be implemented quickly and has a significant effect is the maintenance of deleted pages. With a website, old subpages may be deleted or hidden. However, it may well be that there are still links to these pages on the Internet. If a user clicks on one of these links, he gets an error message – not ideal.
Of course, it's much better to identify old links and redirect them to working pages, such as your website's home page. In WordPress, for example, this works very quickly using the "Tools" and the "Redirection" menu item.
Day 4: Optimize Snippet (s)
It continues with the maintenance of the website. On day four, we take care of the Google snippet, also known as the SERP snippet. The snippet describes the excerpt from a website as it is displayed in the Google search results. Since a potential customer often starts their search for a service provider, company or product with a Google search, the snippet is often the first thing this customer sees of your company. Therefore it is, of course, essential and should encourage people to click on your website if possible.
A sound snippet shows the user what to expect on the page, contains the essential keyword, the company name, and a solid call to action. Please note the drawing specifications: If the text is too long, it will be cut off unsightly. You should at least optimize the snippet of your homepage – ideally, you bring the snippets for all subpages up to date!
Day 5: Set Up Google My Business
Google My Business has become an essential service for businesses. Google My Business is a business directory. Here you can enter your company, store information such as opening times, manage locations, delete or add pictures, share news, comment on reviews, view statistics, enter a contact option and much more.
Google My Business is free and a great way to optimize your appearance in Google search results. Here you have the chance to influence the image that a prospect receives of your company – even before they visit your website. You can also, for example, directly link contact options and thus simplify them considerably.
Day 6: Review And Manage Google Images For Online Presence
If we stick to the Google search results (often the first point of contact between a potential customer and your company), the photos Google displays of your company are particularly relevant here.
Any Google user can add these photos for a company – so there may be less advantageous images to be found here. However, the good thing about it is that you can manage these images, upload your pictures, and delete photos via your Google My Business profile. To upload a few professional photos, and above all, choose an eye-catcher as the cover picture!
Day 7: Answer Reviews, Comments & Messages
If you are represented on various channels in the network, you also have to be prepared for people to contact you through these channels. Of course, it is terrible when customers ask questions or write reviews but get no answers.
This is why you should take your time on the last day to reply to reviews, comments, and messages. It only takes you a few minutes, but it ensures an excellent customer experience. In addition, such conversations are often public (for example, the Google reviews) and therefore also affect the image of your company. Ideally, you should continue this community management and set up a fixed appointment every week to briefly take care of your reviews, comments and messages!
Of course, these tips are very superficial and only scratch the possibilities of online marketing. For companies today, there is no getting around it in detail.
To deal with social media, search engine optimization, video content, content marketing, and other exciting possibilities of online marketing.
However, the tips in this article should help you to optimize your online presence at short notice, without a great deal of specialist knowledge or a perfectly developed concept.