Creating A Business, Yes, But What Business?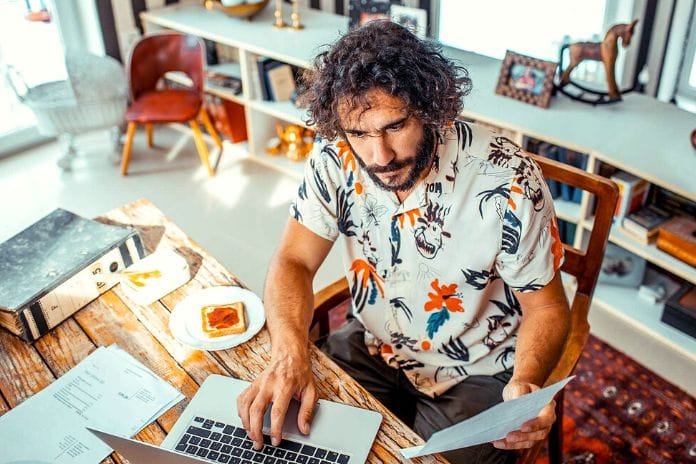 Should you create a self-employed company, a micro-enterprise, an individual company or a company (EURL, SARL, SAS, SASU, etc.)? What are the differences, advantages and disadvantages of each legal status? WikiCréa advises you on this fundamental aspect of business creation: the legal, social and tax regime choice. But before choosing its legal status, many other steps must be taken…
How to find and test your idea?
The heart of business creation is identifying and validating a business idea. Creating a business means testing hypotheses and deciding. WikiCréa helps you find an idea for creating a business, gives you the method to conduct a market study and chooses your commercial positioning and economic model. Of course, the chosen idea and profession must correspond to your personality. By the way, are you made for entrepreneurship?
Am I Cut Out For Entrepreneurship?
Creating a business cannot be improvised. Are you "able" to start a business? If there is no ideal profile for creating a business, it is preferable to cultivate certain essential qualities for a successful business creation project. Whether calm, adventurous, opportunistic, thoughtful, professional, creative or passionate, you can succeed in your project. It's all about getting to know each other, knowing how to surround yourself with and training on the aspects that could be better mastered. Capitalize on your strengths and call on partners to solve your weak points.
How To Get Aid And Funding?
There are many aid, support, subsidy, interest-free loans or even micro-credit schemes to set up a business. WikiCréa offers you a complete overview of aid for business creation. We also help you prepare for your bank interview. Be careful not to get lost in the maze of aids. Seeking assistance requires filling out and compiling a file, which often proves tedious. Remember that the priority is to grow your business and find customers. Not to mention that other financing solutions exist, for example, crowdfunding (participatory financing).
Creating A Business: What Personal Status?
Starting a business means entering a new life. A new social status, too: in most cases, you will be a self-employed person contributing to social security for the self-employed (ex-RSI). As you may know, this is not without problems for business leaders. It is advisable, before creating, to be well informed on the functioning of the social security for the self-employed, and on the coverage health, accidents at work and retirement which it gets. Also, be aware that there are many ways to avoid or circumvent the RSI.
What Will Be The Taxes Duties And Social Charges To Be Paid?
This is a scary subject, especially at a startup. Starting a business means paying taxes and social security contributions. The amounts will vary from one legal system to another, depending on the characteristics of your activity. WikiCréa offers a legal status simulator to help you see things more clearly. WikiCréa also informs you about the principles and methods of calculating each tax, levy or tax: the CFE (corporate property tax), VAT, the contribution to vocational training, income tax, tax on companies, etc.
How To Write A Financial Plan And A Business Plan?
Creating a business involves drawing up a financial and business plan: these are the two critical documents for creating a business. Only then can it be challenging to develop them. WikiCréa offers tools and templates to make your job easier: an Excel financial plan template to fill out quickly and a complete business plan template to download for free.
Create Your Business: Identify And Know The Risks
Creating a business is, above all, about identifying and measuring a series of risks and dealing with the unforeseen one after the other. Fortunately, many solutions exist to anticipate or deal with risks: insurance or trademark registration, for example. Specialized lawyers, notaries and chartered accountants can also help you deal with the most delicate aspects of setting up a business: the commercial lease contract, drafting company statutes, drafting a partner, compliance with standards, etc. It would not be welcome to save it!
Accompany You In Each Stage Of The Life Of Your Company
Creating a business means giving birth to a living being that is constantly evolving and restructuring. WikiCréa informs you and advises you on each stage of the creation of a business and the life of your business:
The idea

The market study

The business plan

The startup

The choice of associates

The development

Resale or closure of the business
Above all, WikiCréa advises you on developing your turnover: How to find customers? How to conduct a sales interview? How to retain customers? How do you get more customers into your store or restaurant? How to communicate on the internet or social networks? How to make an effective flier? What are the best communication tools?
Enlighten Your Legal And Real Estate Choices
Creating a business involves limiting legal risks by paying particular attention to contracts: supply or subcontracting contracts, commercial contracts, employment contracts, partner or shareholder pacts, not to mention commercial leases. WikiCréa informs you about best practices and the risks associated with these contracts. On the other hand, choosing the appropriate offices and commercial location is strategic, and here again, WikiCréa helps you!
Sector And "Business" Information
To create your business in good conditions, you must know your sector of activity well. WikiCréa offers you articles targeted on sectors of activity or professions in particular: crafts, commerce, personal services, liberal professions, regulated medical professions, agricultural activities, artistic activities, catering, tourism and accommodation, or even the social and solidarity economy, with a zoom on the status of the 1901 law association and cooperatives.
Certain activities allow exercising under alternative statuses to the classic legal statuses: the CESU, the status of entrepreneur-employee in an activity cooperative, the status of independent door-to-door salesperson, or even that of the independent commercial agent.
For each profession mentioned, WikiCréa offers a zoom on the state of the market, the qualities and prerequisites to be able to practice (compulsory training), the standards, and the possible statuses, without forgetting a large number of tips that will allow you to move forward concretely. In your business creation project. WikiCréa also offers articles on import-export activities and related aid.
Creating A Business: Knowing How To Manage
WikiCréa addresses all the fundamental themes of business management: cash management, the fight against unpaid bills, the calculation of the margin and the determination of prices, negotiation with suppliers, subcontractors and customers, improving profitability, etc.
Many tools are offered on the site: a cash flow plan model, an Excel document for calculating margin rates, and the break-even point, among others. Managing your business requires a certain rigor. Your chartered accountant will support you, except in self-employed or micro-enterprise. The auto-entrepreneur status, which has been renamed "micro-enterprise," is one of the only ones that do not require an accountant.
In Conclusion…
WikiCréa is an essential ally to creating your business. Thanks to WikiCréa, you can access hundreds of business creation articles. Entrepreneurship and creating a business can seem complicated, even in a self-employed mode, so be patient, read, educate yourself, and pick up your phone.
Read Also: Web Marketing Campaign: Opportunities For Company