Data Leaks: Check If Your Passwords Are Not Compromised!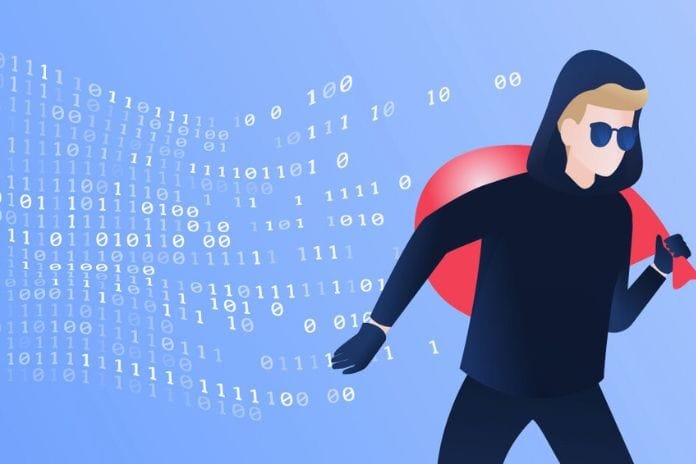 With the increasing number of data leaks recorded in recent years, your login credentials have already been hacked. How to check it? Find below some solutions that are available to Internet users. Are you one of those people who use a single password to access different services on the internet? If so, now is the time to end this bad habit because hackers can easily intercept the password. It may already be the case. Then you have only one option: carry out a verification quickly, and whatever the result, you better protect your passwords.
Data Leaks, The Greatest, Are Not Immune!
You might be wrong if you think that online platforms and services that have been around for a while are better protected against cyberattacks. Here are some examples of cases that demonstrate that even the greatest are vulnerable to these attacks:
The Case Of MailChimp
For those who still need to learn MailChimp, it is an emailing solution created in 2001 in Atlanta. Via this platform, nearly 600 million emails are sent every day. The tool also has over 20 million users, which makes him a world leader. In a year, MailChimp has been the subject of 3 attacks (in April 2022, August 2022, and January 2023). Each time, the hackers used the same technique: social engineering.
It is a manipulation technique to induce an individual to provide confidential information. The malicious person can, for example, send his target an email that seems to come from a trustworthy source (a relative, a partner company, or an office colleague). In these 3 attacks, cybercriminals could access over 600 accounts and steal crypto-currencies. Among the MailChimp client companies that have been hacked are Trezor, Signal, and DigitalOcean.
The Case Of Twitter
2023 is off to a bad start for the social network Twitter. On January 4, a hacker named "StayMad" posted confidential data from over 230 million users on a forum. An unprecedented data leak. This includes the email address, account creation date, and user name. This is not the first time Twitter has been the target of this attack. Already in 2022, hackers exploited a flaw in the programming interface to obtain the data of millions of users illegally.
The Case Of Facebook
In April 2021, the famous social network . Indeed, data concerning 533 million accounts have been published on a forum known to hackers. Thus, the latter could access not only the telephone contacts of the users but also their email addresses and other personal information. This data leak is familiar because the problem dates back to 2019. Want to know if your account is among the 533 million hacked? It's easy; you can use online services to check it.
Services Available
A few administrations offer successful confirmation instruments. Some are preferably known over others. This is the situation, for instance, of the Have I Been Pwned site (interpretation: Have I been hacked?) and the CyberNews site.
How To Proceed On Have I Been Pwned?
Made by Troy Chase, a previous PC security subject matter expert, this site was set up without precedent in December 2013. It incorporates all passwords and messages that have been hacked. You need to go to the site, and when on the landing page, you will see a hunt box (like on Google). If your record has not been hacked, the accompanying message will show up as "NO pwnage found," So you can relax. Then again, assuming the outcome showed: "Good gracious – pwned," it implies that your record has been hacked.
What About CyberNews?
The procedure is the same. You enter your email address and press "Check Now." If the following message appears in green "We haven't found your data among the leaked ones," it means that your account is not on the list of those who have been compromised. If the message appears in red instead, change your passwords.
How Do You Know If Your Passwords Are Reliable?
You should know that Google has a password manager. You can use the latter to determine whether your passwords are reliable. After analysis, this tool alerts you if your account needs to be sufficiently secure. Here are a few tips for securing your passwords
Use A Generator
Indeed, the passwords suggested by a generator are sometimes complicated to memorize, but on the other hand, it takes work to hack them too. Roboform and Dashlane are examples, among others.
Make Frequent Password Changes
For more prominent security, it is prescribed to change passwords often. This is particularly evident in the expert world. To be sure, if an organization chooses, for instance, to change specialist co-ops, it should alter its passwords since the previous specialist organization might, in any case, approach its records. It is more judicious to act this way since no one can tell what might occur in the months or years to come.
Memorize Your Passwords Instead Of Writing Them Down Somewhere
Writing down your passwords is easier than memorizing them (especially if there are many!). However, this is the fastest way to get robbed. Learn your passwords by heart.
Bet On Different Passwords And Settle For More Than One
Make sure to use one password for all your accounts. Each account must be assigned a unique password. In this way, it will be more difficult for malicious people to harm you.
Read Also: Web Hosting: The Importance Of Support