Digital Workforce: RPA Goes Beyond Task Automation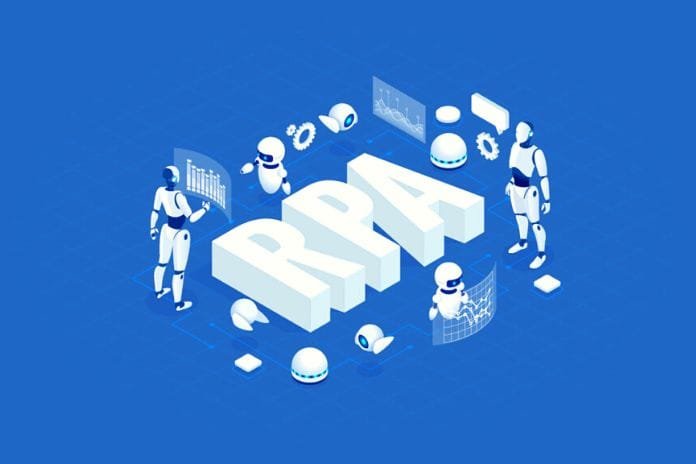 RPA offers are no longer content to automate parts of workflows. They can now automate a large number of specific business functions. A sign of this evolution is the emergence of the expressions "digital workers and workforce" or "Digital Workers & Digital Workforce " in English. The next wave of workflow automation goes beyond simple Robotic Process Automation (RPA) where bots perform specific tasks – to an actual digital workforce, in the English Digital Workforce, where bots take over almost all the range of responsibilities of certain occupations.
Already, RPA vendors are offering digital personas or "Digital Workers": next-generation RPA bots designed to handle multiple tasks that, until now, were performed by different humans. "The term' digital workforce' is aptly chosen because it's more than RPA," comments Scott Likens, emerging technology specialist at PwC. A good example can be found at AutomationAutomation Anywhere, which moved to France in 2019 and launched its squadrons of Digital Workers (accessible in the Bot Store that the publisher opened in May 2018 for developers specializing in AI and Machine Learning, and which he presents as "the world's first bot store").
Make Way For Digital Workers And The Digital Workforce
Each "digital worker" knows how to perform tasks usually assigned to a specific position within a company. For example, the Digital AWS IT Admin can read support tickets, reset user passwords, create an Elastic Compute Cloud instance, and generate usage reports. Other Digital Workers include a Digital Azure IT Admin, a Digital Google Cloud IT Admin, and a Digital SAP Accounts Payable Clerk. "It was an obvious request from our ecosystem," says Mukund Srigopal, product marketing manager for the Digital Worker Ecosystem at Automation Anywhere. But Automation Anywhere is not alone.
Other players are also mixing robotic Automation, statistical learning, and Artificial Intelligence to automate functions – and not just individual tasks. Arago, Blue Prism, IPsoft, and Kryon are among them. Analysts expect vendors to move increasingly in this direction as executives, businesses, and IT become familiar with and use RPA. Stephanie Stoudt-Hansen, research director at Gartner, already sees adoption growing at a blistering pace, and some publishers are seeing triple-digit revenue growth. "The market is growing. RPA vendors are already looking to the future and thinking about more sophisticated offerings," says the analyst.
The Challenges Of Automation And RPA As A Service
However, using RPA in the enterprise will not be without its challenges. According to Stephanie Stoudt-Hansen, publishers will increasingly offer pay-per-use pricing. Each model will differ if the notion of RPA as a Service appears. As a result, it won't be easy to compare the offers of different suppliers. In addition, companies will undoubtedly be confronted with the reality of large-scale RPA projects. Many of them risk underestimating the importance of preliminary analysis, determining safeguards and governance – simply because RPA products present themselves as plug-and-play or fully ready to deploy. However, even if they are all of this on paper, this does not exempt from work identical to that of any transformational project.
"Organizations will have to develop centers of excellence and processes to scale up with their RPA," warns the Gartner analyst. As for managers looking to go beyond RPA and automate entire functions – and therefore adopt the Digital Workforce approach – they will find that there are few options at this stage, warns Scott Likens of PwC. For him, the number of positions sufficiently standardized to make good candidates for full AutomationAutomation is minimal. However, there are far less than you could suspect," he summarizes. These projects' benefits are the easiest to realize quickly with mature RPA technology."
Efficiency Gains Vs. Transformation
In fact, for Scott Likens, most companies deploy RPA bots to automate tasks and not to replace functions with Digital Workers. For one simple reason, current deployments of this classic RPA are the most likely to deliver efficiencies. But they will not transform much since most organizations automate existing processes without actually reviewing them as part of their RPA project. Gartner's Stephanie Stoudt-Hansen agrees. Organizations that want to maximize the ROI of their RPA project should not only focus on the immediate value that automating a single task can bring but also (if not especially) consider how to re-engineer their processes. To be automated, think about how to deploy automation tools at scale, and think about how to integrate Automation with other systems and processes.
"Intelligent Automation," The Next Step In RPA
Overhauling the processes is, in any case, the story's meaning, with or without human intervention. For Scott Likens, the impact of bot automation can only increase as RPA incorporates AI – with algorithms that examine processes to determine the most efficient way to handle them end-to-end. "Automating processes and digitizing what humans do is very useful," concedes Scott Likens of current automation projects. They are not the most efficient way of doing things. "Intelligent automation" – that is, letting machines look at what is at the beginning and end of a process to find what would be best in the middle – is the next step. " RPA deployments today are already laying the groundwork for this intelligent AutomationAutomation by collecting large volumes of process data, " he adds.
Deconstruction Of Roles And Functions
Mukund Srigopal, from Automation Anywhere, explains that his company developed Digital Workers with the idea that it will be business managers – and not necessarily IT – who will lead automation projects. For him, the specter of human replacement is not the most plausible
Read Also: Digital Economy: How Technology Is Accelerating Business