Five Key Points For Choosing The Right Smartphone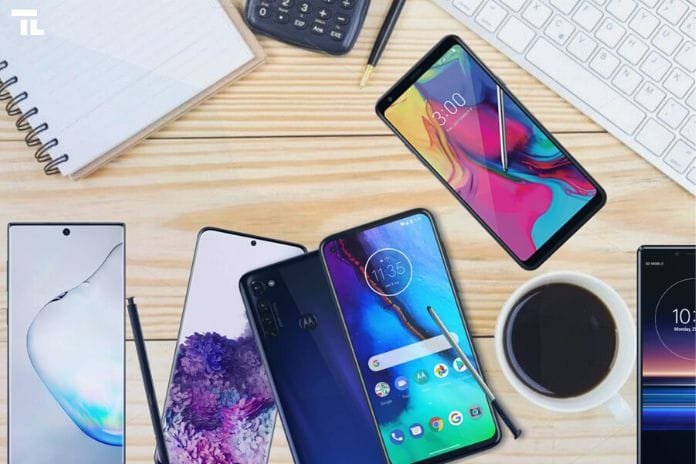 From a simple device for making or receiving calls and SMS, the smartphone is more than just a phone you take everywhere. It has now become a real gem of technology that we are struggling to cherish. In addition to acting as a personal assistant, the smartphone contains our personal and digital lives.
So How Do You Choose The Ideal Model?
The first question you should ask yourself is: for what type of use did I choose my smartphone? Yes, because there are smartphones of all sizes, with or without a keyboard, with different operating systems. Restricting your choice to what you want to delegate to him will allow you to make the first selection.
The most basic models will suit you if you want to use them to make calls, read and write your SMS / MMS and occasionally answer an email. Therefore, you can choose a relatively compact model and not necessarily very expensive.
On the other hand, if your goal is to use it quickly to install a large number of applications, games, and your entire music library and some videos, you will undoubtedly have to consider taking a smartphone with a rather large screen with a large storage capacity. Be careful, moreover, that a memory card reader is included, for all that is additional content (photos, music, videos, etc.)
so as not to clutter up the central space of your telephone, which will be used for apps, for example. Also, note that some brands consider that storage does not have to evolve and that today Cloud offers to allow you to store outside the phone. I would be okay with it.
Which Camp To Choose?
The second essential thing is the software environment. When writing these lines, you can choose between four leading families: Android, iOS, Windows Phone or BlackBerry. We start with Android, the operating system of the giant Google. The latter will undoubtedly offer you the most crucial choice of smartphone at present.
Indeed, almost all brands offer Android smartphones, and there is something for all budgets. It starts at around $79 for the cheapest devices and climbs beyond $700 for the higher-end ones. The main advantage (its main disadvantage) is that everything is linked to a Google account.
This allows you to quickly switch from one phone brand to another and find your contacts, applications, settings, etc., from one model to another. So you no longer belong to another brand… except the Web giant. Under Android, you then have an extensive library of applications (more than 1.5 million), films, music, books, everything being grouped in the Play Store.
We continue with Windows Phone, the operating system of the giant Microsoft. The path is almost the same if you choose this OS. However, the choice of terminals is much narrower and revolves almost around a single brand of smartphone which, moreover, has been bought by Microsoft; I am, of course, talking about Nokia and its Lumia. Indeed, HTC and Samsung offer a few models, but it is still minimal.
In addition, the ecosystem is younger; there are fewer applications. On the other hand, if the interface of the recent Windows 8 seems practical to you, you will find almost the same thing on your phone. Now it's the turn of iOS, the giant Apple operating system. So, the choice of smartphones is minimal.
However, the quality and monitoring of applications are still the best on the market today. Even Google, which has its ecosystem, pays particular attention to the applications it intends for Apple's mobile operating system… Be that as it may, choosing the Cupertino company also means less freedom. Especially the day you leave it because you will have to buy your different applications.
Finally, if you want to use your smartphone in a more professional setting, you can turn to BlackBerry OS, which has been desperately trying to come back on the market for some time. Younger than all the others, its library of applications is also the least provided.
Still, the operating system is instead well thought out to give you access between your professional contacts and your contacts with a border between the two worlds. We will undoubtedly have to see how BlackBerry evolves in the coming months since, for the moment, only six terminals are available: the Q10 (with physical keyboard) and Z30 (100% tactile smartphone), to name only the most recent.
The Battery And Autonomy
It's a fact; the major problem with smartphones is that they have to be on their power supply every night to recharge their batteries. Indeed, manufacturers favor performance gains from one generation to another to the detriment of ever-greater autonomy. Admittedly, today, manufacturers are beginning to pay attention to this parameter and drastically increase the size of batteries or are working on software technologies to limit the impact of consumption.
If you want a standalone smartphone, choose a large battery capacity (expressed in mAh). On a 3.5 to 4.5 inch phone, you will have to turn to a capacity of 1800 to 2200 mAh; beyond this diagonal, you will have to climb beyond 2500 mAh because the first element that consumes is primarily the screen. Before the purchase, it is necessary to check the possibility or not of changing the said battery identically or for a model of enormous capacity, as certain brands allow it as an accessory.
Storage, RAM And Processor
More particularly for Android smartphones, it will be necessary to take care of several parameters concerning RAM and storage. Builders often choose to scrounge on its two elements there.
You will quickly notice this shortcoming: your smartphone will ask to clean up once you install a few applications (games in particular). It's painful to uninstall some to be able to use others, so to avoid this, you should take a smartphone with a microSD reader and store your documents, photos, videos, and films. Or even music.
The right strategy is to take a smartphone with at least 1 GB of RAM and 16 GB of internal storage to be quiet. Regarding the choice of processor, it can be challenging for an average user to navigate. Indeed, there are a multitude of brands with different processor names.
Cortex Processors By ARM
To help you a little, there are Cortex processors sold by ARM to other brands, such as the Cortex A7, which corresponds to the entry-level with lower performance and low power consumption. Then you have the Cortex A9, which corresponds to the mid-range with a little more exciting power and is also low in consumption. Finally, we end with the Cortex A17, with high-end performance but whose consumption can be significant.
Nvidia Tegra Processors
Exciting graphic parts distinguish Nvidia Tegra processors. The latest is the Tegra K1 which incorporates an NVIDIA Kepler GPU with 192 NVIDIA CUDA cores to enjoy the latest mobile games without lag. In addition, it integrates four high-performance Cortex A15 cores, as well as a fifth power-saving third-generation core, to deliver maximum performance and longer battery life. In short, a real gem of technology.
Samsung's Exynos Processors
Exynos chips are also based on Cortex architectures. These can range from two to eight cores. The latest is the Exynos 5, made up of 6 or 8 cores. They guarantee an optimal balance in terms of performance and energy savings.
MediaTek Processors
Nowadays, it is common to see a smartphone equipped with a MediaTek processor. They have invaded the market and are found mainly in low-cost phones. A little advice, take a good look at the type of processor and the frequency and avoid dual-cores if you want to have a minimum performance.
Qualcomm Processors
The American company Qualcomm is the originator of Snapdragon processors. The entry level starts with the Snapdragon 400, a dual-core processor for low-cost smartphones. The Snapdragon 600 is the mid-range with four high-performance, power-efficient cores. And finally, the Snapdragon 800 and 801 are high-end smartphones' fastest chips.
Apple Processors
Like Qualcomm, the Apple giant designs its processors. The only difference with other manufacturers is that they are only intended for iPhones. You will never see a smartphone from another brand equipped with an Apple processor (A4, A5, A6 or even A7) since they are specially designed for the iOS operating system, and the performance of these is no longer to prove…
Conclusion
Once you have determined the different parameters that I have just stated, there remains one and not the least: pleasure. Indeed, a smartphone is a device to be proud of. And for that, I advise you to choose a smartphone that is big enough, but not too big, for comfortable reading.
As for the power, as I told you above, it all depends on what you want to do with it. The more multimedia you want to do, the more this criterion will have to be considered. If, for example, you want to play with your mobile, you will have to turn to four-core chips and more with at least 2 GB of RAM.
Read Also: The First Accessories To Give To iPhone 14 And iPhone 14 Pro