How Can Companies Use Digital Transformation To Their Advantage?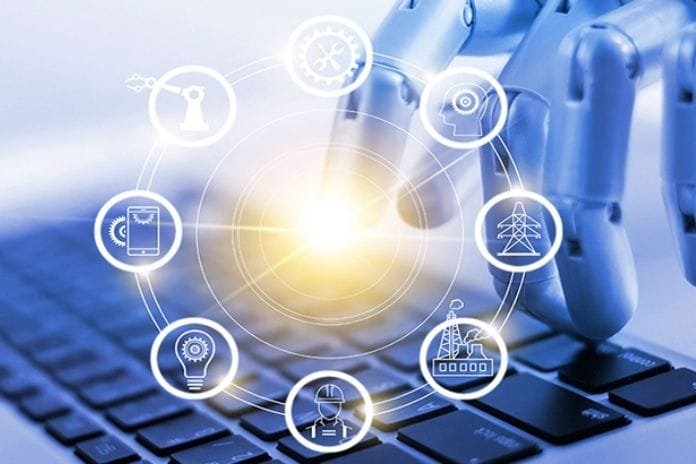 Companies with digital transformation: The theme is fashion. But even though it is widely used, you may still not be able to understand how digital transformation can transform your business. This is because digital transformation presupposes a cluster of initiatives; it is not a single action.
The fact is that bringing technology to the operation makes it possible to optimize internal processes, automate repetitive tasks, and minimize errors that affect the employee's well-being and the customer's experience with the company.
In this way, more and more managers are incorporating digital transformation projects into their plans, which helps them retain customers, gain market share, and retain talent. To learn how digital transformation can take your business to another level, read on!
The Pandemic Accelerated The Digital Transformation
Undoubtedly, 2020 was a year that went down in history due to the coronavirus pandemic and its impact on health, education, the economy, and the changes generated in the technology industry.
After all, the context made companies need to adapt, innovate and improve the experience of customers and employees to remain well-positioned in the market. But even before the pandemic, 92% of companies surveyed by McKinsey were already planning to modernize their business models. Covid-19 has only accelerated that timeline. It is estimated that we evolved four years in a few months.
Digital transformation is no longer a matter of choice or differentiation and has become a matter of corporate survival.
Digital Maturity And Companies
The main characteristic of technology is to be constantly evolving. An example of this is the internet, created in 1969 and, since its inception, it continues to grow to the point where we reach 5G.
As technologies mature, the need for implementation by companies also increases. Mainly because in a world where processes are completed in a few minutes and communication is paramount, it isn't easy to compete without technological advances. In this way, every manager must know the digital transformations available and discover which ones suit their segment and business.
How Can Different Niches Use Digital Transformation To Their Advantage?
Because digital is so ubiquitous and affects many aspects of a company's operations, it can be challenging to know where to start. To demystify the process, we suggest that managers review where significant changes occur, listing the core elements of the business affected by the change and the foundations needed to support the transformation.
Ranking industries by their likely impact and viability gives managers a clearer picture of how the landscape is changing and how to think about the implications for the business. To make it more tangible, we list below how digital transformation can impact different sectors in organizations.
Financial Sector
The digitization and automation of processes can provide several advantages for the financial sector. The main one is that, with the technology ready to perform tasks in an automated way, the industry gains scale and efficiency without increasing the team.
Therefore, from the digital transformation of the financial sector, it is possible to identify the information of a scanned automatically or digitally sent document (invoices, slips, contracts, among others), automate the issuance of charges, manage contract expiration, control several real-time accounts, manage workflows and ensure that decisions are made more quickly and assertively.
By automating these financial processes, the company reduces the time spent on bureaucratic activities, reduces human errors, and mitigates risks, paying more attention to creating strategic solutions, which will allow the development of the business.
Human Resources
In addition to being fundamental for the well-being of employees, the human resources sector tends to retain a lot of confidential data. By automating HR, both the manager and the employees of this department will have greater control over documents, faster access to information, in addition to greater ease and agility in carrying out their due processes. In addition, the company can save money because, with an enterprise content management solution, it can reduce costs with physical space for documents, copies, and prints by up to 75%.
The hiring and onboarding process can be entirely digital, collecting the documents from the new employee via a cloud system, processing the data, and even signing the contract digitally. Not to mention that these technologies increase a company's internal engagement by promoting a more pleasant environment and workday.
Legal
Bureaucracy in Brazil makes several processes difficult, especially those aimed at the legal sector of a company. Due to the massive volume of documents processed in the legal department, if the industry does not have well-defined processes, it can suffer from disorganization, rework, and bureaucratic tasks, undermining business productivity. In addition, human failures in this sector generate financial losses and even a bad reputation.
Therefore, investing in technologies makes it possible to standardize and optimize the management of documents, processes, and work routines in the legal sector. The control of a legal process, for example, can be done through milestones by stage. Thus, it is possible to monitor where the bottlenecks are, at which stages the documents need more attention, and the number of failures and the number of processes completed per period, for example.
In this way, it is possible to eliminate highly bureaucratic steps, such as organizing documents, collecting data from contracts, or capturing them in forums and districts, which are now done automatically.
Purchases
For many managers, the purchasing process is strategic for the organization. After all, this is the sector responsible for maintaining the quality of inputs based on the choice of suppliers and, also, for ensuring agility in the processes of the entire company, which depends on the purchase of items and their maintenance to maintain the operation.
Thinking about it, it's easy to see that if the purchasing process is automated, different areas of the company will feel the impact: finance, inventory, sales, and even on the production line. Imagine how many contracts, invoices, receipts, and other documents are shared between these areas? All of this can be shared digitally on a single cloud platform. With this, the company gains a reduction in negotiation time, cost reduction with paper storage, printing, better information management, and payment and receipt of products will be faster and faster! Significantly improving relationships with partners.
By organizing information and automating processes, the company can see how much and where it is investing. Leaders can have a macro view of spending by area and think together the best way to optimize resources and maintain control and accuracy of demands.