How Is Our Data Secure In The Cloud?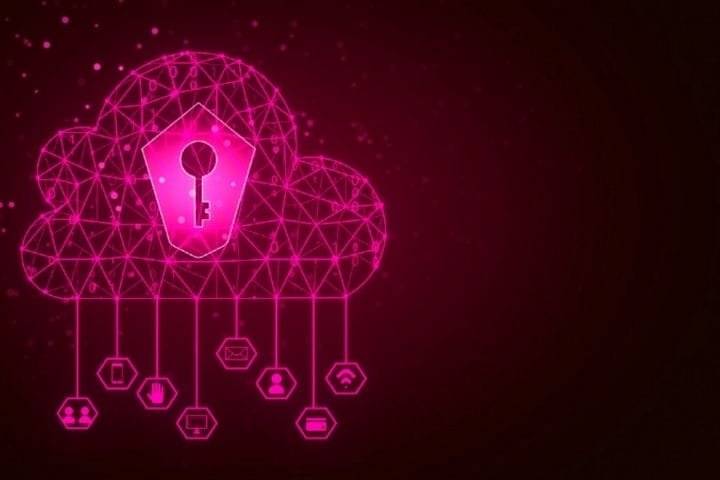 It is convenient to store our data in the cloud in places like Google Drive. In doing so, we can access our files from anywhere, from a computer, a tablet, or even a smartphone. How Is Our Data Secure In The Cloud?
We can also use cloud storage as a backup in the event of a hardware failure. Considering the benefits of this type of storage, almost everyone stores some form of data in the cloud.
But, how secure is our data when stored this way? How do service providers keep our data safe? Should we take steps to improve safety on our side? Let's see this in detail in this article.
"Robust" Security Measures To Protect Our Data
Compared to the unsecured storage of some personal computers, cloud storage providers go out of their way to ensure that our data remains secure and private.
Although an individual may not apply extensive security measures to protect sensitive information, cloud providers work around the clock to protect our files. While some people don't trust these providers for sensitive information, data is often more secure when stored in the cloud than on a computer's hard drive.
But, if you've ever done any research, you know how important certain factors are when choosing a Nails storage service.
So make sure you are considering the best options when your data is at stake. It is also interesting to understand how cloud-based providers protect data. Let's take a look at some of the ways they accomplish this feat to find out what makes these providers better than other data storage methods.
Redundancy
The most important benefit of the cloud is redundancy. Once the data is in the cloud, we never risk experiencing data loss. Technically, the back end of a cloud server can experience a hardware failure. However, cloud servers typically duplicate data at various locations. So, unless it's the end of the world, there's a good chance our data is safe.
While we cannot configure a redundant storage configuration for our system (with a NAS, for example), these configurations take a lot of time and effort to maintain.
Regular Security Updates
Another way for the services to protect our information is to use regular updates on the servers. Cloud providers often have a dedicated team that constantly monitors and installs the latest security patches. These updates are continually reviewed and tested multiple times before being applied to ensure that the system does not experience preventable downtime.
Conversely, some users may ignore critical security fixes or wait for a vendor to release a spot if a problem arises.
Access Control Systems
The people who can examine our data are also an essential factor here. While a dishonest employee might try to steal or delete information, the chances of that happening are low with cloud services.
For most cloud storage providers, robust access control systems limit the number of employees who can handle our files. And most vendors can't display our data, even though we explicitly allow them to do so.
In addition, almost all cloud providers have a tailor-made system to prevent unauthorized employee access to customer data.
Third-Party Audits
Most cloud providers use a cybersecurity company or experts for auditing their services regularly. This way, they are alerted to any security breach requiring immediate repair. And, even if there are no critical issues, a third-party consultation always gives a new perspective to the security of the supplier's system.
During these audits, the third party offers suggestions for improving existing security measures.
Security Monitoring Systems
Cloud providers also use several automated monitors to help detect anomalies.
For example, if a hacker breaks in, the security system responds by notifying a dedicated security team that there is a problem. This type of automated monitoring is something that we cannot easily do on our personal computers.
Some antivirus apps have these features built-in, but we also need to know what warning signs to look for and how to fix ongoing issues.
AI-Powered tools
Some security monitoring systems often have AI (artificial intelligence) tools that quickly identify security issues. But, unfortunately, we cannot get this same functionality when we use something like an antivirus application on our computer.
These types of tools are not just meant for extra protection. They also complement the effort of the security team.
Firewall For A Secure Network
Cloud providers have advanced firewalls in place to prevent unauthorized access to their networks.
This makes it extremely difficult for an attacker to affect our files with malware. In addition, firewalls protect those who do not have a secure network connection.
Physical Security
Security is not just about software network measurements. Most cloud providers also have robust physical security measures in place.
Indeed, it is almost impossible to break into a data centre and hack servers, although it may seem easy in the movies.
Server-Side Encryption
Many cloud storage providers offer end-to-end encryption by default, so our data remains encrypted after uploading it to the cloud.
However, end-to-end cloud encryption should not be confused with client-side encryption. This security measure occurs on the server-side. So even if we haven't encrypted our files locally, the cloud protects our data.
To conclude
Overall, we can trust the cloud with our data. However, there are caveats with everything. It is worth ensuring that you have done enough basic research to assess our provider's security measures before transmitting sensitive information.
Indeed, there are huge differences from one cloud service to another. But cloud services are often cheaper and take less time to set up than a local security server. That said, while the cloud isn't always perfect, it offers benefits that we can't get by storing our data locally.
Also Read: What Are The Advantages Of Cloud CRM?