How To Apply Content Marketing On Social Media?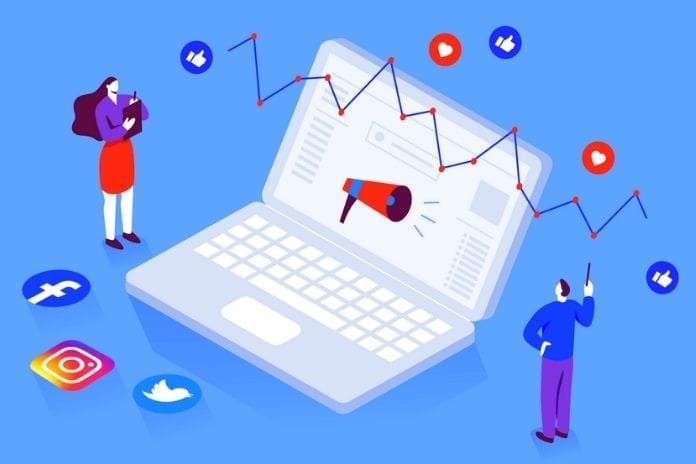 Videos, IGTV, reels, stories… There are several options for content marketing. Create small "trailers" (or teasers) on social media to direct followers to a particular page.
Also, you can make short videos explaining a niche topic or giving tips related to it. Invest in demonstrations about your product or service, case studies, and lives in social media marketing. The consumer feels a little insecure when buying something, so you must show, with complete transparency, the functioning of what you sell.
Marketing on networks is more than that: go in front of the cameras and say how that product will transform the lives of those who are watching. Try not to sell the product directly, like "buy such a product and solve your problem." No, this is not marketing. Craft a good justification for someone to buy, outline a good argument, and create a marketing persuasion strategy.
Content marketing uses mental triggers to spark a person's curiosity, sense of urgency, and uniqueness. The human mind is promising. Take advantage of this in content marketing.
In addition, try to constantly appear in stories, even if it's just to let you know that a new post has just been published there on your blog. be present. Another social media marketing tip, too, is that you can very well recycle your website Content, like text, and adapt it to social media language, like Instagram.
Hence, look for a good layout, combining harmonious colors and concise Content that is a success. It would help if you used all the techniques to have strong and effective content marketing.
As for the lives for marketing, set aside a weekly time to answer the main questions about niche subjects, and chat with the audience in real-time. Promote interaction; invite people to participate in life. You can add, as a participant, whoever you want on Instagram. Lives like marketing super work.
Why Apply Content Marketing On Social Media?
Social networks are very friendly to marketing! They work as a tool for attraction, relationship (interaction), and sale. Given that, here are the reasons you use content marketing on social media:
Many people use social networks as the main means of information and entertainment, hence the advantage in content marketing;

Inexpensive, this channel generates good content marketing results;

Great potential for content sharing and virtualization;

They are relationship platforms (inbox messages and comments), which is great for content marketing;

Excellent source of generating traffic for the website.
To close this topic of marketing, you must constantly follow the social network's metrics and insights. See engagement, who interacted or not, shared, liked, number of people online at a certain time… this is all-important to check if everything is working well or if you need to modify the route of your marketing.
Tips For Better Content Marketing Planning
Goals And KPI
Before thinking about executing your content marketing strategy, keep your clear goals in mind. After setting goals, decide on your KPIs (key performance indicators). The content marketing KPI needs to:
be important;

Easy to understand and measure;

Capable of leading to positive action.
Now, see the objectives and the respective KPIs indicated in marketing:
Brand awareness (likes, followers, video views, website visits);

Engagement (pages visited on the website, subscribers to the newsletter, subscribers);

Leads (conversion into landing pages, contact base);

Sales (number of sales, leads);

Cost per sale (time to make the sale, number of sales, CAC – Customer Acquisition Cost);

Lifetime-value(time of each customer's contract).
Persona
The person is essential. With content marketing, it is no different. Define the fictitious profile of your company's ideal customer. Thus, you save expenses and establish effective communication.
You will be making a product, thinking about who will be interested and consuming it. In marketing, the persona is very important. It provides detailed consumer descriptions.
Sales Funnel
There are three sales funnel stages in marketing (and content marketing). According to each one, you will decide how to present marketing.
Top
learning and discovery Recommended Content: blog articles, videos, podcasts, e-books, guides
Quite
Recognition and consideration. Indicated Content: blog articles, webinars, interactive multimedia content focused on solving.
Bottom
Decision. Indicated Content: all types of Content already mentioned in the top and middle, however, focused on your company and the product/service offered. Added to that, customer cases work super well.
Also Read: What Are The Main Marketing Terms?