How To Do Lead Generation: 3 Practical Examples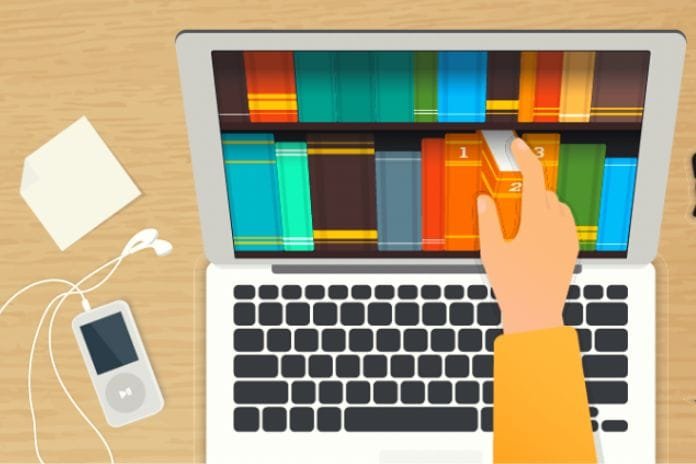 If you are an entrepreneur or a freelancer, you must know what lead generation is because it can allow you to make an epochal change in your business. A good Lead Generation Strategy is the basis of modern marketing and allows you to acquire customers at a predictable price almost automatically. So if you want to have a steady and measurable flow of customers on command, read this article. I'll show you how you can attract target people with your business and convert them into potential customers scientifically.
We'll start by defining what a lead is and why it's called that because you must have plenty of it.

Then I'll explain how to generate leads and why a lead Generation is an essential tool you can put in your sales arsenal.

Finally, I will show you three very concrete lead generation strategies (2 from my clients) suitable for B2B and B2C.
What Is A Lead
A lead is someone expressing interest in a product or service of your company. Unlike traditional methods that require the company to contact potential customers, using various techniques (primarily obsolete) in Lead Generation, it is the potential customer who seeks the company. I'll explain everything to you with an example that will surely be clear.
The Search For Customers: the Old Method
Do you know when they call you on the Phone trying to sell you a Phone or other services? This is a cold call. Through call centers, companies draw your phone number from some database to offer services you do not feel needed or have not requested. Much to your annoyance.
Lead Generation, on the other hand, is different.
The Search For Customers: New Method
Suppose you find a Facebook ad that offers a discount for a romantic dinner with your partner in exchange for email contact. If the restaurant meets your tastes, you could be seriously incentivized to make this exchange. So you could accept the discount by gladly leaving your email contact because, after all:
That restaurant could do it for you.

You don't want to miss that exciting offer.

If you know a nice place, you can be excellent with friends (and make your wife feel good)

You are always in control (you can delete your email at any time)
Do you agree that this process would be much less invasive than being called on the Phone without knowing who is on the other side? You would be the one to choose whether to leave the contact to be contacted later after carefully evaluating the characteristics of the proposed service. Let's see it from the other perspective: if you were the restaurateur who issued the advertisement, you would have gained a potential customer without annoying and stimulating his curiosity. You could contact that name again by offering customized solutions to make it come back again and again to boost loyalty. All this being able to accurately choose the person to whom to show your offer, thanks to carefully studying your buyer personas. Interesting right?
What Is Lead Generation
Lead Generation is attracting and converting strangers into potential customers, someone who has expressed an interest in your products or services. Typically some examples of lead generators are:
blog articles

specific and inviting offers

live events

discount coupon

video or audio information

catalogs

free consultations
When someone outside of marketing asks me what I do when producing lead-generation content, my answer is as follows: I want to provide these people with enough information and valuable content to make them naturally interested in my company and to convince them to leave their contact so that I can educate them over time on what good I can do for them." This is precisely what lead generation means: it is a way to warm up potential customers and put them on the path that will lead them to buy your products or services. Lead Generation is positioned in the second stage of a marketing funnel. It happens after you've attracted target visitors and are ready to convert them into leads that will come closest to buying.
How To Do Lead Generation In 4 Steps
Now that you understand what lead generation is and its role in direct response marketing let's see a simple four-step process that describes what happens during lead generation.
First, a visitor discovers your company through one of your marketing channels, such as your website, your blog, your social networks or your online advertisements (and why not offline)

The visitor clicks on a call to action (CTA). It is an image, button or message that encourages the visitor to take action.

By taking the CTA, the visitor reaches a Landing page, which is a particular page designed to capture the lead's information in exchange for an incentive or offer.

Once on the Landing page, the visitor fills out the form in exchange for the offer. And there you have it! You have a new lead.
As you can see, the process is straightforward. It is about hitting the visitor (who is on your site because he is interested in the sector you are dealing with) with an offer of great interest to him, such as leaving his contact and his data. An ethical, fast and fully automated exchange. As you can guess, all this throws overboard decades of cold calls and door-to-door.
How To Attract Visitors?
Of course, as with any self-respecting marketing funnel, you must send visitors to your landing page. To do this, you can use the various marketing channels in your possession. For instance:
subscribers to your email list

your customer database

fans of your Facebook page or your social networks

the traffic that comes from Google thanks to the articles on your blog

The visibility you can get with paid advertising

word of mouth or the network of your affiliates
Traffic is generally not a problem. Suppose you have done a good market analysis (or have a good marketing consultant). In that case, you will quickly produce quality traffic because you will know where your potential customers are and how to attract them. There is only one thing you absolutely must not do: buy leads Many companies will try to sell you contact databases, but purchasing this service, in addition to making you spend a lot, could seriously undermine the You would find yourself sending emails to people who do not know you, have never seen you, and above all, have never given their consent to be contacted by you. At best, they won't open your emails or knock your Phone down when you attempt collateral. At worst, they could report you.
How To Tell If The Lead Is Genuinely Interested In Your Products Or Services?
As I said earlier, a lead is someone who has expressed an interest in your company. But how can he expressly show such interest? Essentially, a lead is generated through the collection of information. So a prime indicator of the lead's level of interest is the amount of information he's willing to leave in exchange for your offer. Here is some of the information that is typically requested on the Landing page that offers in exchange for their data
Email: it is essential, and without it, the process makes no sense (unless you use an alternative channel such as the Phone or chatbots)

Name: essential for personalizing the communications he will send to each customer.

Company: significant in B2B

Role: instrumental in understanding who he will communicate with and who is grateful to him within the company

Province: helpful if you only work with certain regions

Status: as above, but if you also work abroad

Age

Sex

Monthly salary

And many others …
If you want, you can add infinite possibilities. As you can easily understand, adding some of these fields automatically excludes and filters away a portion of visitors that would probably be low quality for your specific case. For example, if you are interested in contacting the sales manager of a company, you will certainly not be interested in collecting leads that deal with logistics or human resources.
What Is Lead Generation For
Perhaps you might be wondering at this point: "it's all exciting. But what do I do with these contacts once I have collected them? " It is straightforward: you will insert them into a communication strategy that will create a relationship with the potential customer, providing valuable content that explains how to solve the problem and why they should do it using your products or services. In addition, of course, to make them perceive the winning characteristics of your Brand. You can do this through emails (the most famous and used channels) but also through telephone contacts, in-person appointments, Skype calls or if you want very modern solutions with Chatbots. Regardless of the channel, you want to use, once you have collected the leads, you can "feed" them by sending them communications that:
show empathy

they understand the pain associated with the problem they need to solve

please help them to solve that problem through your professionalism and your products
If you can do it well, this experience will produce trust in the lead towards your Brand that will spontaneously be perceived as authoritative. This credibility makes it much easier to lead the charge towards purchasing your products and services.
Also Read: Data-Driven Marketing: From Big Data To Smart Data
Examples Of Lead Generation: 3 Strategies
We have seen the theory. Now to explain to you even better and give you valuable ideas on how to set up a simple but effective lead generation, I will show you three simple examples of lead generation for companies in various sectors so that you can understand how lead Generation works in practice.
Lead Generation For Restaurants
In this case, we see how the organizers of a gastronomic event in Prague (which I attended as a tourist) used an interesting multi-restaurant Lead Generation system to bring people to the various participating restaurants, thus creating an extensive database of profiled contacts. Note that this Lead Generation strategy hits several goals:
Bring customers to the premises.

It spreads the Brand of these places.

It allows organizers to create an audience of interested people to be contacted later for other events.

It is repaid with the proceeds of the dishes paid by the customers (obviously once a correct food cost has been set for the word offered)

In short, a strategy where everyone comes out as a winner.
What you see in the image above is the advertisement shot on Facebook. Offer: the promise, the incentive offered is, in this case, a valid coupon to get a 50% discount on a plate based on muscles in different restaurants in the city. channel: Advertising on Facebook Landing page: Given the characteristic of the event, which involved several locals, the Landing page aims to let the user choose the restaurant where he can take advantage of the discount cta: I want voucher = I want the discount voucher
Note that this landing is atypical and certainly loses something in the possible conversions. There are many buttons and possible options (on a well-done landing page, there should be only one possibility). Furthermore, while respecting the event's Brand Identity, the CTA button is too little visible. Choosing a warmer and more pronounced color would have been more appropriate. Contact form: Once you have chosen the restaurant, a popup opens with the contact collection form. To get the coupon, it is necessary to enter the following:
First name

Last name

Email

Restaurant (preselected based on the previous choice)

+1 option to bring an extra person
It is a form that perhaps could have been a little clearer (missing a precise indication such as entering your email) and faster (the surname could be superfluous) but still does its job excellently. delivery of the incentive: Once the data entry has been confirmed, an email is sent with the coupon to be presented in the restaurant to obtain a 50% discount.
Lead Generation for software companies
In this case, we moved to B2B with a client I followed in person: a company that sells and installs software for document management and electronic invoicing. With the client, we decided to create a document management guide to offer in exchange for contacts. The channel is chosen as Google Adwords to fetch those people who actively seek information on this topic. Offer: the incentive offered is, in this case, a complete guide to document management that explains everything you need to know to use this methodology. In the final parts of the compass, the list of software solutions offered by the company on document management was then shown. channel: Advertising on Google Ads
Landing page: Simple and essential, it follows the themes proposed in the ad (to maximize the consistency between the Adword ad and the landing page and thus increase the quality score of the advertisement to reduce its costs) and highlights the benefits principle of document management, inviting people to take action. Cta: In this case, there are 2:
Download the complete guide (in exchange for the email)

Call us now for those who want immediate answers
Result: With this simple Funnel, we could get qualified contacts for this product at a price of around € 7.3 per lead. This is a meager cost, 30% lower than the industry statistics. The selling price of software of this type ranges from € 1500 upwards.
Lead Generation for professionals
In this case, we see another client of mine, a nutritionist who, with her online Brand, is promoting the sale of courses on food education to lose weight without dieting and eating healthily and naturally. Offer:: in this case, the promise is powerful and of great appeal. It offers weight loss without the complications and stress usually associated with a strict diet. The doctor provides a series of 3 free videos that show a lot of value and explain how it is possible to lose weight without a diet thanks to adopting a healthy and natural diet channel: Advertising on Facebook Ads Landing page.
Conclusions
Lead Generation is a fundamental component of modern marketing and allows you to obtain potential customers automatically at a very competitive cost. Using a good strategy, it is possible to collect hundreds of leads in a few days to achieve impressive results without the typical efforts and costs that a commercial department typically faces when it wants to acquire new customers. Therefore define a lead generation strategy suitable for your business, starting from the proposed examples and ensure you always evaluate the quality of the Leads.
Also Read: Company Website: What It Is, Advantages And Valid Alternatives