How To Ensure Data Security In Your Company?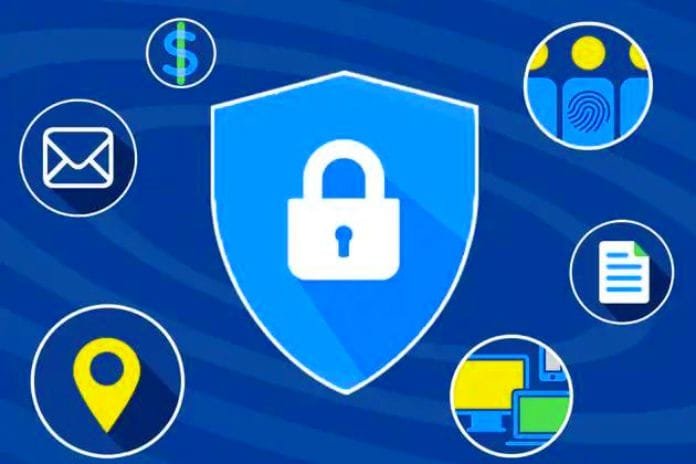 Do you know how important data security is and how a cloud ERP helps protect your company's information? Data security is essential for any business that relies on digitized processes.
In these cases, organizations must guarantee the integrity of the information (both customers and the company itself) entrusted to their management.
In today's post, we will talk a little more about data security, the advantages of having an ERP in the cloud, and how this tool can assist in the manager's decision-making.
What Is Data Security?
In short, security is nothing more than protecting your company's information against malicious or mistaken access, hijacking, theft, or unauthorized modification of its content. In all these cases, the success and stability of the business are compromised.
That's why ensuring your business data is protected is essential. And this is where data security comes in to ensure the confidentiality of this information; after all, practically all companies are susceptible to cyberattacks, which seriously compromise essential business data.
What Is A Cyberattack?
Data theft can compromise the functioning of the entire operation within the company. In this scenario, the cyberattack stands out, which is nothing more than an invasion of computers and devices to illegally access data.
With this type of attack, sensitive information can be stolen, exposed, or even altered. For example, the invasion can be done through untrustworthy links sent by email.
To ensure data protection, it is essential to rely on data encryption. It is one of the best ways to increase information security, preventing cyber-invasions by preventing access to encrypted data. But what is the true importance of information security? That's what we're going to see next. Check out!
How Important Is Information Security?
In the business world, intrusion and espionage attempts are a reality that must be avoided for the protection of the company and employees. Therefore, ensuring data integrity is critical, where information security gains relevance.
This measure is responsible for protecting the company's assets, preventing data leakage, and ensuring the confidentiality of customer information. With this, the relationships between your company and these consumers become more transparent so that they feel they can trust your business.
How To Ensure Data Security
To protect your business and customer data, it is essential to have a company information security policy. In addition, other measures can be taken in this direction. Check below what should be done to protect your company's and customers' data.
Use Technology To Your Advantage
A very efficient way to ensure data security is to have management systems that have cloud storage. This technological tool model protects even the most sensitive information and allows data to be accessed on any device.
So you're not dependent on just one device to find the necessary information. This is advantageous, especially if a computer or notebook is broken into or broken. As the data is stored in the cloud, the risk of losing it is much lower.
Pay Attention To Legislation
With digital transformation intensifying more and more, there was a need to formalize legislation to control data processing. This is the case of the LGPD (General Data Protection Law), created to ensure the security of sensitive customer information. It establishes some guidelines for companies that need consumers' permission to process their data.
So, if you want to guarantee information security and greater transparency in the relationship with customers, you must follow all the coordinates established by the LGPD.
Analyze Service Performance
Innovative systems based on artificial intelligence can identify atypical cyber actions that require investigation. With this type of analysis, it is possible to prevent your company from suffering virtual attacks and compromising business and customer data.
Also Read: Why Database Consulting Can Be Beneficial To Your Business