How To Enter Google Discover By Optimizing Posts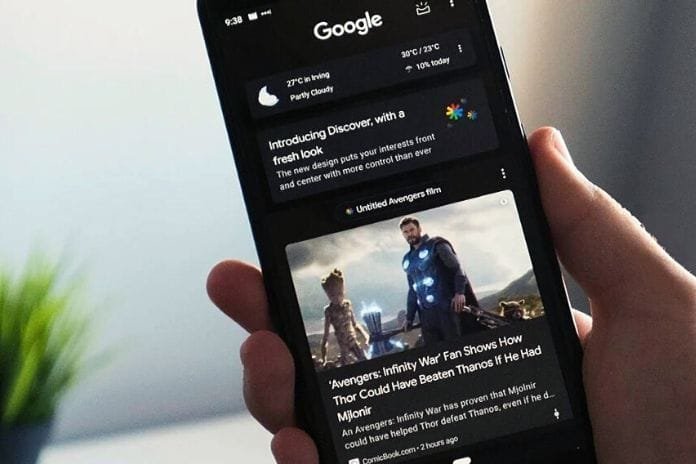 I didn't write an article explaining how to get into Google Discover because there needed to be more information on the subject. Just general data about whether pages should be indexed, helpful to readers, and have great images. I have yet to do it.
At least until I read the Google Search Liaison tweet announcing the updated guidelines on optimizing content for Discover. Of course, there are no spots set in stone. And above all, there is no passage to ensure access to the platform—a bit like Google News. But now the rules are a little more precise. Here, then, How to get into Google Discover (or at least how to try).
What Is Google Discover: Definition
Google Discover is a search feature that allows users to stay up-to-date on their favorite topics without researching. You can access Discover in different ways, but primarily by swiping right on your smartphone. You can find articles, videos and other content on topics that interest you on Google Discover. You can indicate whether the choice was appreciated if you wish to see content dedicated to a specific theme. But be warned: it's not just new publications that enter Google Discover.
Why Join Google Discover
This is an excellent source of traffic. If you want to increase visits to the site, make sure there is room for improvement to access and enter Google Discover. This reality allows you to bring a good dose of visits to the website that you can track and measure, thanks to the integration with the Search Console. Thanks to this possibility, I can monitor how often my site is shown on the users' Discover page and the traffic obtained, which contents work well. This is a real possibility.
How To Enter Google Discover
The first point to address: to be present in Google Discover, you need to publish content that corresponds to users' needs. Not everyone will have the same sequence of articles. The feed will change based on the searches made. But what are the basic rules to enter Google Discover? Compared to the past, the news announced by the Search Liaison tweet focuses on the last two points. Especially on the images where there are some exciting aspects. Let's find out together how to enter Google Discover.
Publish Indexable Pages
This is the basis: to access Google Drive. The search engine spider must be able to find and read the content. While it may seem like an extra step, it's only fair to mention this necessity.
Follow The Google News Policies
On Google Discover, content that complies with the News section's requirements is accepted. Concerning originality and transparency, I need to know who published the article, which must have yet to appear elsewhere. But the focus is on respecting copyright and everything that protects the user from explicit, violent content related to medicine and illegal activities. In particular:
Don't use clickbait titles.

Avoid misleading images in the preview.

Create an informative preview.

Avoid morbidity and outrage in headlines.
What makes the difference is the ability to inform and tell a story with accuracy and attention to detail. They provide unique insights and precise publication dates, author information, publication information, publisher information, and company information. To increase trust and focus on transparency.
Post Useful Content
Make sure your posts are frequent and dedicated to what people love. Follow possible searches made by your audience on Google. This aspect can be deduced from the data analysis on the search console: some posts do not enter Google Discover, while others do. You realize your favorite topics from the graph and the URL list so you can orient your editorial calendar towards a choice.
Use Large, Quality Images
The real point that can make the difference. According to Google, considerable size and quality of images make the difference if you want to enter Discover. How to intercept this need for large images? Use content at least 1200 pixels wide, and make sure Google has permission to use this visual content. How? Using the AMP format or filling out this form. Large images – I repeat, must be at least 1200 px wide – to have good results on Google Discover, they must be enabled as thumbnails. Avoid using the site logo but use well-made content.
Are You On Google Discover?
Entering this section of the content distribution process means being present on the smartphone of your potential readers. This can be an excellent opportunity to increase blog visits. But even if the indications are more precise, there is still a lot of uncertainty about the possibility of accessing Google Discover.