How To Install A VPN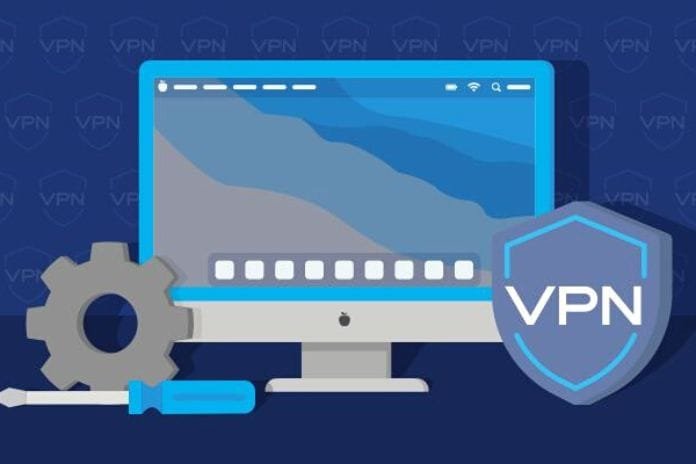 Differences between setting up a VPN manually and installing a paid VPN service. What changes and what aspects to take into consideration? VPNs ( Virtual Private Networks ) are solutions used mainly in companies in the past. You can connect securely to your corporate network by setting up a VPN server. By installing a compatible VPN client on Windows, macOS, and Linux systems as well as Android and iOS mobile devices, a connection can be established with the remote server running in the company.
The VPN server assigns each client a private IP address which allows remote access to all shared resources on the local network: it is as if each client device connected remotely is physically connected to the LAN downstream of the same router. By activating a VPN, it is possible to access the resources available on the corporate network, even hundreds or thousands of kilometers away, precisely as you would with a local connection.
Depending on the VPN configuration, clients can also optionally browse the Internet using the public IP address assigned to the router installed in the company or Office. This can all be done through an encrypted tunnel, a secure link established between each client and server. A VPN connection can protect the data exchanged online when using other people's potentially insecure networks.
As we will see later, however, many VPN providers provide servers (often even located outside the Italian borders) to which it is possible to establish a secure connection and take advantage of the encrypted tunnel to exchange data in total safety. Online VPN services operated by third parties relieve the user of configuring a local VPN server and are suitable for many use cases.
What Is A VPN, And Why Do You Need One
The VPN is a private network between the subjects (or the devices) participating in the communication. The VPN network offers confidentiality, integrity, authentication, and protection from so-called replay attacks. Think of a professional reality that must allow secure access, remotely, to some resources by personnel and collaborators.
Instead of exposing individual ports on the public IP and activating port forwarding to systems connected to the local network, a VPN can guarantee remote access to all the shared resources on the LAN. The systems connected to the local network and the services provided by the various systems are thus accessible only to holders of the correct VPN credentials.
Think of a program with integrated server functionality, a web-based management application, a video surveillance system, an alarm system, and simple Windows SMB shares: it is not advisable to open incoming ports on the router to allow access to these resources. The ports listening on the public IP address would also be detected by cybercriminals and ill-intentioned people.
who could try to launch brute-force attacks or exploit vulnerabilities to make their way, remotely, into other people's computer networks. We've already seen, for example, how to secure a Remote Desktop with a VPN. A VPN allows you to overcome these security problems: to have remote visibility of shared resources on the local network; it is necessary to pass an authentication procedure.
To install a VPN in your company, Office, or even at home, you can configure the VPN server function on your router or a system connected to a local network (a NAS server, a dedicated machine, a Raspberry Pi device, or similar,…). Over time, many VPN service providers were born: by choosing one of them, the user no longer configures the VPN server locally but relies on another provider's infrastructure.
Difference Between Local VPN Server And Service Offered By A VPN Provider
As we have said, a locally configured VPN server helps establish a secure remote connection and remotely access the resources available on the LAN. A third-party VPN provider usually does not allow the user to access his LAN remotely but offers the infrastructure that allows you to:
Protect your data from cybercriminals and others interested in stealing it

Safely use public and open WiFi networks

Change your geographic location

Enjoy streaming services with the ability to access catalogs from other countries different from the one you are in

Overcome local blocks, enforced, for example, by social media

Bypass the censorship applied in a particular country

Download torrents anonymously
The first two points can also be obtained with a VPN server installed in your company, Office, or home: the encrypted tunnel allows you to protect the data sent and received over the network effectively. For the other points, however, the service provided by a VPN provider allows you to exchange data online using a different public IP address, for example, by choosing one that can be referred to another country. In the article on the cross- border portability, we saw why VPNs are disliked by so many today.
How To Set Up A VPN
Setting up a VPN server within your network can be pretty simple or, vice versa, more complex depending on the path you decide to take. You can create a Windows VPN server using IPSec and Windows Server or set up an OpenVPN server on Linux with a graphical interface. Manually configuring a VPN is free, but you need familiarity with configuring computer systems and networks: in case of errors, you risk lowering the level of protection instead of raising it.
Installing "ready-to-use" commercial software made available by a VPN provider is much simpler: you have to limit yourself to installing the client. At the same time, the server-side configuration is entirely the responsibility of the third party. A commercial VPN allows you to enjoy some advantages:
Multiple servers are available based on geographic location and connection speed.

Ability to share the same IP address

Support for additional VPN protocols that optimize connection performance

Use of "ad hoc" resolvers to avoid the DNS leak phenomenon and prevent the exposure of the actual public IP address

Kill switch system that blocks the transfer of data through the standard network connection when the connection to the VPN server is interrupted.

Availability of user-friendly and easy-to-download client apps

The connection works immediately after installing the client. There is almost nothing to configure.
Why buy a VPN at Key Shop
The only disadvantage of commercial VPNs is the purchase price: a monthly or annual subscription fee is usually required to activate the VPN. There are also free VPN services like ProtonVPN, but the servers provided to non-paying users are few and far between. ProtonVPN free users can establish an encrypted connection with several VPN servers in several countries.
It is thus possible to change a public IP address and surf as if you were connected from another country, but the performance will be limited because the free servers are stored. On Key Shop, you can find some VPN services at an advantageous price. As with Office licenses and the best software deals, Key Shop offers some of the best VPN subscription services at discounted prices.
The discounted VPN services on Key Shop come at a much lower price than the official websites. To purchase a VPN service on Key Shop, insert the desired product in the cart and then pay with one of the secure, supported systems. Key Shop ensures the immediate delivery via email of license codes and instructions for installing and configuring the software.
The company is a reality that focuses on dematerialization: no conventional shipments, cardboard boxes, paper manuals, and installation supports. Everything happens online in a simple and fast way to look at environmental sustainability. Key Shop also provides free specialized technical assistance in India, clear and complete instructions, savings on original products of up to 70%, and money back guarantee.
Installing A VPN: Yes, But Which One?
In choosing the best VPN providers, we have already highlighted how various aspects must be placed on the scale:
No logs policy ("no logs"), privacy policy, registered Office, and relevant jurisdiction.

Reliability and reputation of the provider

Protection of user privacy and defense against DNS leaks

Use of high-performance VPN protocols (we have seen how much the VPN protocol affects performance ) and the possibility of customizing their use

Availability of a good number of VPN servers in other countries, proper to overcome geographical limitations

Number of devices that can be connected to the same VPN account at the same time

Kill switch to deactivate the network connection when the VPN disconnects.

Split tunneling to pass all network traffic through the VPN or only that generated by specific applications

Frequent updates and dedicated support
Below we present a selection of commercial VPNs that have stood out in various respects over time. The first three solutions mentioned are particularly convenient thanks to the price policy practiced by Key Shop.
Avast SecureLine VPN
It allows you to choose from 700 high-performance VPN servers in 34 countries. Available for Windows, macOS, Android, iOS, and Android TV-based smart TVs, Avast SecureLine VPN applies no bandwidth limitations, allows up to 10 client devices to connect simultaneously with the same account, and is optimized to maximize the user experience while using the leading streaming services.
HideMyAss – HMA
One of the best-known VPN solutions ever. It is, in fact, one of the most respectful of users' privacy because, in addition to providing a series of features to protect web browsing, HMA is a no-log provider: that is, no logs of online activities are kept. HMA allows you to choose from VPN servers in over 290 locations worldwide, ensures the use of ultra-performance servers and connections (up to 20 Gbps).
Provides a random IP, and is compatible with Windows, macOS, Android, iOS and Linux with the ability to manage connections also via command line. This VPN client can also be set up at the router level on all compatible devices. Finally, HMA allows you to connect to the VPN network simultaneously with up to 5 different devices.
Surf Shark
It stands out because it allows unlimited VPN devices to connect simultaneously. Fast and reliable, Surfshark has over 3,200 VPN servers in 95 different countries. The strict no-log policy ensures the highest level of privacy and anonymity for service users.
Surfshack Nexus, the network of software-defined servers, was also recently introduced. Surfshark also supports the provision of static IPs to users connecting via VPN and multi-hop (before arriving at their destination, the data packets pass through two VPN servers).
ProtonVPN
Originating in Switzerland, one of the most vigorous nations in protecting user privacy, ProtonVPN follows a strict no-logs policy. It offers unlimited bandwidth, servers connected at 10 Gbps, supports up to 10 simultaneously connected client devices, and optimizes video streaming from anywhere. The VPN client integrates directly with Tor allowing you to visit .onion sites. ProtonVPN is compatible with Windows, macOS, Linux, Chromebook, Android, Android TV, and iOS/iPad.
Express VPN
It offers ultra-fast VPN servers in 95 countries and is another of the most popular used and widespread solutions. ExpressVPN uses Lightway by default, its optimized VPN protocol derived from the high-performance WireGuard. The possibility of purchasing some of the best VPN services on a subscription basis (for example, Avast Secureline VPN and HMA VPN) on Key Shop is a great opportunity.
The license for using a commercial VPN can be combined with a good antivirus: in another article, we have seen the best antiviruses to buy at the lowest price. The Key Shop eCommerce helps users to find a license for Microsoft operating systems at a reduced price and, for example, to identify the best Office offers. It is, in fact, elementary to buy Office in the various packages released by Microsoft and in the stand-alone version, with no expiration date.
Despite the release of Windows 11, Windows 10 remains the most requested and installed operating system, especially in the corporate environment. Before buying a license on Key Shop, you can download Windows 10 in ISO format: starting from this medium, you can reinstall the operating system from scratch or perform an in-place reinstallation, which is also helpful in correcting any problems.
In another article, we have seen how to remedy the appearance of the message The Windows license is about to expire: using the Product Key provided by Key Shop, it is possible to fix any installation of the Microsoft system without losing the data and installed applications.
VPN Apps, Devices, And Routers
We referred to the limitation on the number of client devices connected simultaneously with a VPN account created after choosing one of the services mentioned. To take advantage of the benefits of the VPN, starting the client and connecting to the VPN network on each device is necessary. In addition to the Windows VPN client, the Android, iOS, and macOS VPN apps are always available.
Installing a VPN for smartphones is very simple because the apps of the various providers are published in the Google and Apple stores. All the solutions we have presented provide complete protection at the operating system level: this means that the system components and all installed and running apps will exchange data through the encrypted tunnel once the VPN is activated.
The split, as mentioned above, tunneling feature allows you to ensure that only certain apps exchange data through the VPN. In contrast, all others continue to establish a direct connection using the data connection in use. As we have seen above, some VPN services can be configured at the router level: the router becomes a VPN client and establishes a connection with the remote server. All downstream connected devices (in the local network) will start exchanging data through the VPN.
It doesn't matter which and how many devices are connected in the LAN: the VPN provider will always see one and only one device connected, i.e., the router. The advantage of setting up and activating the VPN connection directly on the router is that all devices connected to the LAN will be automatically protected by sending and receiving data through the same encrypted tunnel. We have seen it, for example, in the article in which we explain how to make Chromecast work on a VPN thanks to the client enabled on the router.