How To Make A Video Tutorial For Your Business?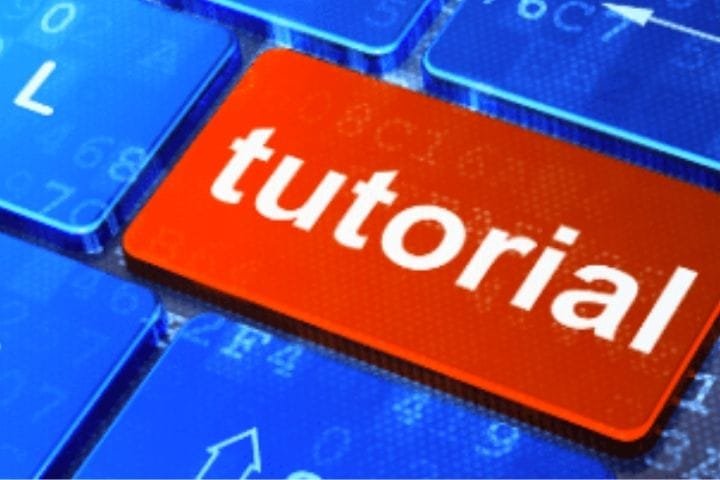 The video tutorial is now an essential communication tool. It allows companies to be closer to the community, optimizes their referencing, and achieves their business objectives. A simple promotional video is fun and more memorable.
Nothing is better than a tutorial video if you want to integrate more concrete things into your marketing strategy. Moreover, they are the type of videos most sought after on YouTube.
We explain step by step the realization of a video tutorial for a company.
Also Read: Business Administration Basics
The Steps To Follow To Create Your Corporate Video Tutorial
Find The Right Subject
This point is critical since the tutorial video must directly meet the expectations of your Internet users. This is why, before you put yourself in customers' shoes, you have to find out what exactly they are looking for.
For example, you can ask the question directly to your community in the form of private messages or conduct a survey. You can also analyze Google queries using Google Suggest, Adwords, or Google Trends. Your tutorial video should deal with a single issue. If you have several, you, therefore, realize more than a tutorial.
Prepare The Script
Once you have found the subject, you will need to phrase it so that it is clear to Internet users. This is important so that your tutorial video is accessible to everyone. To do this, first, determine your common thread. It should be divided into three parts:
An introduction (which deals with the problem).

The development (the solutions to be adopted).

The conclusion.
If your Video Tutorial deals with instruction, you can show yourself how to do it yourself. Sometimes simple illustrations will do! Pay attention to your speech and vocabulary. Favor precise action verbs, short sentences, and a simple lexicon.
The ideal is to make a tutorial video that lasts no more than 2-3 minutes. But it sometimes depends on the complexity of the subject. The main thing is that your tutorial is helpful and understandable.
Arrange The Frame Of The Video Tutorial
For the decor, remove any items that unnecessarily clutter the video or personal effects. Instead, add objects or visuals related to your business activity.
Do not use your family photos as wallpaper and close unnecessary tabs for your audiovisual production. Make sure all notifications are turned off. This is important to avoid distractions that might confuse the viewer and to maintain your professional appearance.
Before moving on to the voiceover recording, practice on your own or in front of a friend. Experiment with multiple mics to find out which one will work best.
Proceed To Shoot The Video Tutorial
For example, if you want to demonstrate software, it is advisable to record your computer screen on video. There are free versions for taking video screenshots; it's up to you to choose the one that suits your needs.
If your demonstration is recorded on a smartphone, be aware that the video screenshot feature is already integrated automatically.
Film The Scene
To film your audiovisual production, you will need a smartphone and a tripod. Otherwise, you can use a camera which will give you good picture quality. Do not forget to pay attention to the lighting for a good rendering.
Record The Voiceover
The voiceover energizes the tutorial video and makes it memorable for Internet users. It is recommended to pair it with subtitles to offer your viewer two modes of assimilation: listening and reading. Finally, before going to recording, put your phone on silent and let your loved ones know so as not to disturb you.
Edit The Video Tutorial
Add subtitles that make your video much easier to understand. This allows the viewer to understand your video better. In addition, video subtitles broaden the target audience and help optimize your video's SEO. Consider translating subtitles into several languages ​​instead of making several versions with different voice overs.
Add A Conclusion (CTA)
Just like subtitles, your tutorial videos need a "CTA" conclusion to redirect viewers to your website or to entice them to send you a message.
Synchronize Tutorial Voice And Video
Once you have completed the previous steps, you will typically have two separate files, the voiceover recording, and the video. You will therefore have to synchronize them, cutting specific passages, and eliminating hesitation.
Publish The Tutorial Video
Most of the tutorial videos are posted on YouTube. Moreover, the category of explanatory videos attracts more viewers on this platform, even more than music videos and video games.
Depending on the theme of your audiovisual production, you can also publish on other platforms such as Instagram, LinkedIn, or Facebook. Either way, it is advisable to distribute your tutorial video on several platforms simultaneously to ensure its success and achieve your goals!