Incogni: A Service That Makes Your Data Disappear From The Web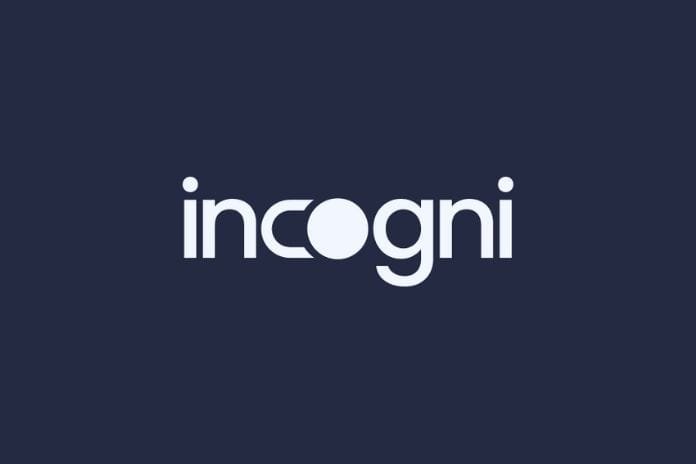 When we surf the Internet, we all leave personal information behind us, such as our email address, telephone number, name, profession and bank details. Data Brokers collect and aggregate this information. They then market them to other companies to make money. This is how you receive targeted advertisements, unwanted newsletters, calls from telemarketers… Fortunately, there is a tool that acts as a guardian of your digital identity: Incogni. It erases your data from the Web and gives you back control over your online life. We should investigate this help.
What Is Incognito?
Incognito is a paid online service developed by Surfshark's VPN and cybersecurity service. It automatically removes users' personal information from hundreds of data broker databases. It also performs regular scans to ensure data brokers do not re-record information. Incogni, therefore, has an extensive list of data brokers, constantly updated, located in Europe, England, the United States, Canada and Switzerland. 
He speaks directly to them on your behalf to request the deletion of any personal information concerning you which may appear in their databases. It uses the GDPR, CCPA and other applicable privacy laws for this. The application restarts the data brokers as often as necessary until they comply. Incognito can seize the CNIL (National Commission for Computing and Liberties) or other similar competent authority without response or refusal. Moreover,
How Does Incognito Work?
To benefit from the Incogni service, you must first subscribe. The application then asks you for personal data, such as your name, first name, postal address and email. This information will allow him to know what data is attached to you at the Data Brokers and to delete them. Incognito begins by targeting the first Data Brokers to contact using this data. These usually operate near your geographic area. 
All you have to do is sign a power of attorney authorizing Incognito act on your behalf to demand the deletion of your data. This delegation of authority ends immediately once the mission is completed. Once you authorize the Incognito act, the service sends requests to the Data Brokers, asking them to delete your data from their databases. GDPR requires brokers to comply within 30-45 days of receiving a request. 
Incognito works automatically. It offers a dashboard to inform you of the progress of requests: the number of requests sent, in progress and completed. Delays can vary considerably between a few days and several months, depending on the goodwill and honesty of the Data Brokers. Sometimes, a broker may email you to determine if the deletion request is from you. In this case, you just have to answer in the affirmative. On the dashboard, you also have the names of data brokers, the degree of sensitivity of their personal data, and their use of it.
How To Use The Incognito Website?
Incogni's interface is straightforward to learn. Once on the home page, you will find three tabs:
The "Dashboard" or dashboard: this section opens directly and provides you with all the information concerning the number of requests sent, those in progress, and those already completed;

The "Detailed view" or detailed view: offers a detailed analysis of each request. Thus, you can find out the name of the broker contacted, the degree of sensitivity of the data he may have on a scale of 1 to 10, the category of his activity (marketing, recruitment, search for people and others), the status of the application (in progress or completed) and a more elaborate description of its exercises.

"Help": this last tab redirects you to a help page with a question engine, a FAQ, and in-depth explanations of how Incogni works.
If you encounter a problem, Incogni offers customer support. In the "Help" tab, you can click on the "Submit a request" button to submit a request. It is also possible to contact the company via its Twitter account or the email address dedicated to support, support@incogni.com.
What Are The Benefits Of Incogni?
Many websites offer free content, but in return, they seek more information about you and your online habits. To be more precise, if you provide your data to 10 websites, this information could be transferred to 100 other sites. This situation makes you lose control over your data. This is where Incogni's intervention takes on its whole meaning. The service acts on your behalf to erase this data.
There are many reasons why Incogni is the ideal partner to preserve your confidentiality. Removing your personal information from data broker databases would take over 300 hours on your part. However, with Incogni, you don't have to do anything. It automatically manages all the steps for you. It identifies the data brokers who hold your data, contacts them to demand their erasure, reminds them, and, if necessary, reports them to the competent authorities. This recovery takes you a lot of time.
It is not sure that data brokers will stop collecting your information after deleting it once. But by subscribing to Incogni, the app guarantees your market privacy. A team of professionals at Surf Shark designs Incognito. You are thus assured of using an efficient and effective service. It has over 140 Data Brokers on its list and works with all types of data brokers. This list is also regularly updated with new additions.
The deletion of data is carried out quickly thanks to a well-defined process. From the first day of your subscription, Incogni sends requests to all the Data Brokers concerned. During the first week, the latter begins to respond. During the first quarter, the majority of deletion requests are completed. A regular follow-up is ensured for pending requests. For your part, you can easily follow the progress of operations thanks to the detailed dashboard.
How Much Does Incogni Cost?
Creating an account on Incogni is free. However, to benefit from the tool's services, you must subscribe. Two subscription options are available:
An annual subscription is billed at 77.88 euros, which amounts to 6.49 euros per month;

A monthly subscription costs 12.99 euros per month.
The annual subscription is more advantageous from a financial point of view. It also allows Incogni to follow up with recalcitrant data brokers and monitor any possible reappearance of your data on the Web. It should be noted that you can stop your subscription at any time. Incogni also offers a refund within 30 days of subscription if you are unsatisfied with the service.
Read Also: Instagram Algorithm 2023: Posts, Stories, Reels & Explorer