Is Digitization The Same As Digital Transformation?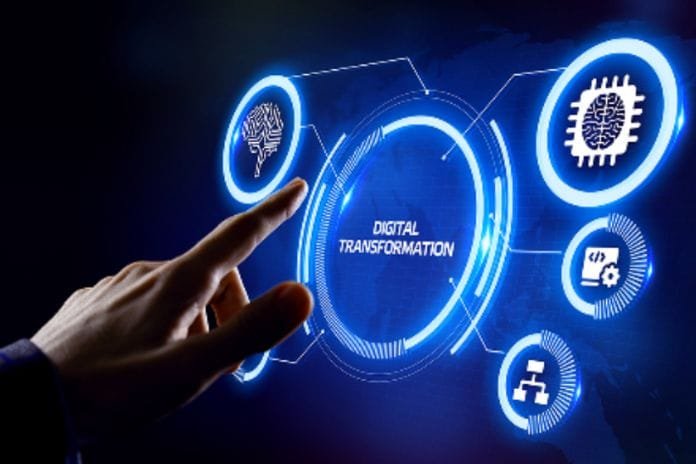 The rise of digital technologies in organizations has greatly favored business today. However, those who believe this is only due to new technologies, the Digitization of processes, or technological efforts to adapt to the pandemic scenario are mistaken.
Likewise, many companies do not implement Digital Transformation, as they believe that following one or some of these items guarantees competitiveness in the current market.
Therefore, the company's strategic management must understand that Digital Transformation goes beyond these aspects and should not be confused with Digitization. Although it seems irrelevant, using these terms as synonyms can harm the construction of the organization's strategic planning in Digital Transformation. Continue reading the text and learn about the difference between Digitization and Digital Transformation.
What Is Digitization?
Digitization is nothing more than converting physical and digital information through computer systems. This conversion can be used to automate and streamline processes and workflows. This increases productivity and efficiency, significantly reducing operating costs. However, Digitization is not always related to "transformation," as it is possible to make some operations digital without causing a profound transformation in processes or the business.
For this to happen, Digitization must work as the first step of Digital Transformation; that is, it is one of the fundamental aspects of this process. This means that Digitalization that generates profound changes is linked to innovation and automation through the most modern technologies. These aspects range from the internal operations of organizations to the customer experience, considered one of the crucial points of Digital Transformation, which has the human element as a significant focus.
For those who want to start the Digitization process, it is essential to reorganize the entire structure of the operational and strategic processes, which involve data collection and storage and business flow. To do so, it is necessary to reassess production strategies and techniques, select resources with the best digital skills, and bet on technologies that can contribute to the optimization of processes and skills.
What Is Digital Transformation?
Digital Transformation goes beyond a simple adaptation to new technologies. It means transforming products, processes, operations, and business models through technology, generating changes in all areas of the organization. It is a broader term than Digitization as it encompasses the entire business strategy and is not limited to technology.
The focus of Digital Transformation is on people. As technology is constantly present in people's lives, whether, in problem-solving, entertainment, or leisure, it is necessary that the way a company deals with these people is also aligned with these technological biases, even following the new roles that these tools acquire as they are used.
Thus, Digital Transformation is a way to improve how a company meets customer needs and adds value through technology. This also obviously implies improvements for the company in a win-win relationship since Digital Transformation is a strategic application that promotes a profound change in the culture, values, processes, and strategic actions of the organization, aligning the objectives with the available technological resources, which increases the results and drives the organization's competitive advantages.
Unlike Digitization, Digital Transformation is not just a way of facilitating specific tasks or accelerating processes; it transforms all areas of the organization through technology, which works not as a simple tool but as the pillar, the engine of an organization.
Closely linked to the concepts of management and strategy, Digital Transformation works with the keywords innovation, automation, and agility. To meet the demands in line with these aspects, organizations rely on Big Data, Machine Learning, Artificial Intelligence, the Internet of Things, and Cybersecurity technologies, for example. All of this changes the way decisions are made and how products and services are delivered.
What Should Your Next Step Toward Digital Transformation Be?
Digitization and Digital Transformation are essential concepts to be understood in the strategic management of current organizations, as they assume a prominent role in the information and data age. Today, how people interact in the world and how companies operate is no longer the same as a few years ago.
Geographical and bureaucratic barriers almost do not exist, thanks to the comprehensive connectivity promoted by technology. With the emergence and substantial advancement of tools and technologies, the trend is that this scenario will change even more shortly, with the potential to create a new world.
Also Read: E-commerce Is The Best Way To Get Started With Digitization