Microsoft Bing AI Uses The Power Of ChatGPT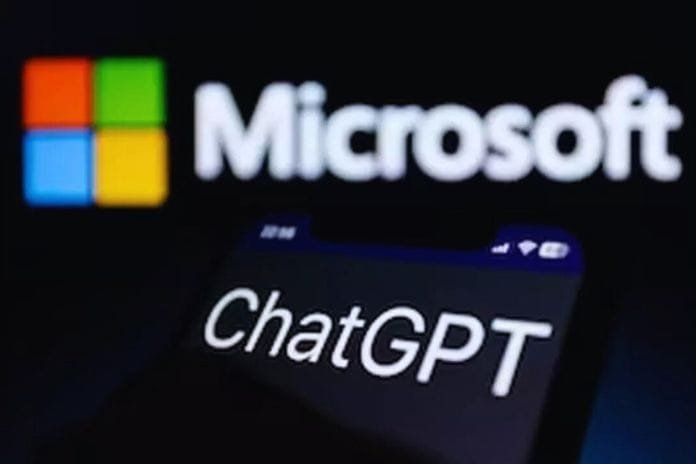 Microsoft has long been interested in AI and invites Internet users to register on a list to discover the advantages of this tool. 120 sessions of 10 exchanges are available daily. Several modes are available: precise, creative, or balanced. After promising trials using the Bing v96 version, the company now offers its search engine some amazing features.
ChatGPT: Why Is Everyone Talking About It?
ChatGPT allows generating an automated conversation based on natural language using artificial intelligence. For a search engine like Bing, using this innovation has many advantages. Artificial intelligence is present in most of the programs developed by Microsoft. It relieves questions from software users. The computer giant seeks to simplify access to the data sought by Internet users by guiding and informing them as precisely as possible.
Bing IA: More And More Users
Microsoft has seen a sharp increase in traffic to its search engine, Bing, for months. Therefore, it is natural that the company seeks to satisfy its new users, with an average of more than 100 million active users daily. With its Chatbot, Microsoft relies on the features of OpenAI. The options guaranteed by this program seduce new Internet users.
They are also encouraged to learn about the chatbot through system file updates that discourage using Google Chrome. In the Windows 11 February 2023 refresh, Bing appears in the search bar. Microsoft also notes that one (authorized) Internet user in three uses it daily. A third of people using Bing AI had yet to use the Bing engine before.
GPT-4, A New Supercharged Version
The recent version of GPT-4 requires a paid subscription, but the innovative features are presented through Bing. Yusuf Mehdi, vice president of the Windows and Devices group, underlined the ingenuity of the Open AI teams in implementing GPT-4. He took the opportunity to invite Internet users to discover Bing's innovations, which have been visible for a few weeks.
Microsoft 365 In The Age Of Artificial Intelligence
For the Microsoft company, AI offers a new way of working. This is why it is gradually integrated into Word, Excel, PowerPoint, Outlook, and Teams. For example, in word processing software, this innovation helps with writing. It can propose summaries according to criteria chosen by the user. With PowerPoint, AI can create a presentation of ideas from natural language. In the Excel program, analyses are carried out quickly after data recording.
The Lightning Power Of ChatGPT
A new way of communicating is born thanks to this feature. Providing an accurate response to a search request is the goal of ChatGPT. The program finds the appropriate answer by relying on a language analyzing data and cross-referencing these. A particular tone can even be chosen to consider the desired intention.
Assistance In All Areas
Microsoft seeks to improve its concept by analyzing user feedback. In addition to office programs published by the brand, applications such as Facebook, Twitter, and Pinterest are affected by ChatGPT. Indeed, the sharing of content is fluid between all applications. Internet users can convey texts via a discussion initiated by chat, instantaneously, or by email.
With Business Chat, suggestions by the application will be offered to users quickly. Data analysis can help find answers quickly. For example, calendar dates close to contact lists, With Bing's chatbot, you can ask AI to generate text from precise data. The result obtained is based on a language that considers the future reader. Thus, AI ​​offers you a suitable document. She adapts the writing to your will.
She uses many tools and modifies the document until it suits you. Hashtags are judiciously placed at the heart of the text. The AI ​​, therefore, puts itself in the editor's place to adopt the most relevant tone. In Microsoft 365, ChatGPT has a "copilot" feature. It assists in all actions requested from the Office suite software. Thus, productivity and creation assistance are targeted by the use of this AI.
Increased Ad Revenue For Microsoft
Microsoft is a company that invests and generates substantial income. Thus, it received 18 billion dollars in revenue during the past year. With the publicity of this technological innovation, the computer giant is counting on other rewards in this world of networks where, like Google, advertising revenues are constantly increasing. By pairing a chatbot with Bing, AI provides many benefits. It guarantees rapid and accurate responses. Image understanding is new thanks to the integration of a more recent and more efficient version of ChatGPT.
The Limits Of The ChatGPT Chatbot
The first tests of this chatbot made it possible to identify the system's imperfections. In addition, concerns have arisen among writers in school circles… Should the legislation be strengthened? According to some specialists like Frédéric Cavazza, a digital lecturer, AIs are not conscious; they must strictly be considered high-performance tools. They only offer models. A conversation between humans supposes an interaction also acts without words, with sometimes implicit intentions.
AI doesn't act that way. She must remain in her place of assistant. For this reason, we sometimes find inappropriate content in his creations. Microsoft offers this AI to facilitate the use of its applications and save time for its users. It also provides them with a sharing function so that Internet users can send Bing Chat responses to each other. The power of ChatGPT is increasing daily, and it is now part of the development and performance of new computer programs.
Read Also: Video – ChatGPT: What Threats Does Artificial Intelligence Pose?