Nine Questions About Digital Marketing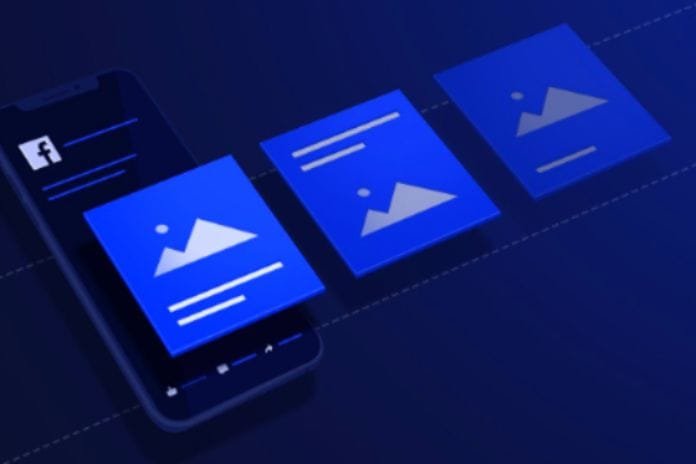 Digital Marketing: Nowadays, people use the internet for everything. To work, study, communicate, entertain and solve domestic issues. From purchases to bills, everything goes digital. So your company needs to be there.
So, this is the first of the questions about digital marketing answered in this article. Yes, it is worth betting on online strategies. Everything for your company to relate to and sell to your customers – potential or current.
Now let's move on to the next one: how to do this in practice? That's why we created this article. Here our experts will answer the main questions about a successful digital marketing strategy. Let's start!
Is Social Media Marketing Important To My Business?
Yes, a lot. After all, your company has a quick, affordable, and efficient way to reach almost half of the people in the world. After all, Facebook, Pinterest, LinkedIn, Instagram, (an ever-changing list) are always popular.
So the secret is to understand where your audience is. This is one of the main doubts about digital marketing. These networks are potential natural forums for sharing opinions – so-called social evidence, perspectives, and ideas.
Therefore, many companies have focused on being one of the main (or even the only) places where people interact with brands. Furthermore, all these platforms can go far beyond any offline channel. Then they can be the ideal tool for:
Engage stakeholders,

Raise awareness of your brand,

Bring traffic to your website,

Boost your company within the industry.
Benefits Of Social Media Marketing?
Increase brand credibility and awareness,

Increase customer service and satisfaction levels,

Boost revenue with social commerce.
What Are The Most Frequent Mistakes Made By Companies On Social Networks?
This is always one of the big questions about digital marketing: what can go wrong with my social profile? Several things. Therefore, we see many profiles with only a few hundred subscribers. These companies could have done everything right – but some things went wrong.
Here are some common mistakes when practicing social media marketing. So you need to avoid this if you want to get expressive results in your campaigns:
Working without a strategy;

Being on a network whose user profile does not fit your persona;

Not having a defined ideal customer profile ;

Buy followers;

Use the wrong tone in posts;

Use unadvised hashtags;

Ignore the comments;

Remove and block negative remarks;

Focus only on sales and not deliver value.
This is why many companies choose to hire a content marketing agency. So they focus their efforts on their business and let the experts explore the resources for their business!
So How Should Companies Measure The Success Of Their Social Media Marketing Efforts?
Social Media ROI is one of the most critical KPIs among digital marketing questions. Because KPIs allow you to compare and contrast various marketing channels to determine the performance and effectiveness of each.
Analyzing your ROI across different channels allows your company to rely on accurate and concise measurement. That way, you can rationalize the impact of all your marketing efforts.
One Of The Main Doubts About Digital Marketing: Does The Corporate Blog Pay Off?
Yes, investing in blog content production always pays off because original content shared increases social media engagement and contributes to the overall exposure of your business.
In addition, a corporate blog can bring many benefits :
more traffic,

Generation of qualified leads,

building authority,

Better relationship with your audience.
Another important point is the importance of having proprietary content. With a blog, your business maintains a solid digital presence even during a social media blackout.
What Type Of Content Converts The Most?
Producing efficient and high-performance content can bring many challenges to your company. Because the process is complex, time-consuming, and, ideally, should deliver value to your customer.
Content strategies often include a diverse mix of content types to ensure this. So, overall, five types of content are often the engagement champions:
Visual content;

Strongly positive content;

User-generated content ;

Interactive content;

Rich materials – such as eBooks and case studies.
What Is Content Marketing?
The hard core of your digital strategies is content – ​​always useful and relevant. Content marketing is a thought-out approach to creating and distributing valuable, relevant, and consistent content.
Through it, you provide relevant and valuable content focused on the customer's pain. Rather than just pitching your products or services directly. This makes it easier to attract, retain and ultimately do business with these customers.
Is It Necessary To Create New Content Regularly?
Content creation means not just your blog posts. But it also encompasses posts on social networks, videos, eBooks, and podcasts. In short: all forms of content.
Therefore, your company must produce content with a high and constant frequency. However, that doesn't mean you have to do all this daily. The secret is to create an editorial calendar.
In addition, you can always reuse content. For example:
Work the YouTube video in small drops for social networks;

Use a chapter of your eBook as an article for the blog;

Edit a blog article into posts to create an Instagram carousel.
How Can Content Marketing Help My Company Become A Thought Leader In The Field?
This is also usually one of the main questions about digital marketing that we receive here. So we've always made it clear: it takes hard work and a lot of discipline to be a thought leader in any industry.
Conclusions
Remember: none of the doubts about digital marketing are silly or unnecessary. Because, in many cases, it was doubted like yours that brought insights to new businesses and solutions.