Parental Control On Youtube: How To Activate It?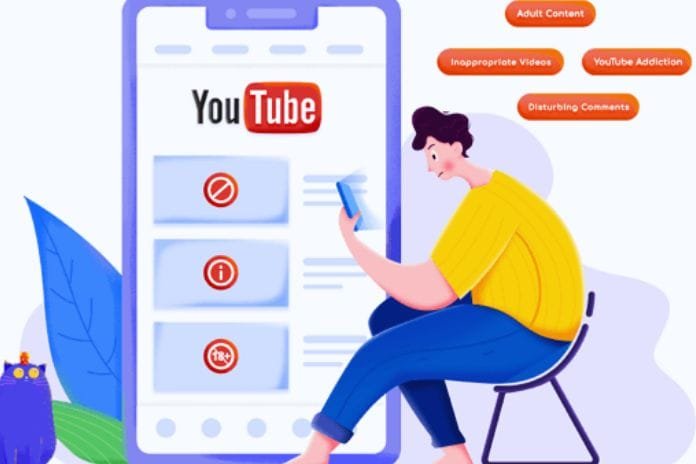 The risks of a child encountering inappropriate content on Youtube are very high. Fortunately for parents, there is a practical way to protect their children: the restricted Mode. Just activate the latter to have peace of mind. So, how to go about it? The answer is below. If Youtube is very successful today, this platform offers all kinds of content in large quantities. The problem is that children can easily be exposed to content normally intended for mature audiences. To prevent your child from having a traumatic experience, Youtube suggests a moderation system.
What Exactly Is YouTube Restricted Mode?
This setting allows parents to exclude shocking, vulgar, or violent videos. For this, the system relies on an algorithm and filters the content considering several indicators (age limit, title, metadata, etc.). Note that the effectiveness of this parental control is, however, limited. However, activating it lets you easily exclude most videos unsuitable for your children.
But before doing so, be aware that you are not allowed to use the restricted Mode if the child has reached 13 years old, which is the minimum age required. Indeed, at this age, he is supposed to be able to manage his account himself. The network administrator is responsible for activating restricted Mode for devices used within public entities (universities, libraries, etc.).
How To Activate Restricted Mode On PC?
Before telling you what to do, you should know that your child will not have access to inappropriate content if he does not have a Youtube account. Only here it is; you may need to remember to disconnect occasionally. In this case, the child can use your account. This is the interest of the restricted Mode. You need to follow a few steps to activate this one:
The first step is to go to Youtube and log in to your account

Then you have to click on your profile picture located at the very top and right

A menu appears, and at the bottom, press "Restricted mode: disabled."

Finally, all you have to do is activate the restricted Mode
Good to know: You must repeat the same operations on all the browsers installed on the PC. So even if your child logs into their account, they won't be able to access the shocking videos. And above all, remember to log out of the platform after using it. This way, no one will have the ability to disable Restricted Mode. In addition, the browser cache mustn't be erased. Otherwise, you will have to repeat all the above mentioned steps.
How Do We Proceed On Mobile Devices?
Concerning mobile media (tablet or Smartphone), the manipulations to be carried out are similar to the PC—first, start by launching the app and logging in. Then click on your account icon and the "Settings" tab. A list appears immediately; you will now press "General settings." Another menu will appear, and at the bottom of the page, you will see the option "Restricted mode."
You have to activate it to make it operational. On mobile media, restricted Mode is less effective than on a PC. Indeed, to activate this parental control, you have no choice but to connect to the user's account, that is, your child. In addition, if he wishes, he can deactivate the restricted Mode at any time.
What About Android TVs?
If you have an Android TV and want to engage restricted Mode, follow these steps:
The main thing to do is sign in to your record.

Then proceed to scroll down the home screen until you come to the Apps section

Choose Youtube and enter "Settings."

Press "Safe Mode" or "Restricted Mode"

Activate the Mode in question!
When parental controls are activated, you cannot read comments about the videos you are watching. Even if there are systems to restrict access to certain content on Youtube, nothing beats a frank discussion between parents and children. It is necessary to make your little ones understand that they must follow the rules and respect limits when they connect, regardless of the platform used.
Read Also: The Security Of Connected Objects