Robotic Process Automation (RPA) Can Make Work More Efficient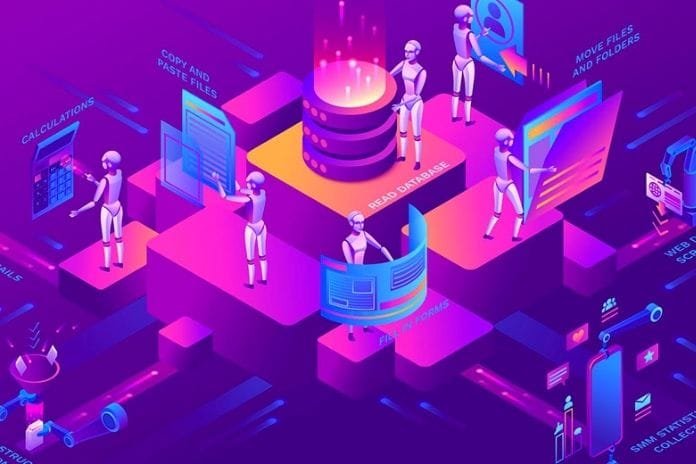 RPA: Using complex systems is the reality of many companies, which use automation to simplify activities and optimize deliveries. Therefore, technology has been gaining more and more space in the market: Robotic Process Automation (RPA).
It is an application that enables robots to perform specific tasks. This type of software is capable, for example, of processing transactions, generating reports, communicating with other systems, sending automatic messages, and manipulating data, among other actions.
By assigning this type of role to machines, teams can focus on more strategic issues for the business. In addition, it is easier to standardize actions, ensure greater agility to processes and minimize the incidence of errors.
Want to know how you can get these and other benefits? Take the opportunity to check out all the details about RPA and how this feature can drive the success of companies daily. See too:
What is Robotic Process Automation

Is RPA different from Artificial Intelligence?

How is a technology used in practice?

What are the business benefits?
What Is Robotic Process Automation (RPA)?
We are talking about technological applications capable of automating different corporate processes. That is software that becomes responsible for performing specific tasks, usually mechanical. This frees up teams for roles considered more strategic. Such systems are commanded by codes, composed of algorithms that execute pre-programmed functions and learn new tasks over time.
Automation takes place on the front-end of the systems; that is, the tool only reproduces commands that were previously made by the teams. The data is captured directly by it, without the need to be introduced by humans.
According to Gartner, this is a worldwide trend, mainly because of its potential to optimize deliveries. To give you an idea, the estimate is that global revenue will reach US$ 2 billion by the end of 2021, an increase of 19.5% compared to the previous year, and exceed the double digits in 2024. Currently, 55 % of companies already use this type of tool in their processes – and the expectation is that 90% will adopt such resources by 2022.
The main factor driving this scenario, according to the consultancy, is its ability to improve the quality, speed, and productivity of processes within companies from different sectors. Such characteristics have been increasingly valued, especially after the technological boom motivated by the Covid-19 pandemic.
How Technology Drives Business Evolution
According to the study, RPA software supports a faster and more consistent digital transformation. This need became more evident during the health crisis (which is expected to last for years to come). Even Gartner himself has listed automation as one of the leading technological trends for 2022. Therefore, it is essential to keep an eye on it (and know its specifics).
The first step is to understand the difference between RPA and Artificial Intelligence (AI). It is common to confuse them, but we are faced with two different concepts. The first is a relatively simple mechanism, which makes it possible to automate more mechanical tasks, such as sending emails, handling data, and managing payroll.
The second is based on systems that mimic human intelligence to perform tasks, collecting data frequently to improve results. Such technology is also different from automation processes that require human interference. In RPA, decisions can be made by robots.
Therefore, companies of different sizes and segments can use this software, ensuring immediate gains. According to a Gartner projection, the adoption of this type of resource can reduce operating costs by up to 30%.
However, for this to happen effectively, the organization that adopts them must have a robust connectivity infrastructure to ensure excellent communication between electronic devices. This is because the use of RPA depends directly on another crucial concept, the Internet of Things or IoT, an acronym for the Internet of Things.
Also Read: The Benefits Of Robotics Innovation In Industries