Safe And Fast VPN, Antivirus,And Data Protection – Surf Shark One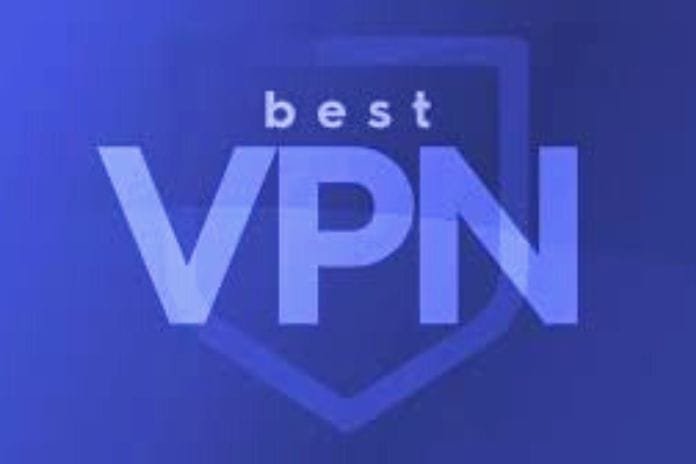 What Surfshark One is and how it works is the solution compatible with desktop devices, notebooks, smartphones, tablets, smart TVs, and routers to protect personal data. VPN, antivirus, and defense of sensitive data in one solution. Data security and confidentiality are taking on an increasingly central role, especially today when professionals and company employees also take their work home or, in any case, outside the walls of the company.
When traveling, other people's WiFi networks often do not offer sufficient guarantees in terms of security, and the data packets exchanged with remote servers could be monitored, intercepted, and stolen by third parties. In this article, we examine Surf Shark One, a complete system security solution for professionals and home users that integrates antivirus for Windows and Android, the well-known and appreciated Surf Shark VPN.
A mechanism to prevent and block identity theft, one search tool to search for information on the web free from any form of tracking, advertising and free from commercial restrictions. The Surfshark One annual subscription plan is on offer for €3.45 per month (72% discount) or €41.42 per year.
What Is Surfshark One, And What It Looks Like
Surfshark was until now known in particular for its effective and versatile VPN service that allows you to protect user data, protect privacy, overcome censorship and geographical restrictions, avoid tracking and protect the identity of each individual. Surfshark One, on sale with a 72% discount on the annual list price, combines the advantages of the VPN with a series of tools for the protection of desktops, notebooks, convertibles, smartphones, tablets, smart TVs, and routers.
On the first page that Surfshark offers, once you log in with your credentials, there are all the VPN clients and instructions for using the special Smart DNS and protecting those devices that don't allow the use of a VPN. By acting on the left column of the Surf Shark One administration panel, it is possible to activate the antivirus protection against identity theft and incognito Search.
How Surfshack VPN Works
Surfshark's VPN allows you to create an encrypted tunnel between the user's device, a Windows, macOS, Linux, Android, or iOS device, and the output server. This means that by activating the VPN, it is possible to show any web server a public IP address different from the one you are actually using and assigned by the telecommunications provider.
It is also possible between 3200 servers in 65 different countries: it can thus appear on the net as if you were resident in another country. The GPS spoofing feature ( Settings, Advanced, Override GPS location ) integrated into the Surf Shark app for Android also allows you to spoof your location at the operating system level so that no application can determine it using Google's location services.
VPNs often introduce performance drops during data transfer: with Surf Shark, this is not the case because it is possible to use protocols that maximize performance. For this reason, Surf Shark is perfect for using the main video streaming platforms and accessing content that would normally not be viewable from Italy.
Surfshark also allows you to solve routing problems and congestion situations: using the VPN, you can reach the service you paid for in any situation regardless of the state of the Internet network. Surfshark's VPN also has no logs: no information about users' online activities will be stored. Information such as IP address, browsing history, bandwidth used, current session, network traffic, connection date, and time will never be saved by Surfshark.
This is possible thanks to the particular jurisdiction of the country where Surfshark operates, in this case, the British Virgin Islands, an archipelago located in the Caribbean Sea. The VPN also uses a server-side configuration based on a configuration loaded exclusively in RAM: in this way, all user data is treated securely (thanks to AES-256 encryption) and only for the time strictly necessary (duration of the session enabled client side).
Unlike other competing VPNs, Surfshark's VPN allows simultaneous installation and use on an unlimited number of client devices. Installing the VPN on Windows, macOS, Linux, Android, and iOS will protect any data transfer made with any application, including the operating system.
However, the user can choose to install the browser extension (Chrome, Edge, and Firefox are supported), which allows only the data sent and received with the browser to pass through the VPN; the others will follow the usual route.
Surf Shark VPN is also compatible with Fire TV and Android TV, allowing you to configure devices using OpenVPN or IKEv2 clients manually. This means that you don't need to use the Surf Shack application – you can use the credentials shown in the VPN section, Manually configuring your account to configure any client.
Not only. If you want to ensure that all traffic handled by the local router passes through Surfshark's VPN servers, you can use the credentials provided and enter them in the DD-WRT, OpenWRT, Tomato, or AsusWRT admin panel . No matter what device you use, Surfshark lets you select which server you want to hang out with on the Internet: the fastest, the closest, or the preferred one.
You can also choose a VPN server that will always keep the same public IP address ( Static IP ) or opt for a Multihop configuration: in this case, the data packets will transit through two Surfshack VPN servers before reaching the set destination To protect user privacy, activating the kill switch option allows you to deactivate the network connection when, for any reason, the connection with the VPN server fails.
Surf Shark Antivirus Protects Your Device From Any Threats
The Surfshark One package represents the best gateway to use a reliable, fast, and performing VPN but also to protect the device in use from the main threats. Surf Shark Antivirus is integrated into the VPN client. It can be activated by clicking on the second icon in the left column: the scan engine provides both on-demand scanning and real-time protection for Android devices. Any threats that should appear on the Android mobile device would thus be immediately neutralized.
In Windows, however, real-time protection has yet to be added and will arrive shortly when it is possible to start the on-demand scan . On all supported devices, it is possible to schedule anti-malware scans. Once you have launched Surf Shark antivirus on the various devices, a reference to each of them will appear in the administration panel's Antivirus, Manage devices section.
Identity Theft Protection
The Surf Shark Alert feature sends you a notification when any personal information is posted online or used by cybercriminals on the dark web. You specify which information Surfshark should constantly monitor, and the Alert feature will do the rest. No personal information or sensitive data is stored on Surfshark's servers unless you choose.
To use Alert, it is necessary to activate two-factor authentication: in this way, the information saved in the Surf Shark panel will always remain accessible only to the rightful owner. As an app for managing OTP ( one-time password ) codes for two-factor authentication, you can use free applications such as Google Authenticator, Microsoft Authenticator, Duo Mobile, and similar.
Private Search Without Tracking Or Advertising
In the Surf Shark main dashboard, you can click Search to launch an anonymous search tool. Surf Shark Search displays a simple search box through which you can search for all information on the web. Unlike the various search engines, Surf Shark Search does not store any information, track you, display advertising, or link your Search to any marketing activity.
To prevent any information from being stored and used by third parties (for example, Google and Microsoft), it is necessary to use a browser that does not collect data on the browsing session or, in any case, activates VPN and accesses the incognito mode before using Surf Shark Search.
Read Also: How To Install A VPN