Seasonal Marketing: Plan Your Campaigns Well Throughout Year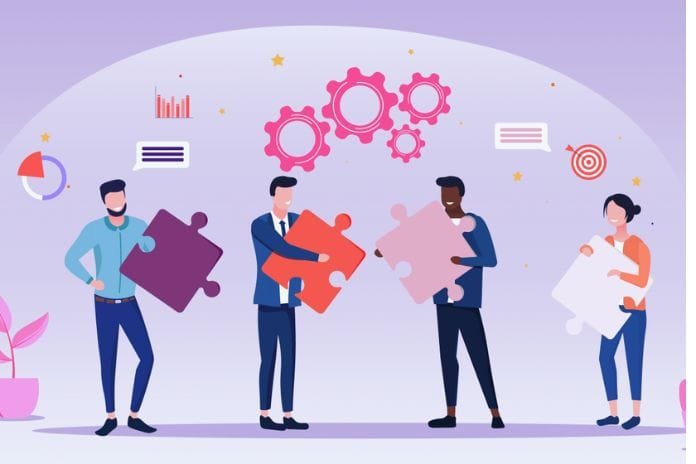 All brands will agree on one point: consumers adopt a different state of mind depending on the time of year. With Christmas and summer holidays approaching, sales and Valentine's Day approaching, brands need to adapt their messages to speak directly to the perspective in which consumers find themselves. Whatever products or services you offer, all businesses can use seasonal marketing. This requires understanding these trends in advance and adopting the state of mind in which consumers find themselves at upcoming events.
What Is Seasonal Marketing?
Brands must adjust their marketing campaigns throughout the year to events, holidays and other vacations to take full advantage of the inherent opportunities. As consumer behaviours and mindsets vary depending on the time of year, brands must also change their strategies to stay competitive.
Is A "Seasonal" Strategy Applicable To All Sectors?
Just because you don't have an online sales site doesn't mean you can't surf seasonal trends; quite the contrary, you can play events and parties with just about anything. You just have to organize a calendar of upcoming events and plan accordingly strategies adapted to your sector that will allow you to reap the benefits of the momentary.
Take, for example, Spotify, which recently wanted to play on the nostalgia that can win us over as the end of the year approaches with a simple but effective digital campaign ("Flashback 2016"), which is accompanied by a humorous poster campaign, engaged its consumers by communicating their listening habits and the most listened to titles of 2016.
The idea to grasp is that to succeed in your seasonal marketing campaign, you have to adopt a vision beyond the sales aspect but rather relate to images that are in line with those of the consumer when the time comes. Many brands can thus come up with concepts and ideas that will make them agree with their consumers, creating a connection and interaction between the two.
Seasonal Marketing: Seize The Opportunity Of The Moment To Reach Your Customers
Advertisers' spending on communication in France amounts to tens of billions of euros, so the success of a campaign in France's (very) busy advertising space lies in the ability to reach the right audience at the right time. It is problematic because it is difficult to predict the platform or the very opportune moment. This is where marketing according to the seasons makes the task easier: determining the perfect timing is greatly facilitated, and you need to follow a few tips to optimize it:
Launch your campaigns well in advance of the date of the event: The best way to reach a maximum audience is to get ahead of your competitors and be the first to communicate about the occasion.

Promote your content regularly: It is essential to take advantage of the days and weeks preceding the specific date, as well as the entire duration of the period, to ensure optimal visibility with your consumers.

Distribute consistent content: Your consumers expect a campaign in harmony with the chosen period, so be sure to deliver something special to them just in time.
Some Techniques To Exploit Seasonal Marketing
Reinventing And Recycling Its Best Content Over The Years
It is not necessarily easy to produce innovative campaigns with revisited strategies each year for each event: one of the advantages of seasonal marketing is that it is quite possible to rework your most successful ideas from previous years to adapt them by improving them. Propose a different format: A Slideshare that has worked very well can, for example, be redesigned as an infographic. Likewise, for an article that has been a great success, it is possible to turn it into a podcast or a video!
Adapt Your Site To The Seasons
Adding a touch of the spirit of the season to your site or logo is an easy and engaging way to take advantage of seasonality. Google, for example, through its Google Doodles, has changed its logo more than 2000 times to celebrate public holidays or other important events! You don't need so many variations, but if your site lends itself to it, why not add a snowflake or a pumpkin when it comes?
Do Not Forget That This Also Plays Out In Google Search Results
Although search engine campaigns are mostly played out as part of a long-term strategy, they are sometimes campaigned seasonally, as search terms can vary depending on the event – like Black Friday or sales. It is possible to optimize your Search campaigns by using tools such as SEMrush to consult the keywords most often associated with the chosen event. 
Thus, we can identify the most frequent searches related to its activity and the event (for example, laptop + Black Friday) and apply them to its campaigns. Another tool that can be very useful for observing word trends is Google Trends – particularly as this gives you an idea of ​​when to start campaigns, allowing you to identify search peaks and trends for such a keyword.
Think beyond traditional marketing levers
Beyond revitalizing old content and traditional AdWords campaigns, it's also essential for your brand to be creative. Social media is an excellent opportunity for engagement around promoting your seasonal content, especially if you know how to harness the power of hashtags. Starbucks has been promoting its "Red Cups" on social networks for several years through various hashtags. 
In 2015, he invited Internet users to post their best photos of the famous customized red cup – filled with the unique Pumpkin Spice Latte – and accompanied by the hashtag #RedCupContest. Result: 40,000 images were posted! This year, the Red Cup is back, and the brand has taken up some of the designs suggested by Internet users to decorate its cups. An effective way to engage your community and reward it the following year!
Known for its commitment to its consumers, the Starbucks brand is also renowned for its help to various associations, particularly in the United Kingdom. At the end of 2016, the brand encouraged various associations to tweet with the hashtag #RedCupCheer to collect as many votes as possible. At stake is a nice sum donated to 250 associations that will have received the most commitment from Internet users. 
It is a great initiative to get your brand talked about while helping important causes to Internet users. The key to an effective seasonal campaign must be part of a more global annual strategy that sticks to the brand's image, and you have to find the right combination of relevant content and good timing! For even better results, you must consider mobile and customer experience by offering accessible and ergonomic campaigns accompanied by dedicated landing pages.