Security In The Company: Solutions For Protection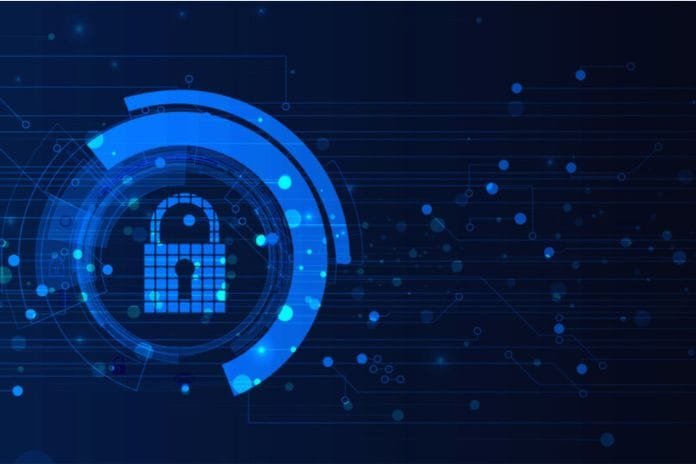 A brief presentation of the best software products to protect the entire corporate network and avoid attack risk. A single centralized control panel gives you real-time knowledge of what is happening within the LAN. Zero-day attacks, for which no solution is yet available, are commonplace. Attackers exploit business and office software vulnerabilities to infiltrate the infrastructure and gain remote access to others' resources.
We presented various strategies to effectively protect your data, prevent it from being stolen or damaged by third parties and quickly get back up and running in the event of a disaster. As repeatedly mentioned, the old strategy based on developing "antidotes" for single threats has become inadequate. The same VirusTotal online service, which allows dozens of anti-malware engines to analyze the same file simultaneously, combines virtual machines, sandboxing technologies and artificial intelligence: VirusTotal: a guide to using the service to check the file identity.
Regardless of its size, the company must use a centralized approach that allows real-time control of "movements" within the entire infrastructure by proactively recognizing and blocking any threats. The security of the company and the data stored on each device connected to the LAN passes through the defense of the individual endpoints. We have already seen how using malicious Office documents has become an increasingly common practice among cybercriminals: Recognize a malicious Office document in the company.
Spear phishing attacks, designed to be as credible as possible, designed to target very specific corporate objectives by misleading company employees, are increasingly frequent and rely precisely on the use of Office documents prepared for leverage, for example, about office suite vulnerabilities left unresolved (e.g. due to not being patched). The security solutions that can be used in the company use various approaches: they can be installed on a local server, used as virtual appliances(therefore also from a virtual machine) or configured and used via the cloud.
The best software also performs asset discovery and vulnerability scanning activities to detect the presence of vulnerabilities in any application used within the company and minimize the attack surface by identifying critical gaps that attackers can eventually exploit. Bitdefender GravityZone combines machine learning and heuristics with other techniques to protect individual endpoints and the entire corporate network from all kinds of threats: we talked about it at the time in the article Bitdefender against new increasingly complex cyber threats.
From a single control panel, it is possible to monitor all security-related events, verify the devices connected to the LAN, and remotely install the component that allows you to activate real-time protection, verify and block access to certain services and websites, and customize every aspect related to application security and data exchange by installed programs.
Sophos is also one of the companies most strongly embraced artificial intelligence in its products. Sophos Intercept X extensively uses machine learning techniques to distinguish regular activities from those that are harmful or potentially harmful. Some components, such as CryptoGuard, then detect and block specific threats: Intercept X offers solid protection against ransomware and can promptly detect and block the attack methods exploited by fileless threats: Malware removal: how to notice the presence of fileless threats.
Another integral tool of Intercept X blocks the download of malicious files with particular regard to attacks carried out by web pages made by cyber criminals. Protection can be managed through Sophos Central, an intuitive console that allows you to check the status of devices connected to the network in real time. No need to set up any server: log in to download the appropriate agent and configure the rules through a single screen.
Including the new Endpoint Detection and Response (EDR) functionality in an endpoint protection suite like Sophos allows you to significantly offload workloads by increasing the effectiveness of threat prevention while decreasing minor incidents generated. This way, administrators can optimize resources and focus more on the most relevant activities without wasting time analyzing false positives and managing excessive notifications.
The Sophos solution provides complete visibility into all applications used on each device, automatically isolates problem devices and takes care of immediate malware removal . The video we republish shows Sophos Intercept X's EDR functionality dealing with a malicious file that appears to be present on multiple PCs in the same organization. From the web console of the product, it is possible to isolate the systems that are creating problems to prevent the spread of the infection (for example, prevent the so-called "lateral movements" within the LAN).
For the benefit of the technicians, a graph allows you to know exactly what generated the infection, what operations have been performed and which software components have been used. ESET Endpoint Security is another of the best solutions available on the market: like the software presented previously, an effective multi-layered approach is also adopted in this case which allows you to protect the corporate network from malware, ransomware, targeted attacks, prevent breaches of data, timely block fileless attacks, detect and stop advanced persistent threats (APT).
In this case, the centralized management panel ( Security Management Center ) can be installed on Windows or Linux servers. Still, a virtual appliance is also available, which can be easily imported and used to protect the entire local network. In addition to making extensive use of machine learning, and techniques that rely on the use of a large neural network, ESET Endpoint Security also uses sandboxing mechanisms to investigate the behavior of a file further: different hardware and software components are emulated to execute a suspicious sample in a virtualized and isolated environment.
In this way, the security solution proposed by ESET helps to identify the real behavior of malware that uses techniques to hide as much as possible from automatic control systems. ESET is the first manufacturer of endpoint security solutions that have integrated a protection module dedicated to UEFI: it carefully checks the boot phase of the machine by checking the integrity of the firmware. In case of changes, these are immediately notified.
Kaspersky Endpoint Security solutions, on the other hand, offer both a cloud administrator panel and the possibility of on-premise installation, depending on the package chosen. In the first case, implementing the Kaspersky security solution requires minimal budget, time and effort using the Security-as-a-Service approach. Second, you need more advanced technical skills and the server to install the Kaspersky management console.
The first is called Malwarebytes Endpoint Protection; the second is Malwarebytes EndpointSecurity. Another alternative is Panda Endpoint Protection which uses a centralized cloud panel to protect all endpoints: from here, it is possible to monitor what is happening on all devices connected to the local network. Protection is extended to all Windows, Windows Server, Linux and Android systems.
A technology that Panda has called "collective intelligence" for years is used to react promptly to new threats on the net. Speaking of threats from devices other than those physically installed in the company, we recently published an article on the management of Android devices: Android, how to manage devices in the company.
Read Also: Ransomware: Why Not Pay The Ransom Following An Attack?