Six Examples Of Big Data In Different Market Contexts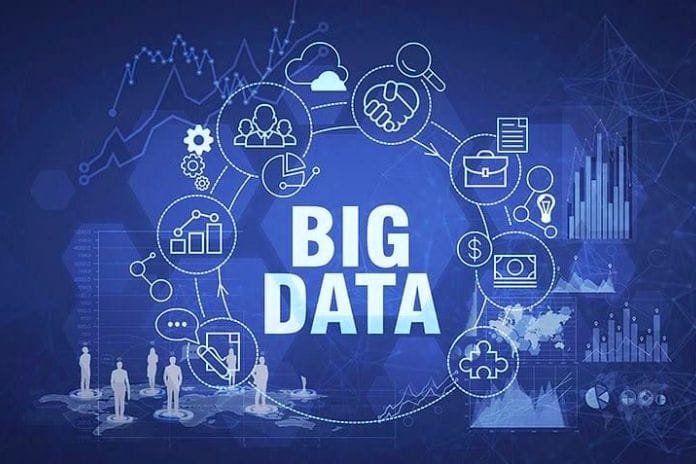 Big Data is a segment that proliferates, as we are in the digital age, with a lot of measurable information to be analyzed. Artificial Intelligence, the Internet of Things, and Deep Learning have dominated the last few years with new computational concepts.
More and more companies recognize the importance of these tools and bet on them to gain a competitive edge in the market.
We have also seen substantial investment in data technologies, which are the focus of our content. By the way, do you know any prominent examples of it in the market? Despite being a much-talked-about technology, not all leaders know its potential.
That's precisely what you'll discover in this reading. So, don't waste time and follow along!
What Is Big Data?
Big Data is an area that studies concepts and solutions for the analysis, handling, treatment, and interpretation of a large volume of data. It is an increasingly important field for the performance of companies, as it allows finding answers hitherto invisible to traditional management.
Therefore, it doesn't matter if you work in the financial, advertising, social or scientific sector: the statistical analysis of data is essential for improving your results.
What Are The Prominent Examples Of Big Data In The Market?
Forecasting, personalization, analysis, communication, targeting, and training. As we see it, these are the leading it's applications in our market. Below, we explain these points in more detail. Look at that!
Forecast
When combined with other modules and technologies, such as Artificial Intelligence, it can be used as a predictive analysis tool, identifying historical patterns. Thus, it results in future probabilities by observing both values ​​and trends.
Predictive analytics can be defined as the process that anticipates events or trends that may be related to the company's internal environment or the market. For this, algorithms, machine learning techniques, and big data technology are used that, together, gather a large amount of data that is transformed into information, giving rise to valuable statistics that point to the future of the business.
The concept emerged in the 1940s when governments began modernizing and implementing the first computers. However, the predictive model has gained relevance in recent decades, being driven by new technologies equipped with state-of-the-art processors and the improvement of mathematical and behavioral techniques, which make studies and predictions more accurate.
Personalization
Data is the gold of the modern age. As a user, everything you do is recorded as strategic information about your user profile to customize suggestions to stimulate your engagement. This is how the algorithms of e-commerce, streaming, and media platforms work.
Analysis
There are a plethora of fields that deal with a "ton" of scattered data and information. With suitable Big Data applications, it is possible to find the logic amid this chaos, eliminating all the informational noise of these datasets and finding the answers to each dilemma.
Communication
Big Data can be used to refine a company's communications strategy combined with other IT innovations. With an increasingly accurate linguistic interpretation, some solutions help construct specific tones and languages, stimulate sales, control damages, and so on.
Targeting
This is a complementary application to forecasting and statistical analysis. The great advantage of this technology, especially in Business Intelligence applications, is to offer strategic insights for managers, which are only possible because of the accurate analysis of a massive amount of data.
Training
Finally, but also important, the qualification of employees. Many companies are betting on gamification platforms, which analyze employees' activity and performance and trigger tips and notifications to improve their performance.
As you can see, there are many Big Data applications on the market, especially for companies with a Data-Driven philosophy, strongly driven by data. Both concepts make it possible to qualify your management, adjusting your results quickly, efficiently, and accurately.
Also Read: How To Develop A Big Data Strategy