Successful Social Media Marketing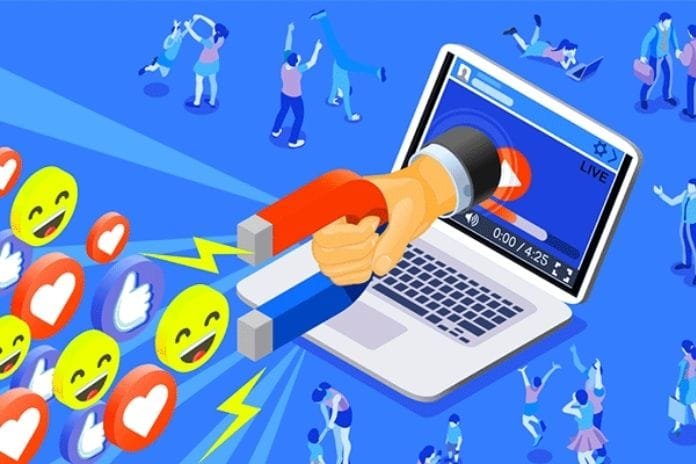 The excellent advertising for the right channel. Social media offers a huge potential for advertisers, but it is often not used correctly. We show you how Facebook Ads, Instagram Marketing & Co-work and help to give you a competitive advantage through successful campaigns.
Effective audience advertising: which users should you target?

Attention catchers & click incentives: Ads that stand out from the crowd.

It has individualized and innovative: campaigns that are individually tailored to your target group.
Dynamic Ads On Facebook
Dynamic product ads are aimed at visitors to your website. For example, if a Facebook user has viewed products on your homepage without buying them, they will be displayed to him the next time he logs in. Dynamic product ads thus build on a specific interest in your range of services and achieve correspondingly higher click and conversion rates than advertising aimed at new customers. While the advertising text is written independently, the titles, images and prices of the items on offer are automatically taken from your Google Shopping feed.
What Are Dynamic Ads & How Do They Work?
Compared to many other advertising formats, dynamic ads are still very young. Nevertheless, this campaign has proven to be the most effective revenue generator of all Facebook advertising formats, especially for e-commerce companies. This is not only because Facebook deliberately prefers advertising formats such as the content on the social network itself (e.g.' post boosts'), but also because of the unique properties of the advertising format.
Dynamic Ads can probably best be compared to Google Shopping. Like Shopping campaigns based on a product feed shared to Facebook. Your product ads will only be shown to people who have already been to your shop, viewed the relevant items and have thus already shown an interest in your products, your shop or your brand. This relevance also makes dynamic ads so effective.
All your products are on the largest social network in the world. Facebook Dynamic Ads are one of the most effective ad formats in online marketing. We help you to be there.
Technical requirements: Tracking codes, data feeds & Co: We have the perspective.

Product and campaign optimization: We optimize product data and bids every day – this is how we get the most out of your campaigns.

Transparent reporting: With our usual transparent monthly reports, you know precisely how successful your ads have been.
Branding: Become A Brand!
How Many Of Your Visitors Do You Pay Money For?
Paid marketing channels bring you direct sales. Think long-term and increase your brand awareness with us – this will make you less dependent on Google AdWords & Co.
Who cares: We find your target group and address them.

Creative and tailor-made: together with you, we develop campaigns that work.

Find the proper channels: We use Facebook, Instagram, Twitter, XING or LinkedIn for you – but only if it makes sense.
Remarketing: Win Visitors Back!
You Always Meet Twice
Remarketing or retargeting is the technique of actively promoting visitors to your website after they have left the site. Due to this natural pre-selection of the target group, this technology impresses with excellent success values.
Interpret goals correctly: Apply to former visitors to match the action you have taken on the website.

Lookalike Audiences: Open up new target groups, for example, on Facebook, by selecting demographic and psychological characteristics of previous customers.

Product and Banner Remarketing: Remind your users of specific products or services they viewed but didn't use.
Generating Interactions: Be Engaging!
Communication Is Not A One-Way Street
The viral effect of social networks is determined by the level of engagement with your posts. We help you get your message across to the right people on the right platform at the right time.
High interaction rates: create posts with us that trigger reaction.

Customer Relationship Management (CRM): Stay in customers' minds through likes, posts and shares.

Viral Distribution: Achieve a more significant impact through the organic distribution of your posts on social media.
Also Read: