Teamwork Project: The Work Management Software Suite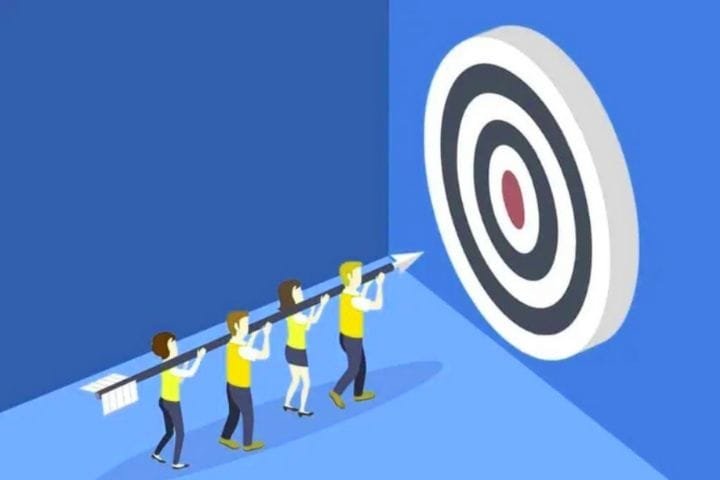 Managing a project can be very complex. This is why it is essential to use appropriate software so that different aspects like tasks, resources, or deadlines can be optimized and run smoothly.
This article will discuss the features, advantages, and disadvantages of Teamwork, a work and project management software suite that is still little known but which deserves its attention.
Presentation Of Teamwork
Teamwork is a work and project management software suite. Although it can be compared to other project management software, it stands out for its reasonably advanced collaborative aspect. It is, therefore, both a solution for projects, tasks, and files in one software. It can be supplemented by technical support software, a Chat, documentation management software, and a CRM.
Above all, Teamwork is considered a collaborative working tool since this aspect is essential in the software approach. Also, there are other valuable features such as time management, the Gantt chart, permission levels, and even the creation of customer invoices. Teamwork is also integrated with many third-party applications such as Google Drive, Dropbox, Slack, or Hubspot.
Features
Once you have signed up for the teamwork project, you can start adding projects, tasks and inviting team members to work on specific projects. The navigation is intuitive if you have a simple project but a bit confusing for some people who don't like having a lot of lists. As you create projects and add details, you will see that your dashboard will fill up with various information, like charts and tasks.
The main feature I like about Teamwork is its time tracking and billing feature. The time tracking feature can help you launch the Timer app when you start to work. But if you don't get used to this function or sometimes forget to do it, you can manually add the number of hours or minutes. And for the invoicing process, Teamwork Projects has spending and invoicing tools that help you invoice your client by simply including the name, date, description, time, and associated expenses to generate an invoice automatically.
Teamwork Project
If you are already used to other project management tools or MS Project, you will find Teamwork Project easy to use. One of the great things that Teamwork Project has to offer is the interactive Gantt chart and Kanban board to manage your work. Some people may be comfortable with Gantt charts, while others prefer to view the task in Kanban style (as with Trello and its alternatives ). For me, the possibility of having a choice for the interface is already a good thing.
Regarding Kanban-style, you can write the card or column however you want, although often people use them to track work through a workflow, such as Do / Unassign, Do / In Progress, Pending. 'approval, and Done.
Teamwork Projects has another cool feature called Triggers. Triggers are automation that you can create so that when someone moves a Kanban-style task card to a particular column, a specific action is automatically triggered. For example, you can create a Trigger so that each time a task card arrives in the "Pending Approval" column, the group manager and anyone following the task will receive a notification that the work is ready to be approved.
Today, the collaboration function on project management tools is almost essential. Teamwork also offers collaboration features like Chat, but this feature is sold separately and costs 290 per user per month. Furthermore, in terms of collaboration, Teamwork also offers Teamwork CRM to divide leads and opportunities into separate pipelines for more visibility and control. Like Teamwork Chat, this CRM feature is also sold separately from Teamwork Project and costs 594 per user per month.
Teamwork Rates
If you are interested in the functionality of Teamwork, there is a free plan that includes some simple features you might need to start any project; you can constantly update your plan anytime if you want to add users or significantly add more than two projects on the platform.
Teamwork Project also offers a 30 day free trial period which is very useful if you want to try out all the software features.
Advantages
After trying TeamWork for 30 days, I can conclude several things regarding the features offered. Teamwork Project can help you if you are managing multiple projects at the same time.
The time tracking feature is particularly useful for managing a team and showing your clients more detailed reports (if notably you are billed by the hour). Likewise, the "milestone" feature makes it possible to check each project's overall picture and see the essential steps that must be carried out to complete the project.
Teamwork Project is available on any device with a browser. This software is entirely cloud-based, allowing you and your team to access it anywhere you have an internet connection.
Finally, the teamwork project makes it possible to present the tasks with a Gantt chart or a Kanban board. The possibility of having options is something nice.
Disadvantages
One of the things that I'm not a big fan of is that if you don't set up Teamwork correctly, you will receive a lot of email notifications which makes it seem like you are being spammed all the time.
Finally, if you are already used to project management tools, Teamwork Project is relatively easy to use and user-friendly. However, the interface is not somewhat as smooth as it could be. It is possible to improve the UI / UX aspect of the tools.
In Summary
Overall, Teamwork is a project management tool that can adapt to any project due to its flexibility. I recommend this tool if your company has enough projects to manage at the same time. Teamwork Project could be a solution for you and your team if you are looking for other project management tools that offer more than Trello and want to avoid using MS Project or Basecamp.
It is a great project management tool. You will learn how to use it fairly quickly, the dashboards are very intuitive, and the user experience is overall good. It is an excellent tool for running marketing agencies or for professionals who want to organize their projects.
Teamwork Project is a mid-level tool; it is not as robust as and much more comprehensive than Basecamp or other similar devices. But, if you are looking for complete project management software for your growing small business, you can try Teamwork Project for 30 days.
Also Read: Advantages Of Agility And Tips For Making The Switch