The Best Smartphones With A Dual SIM Slot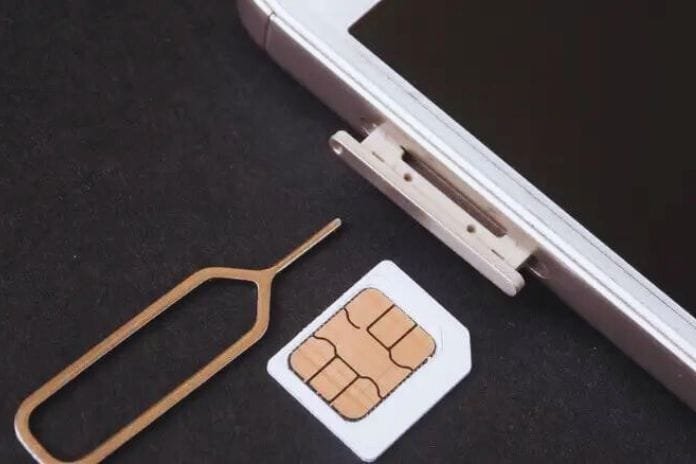 Nowadays, more and more smartphone users appreciate dual SIM devices because of their convenience. No need to have two phones for personal and professional communications. To help you choose better, here are the best dual SIM smartphone models in 2023.
Samsung Galaxy S23
This smartphone was launched recently (February 1, 2023 ) during the Galaxy Unpacked event. Succeeding the S22 model, the Galaxy S23 has a Dynamic AMOLED screen of 6.1 " FHD + (2340 × 1080 pixels) with a refresh rate reaching 120 Hz. In addition, this screen is HDR10 + compatible. In short, with the S23, users enjoy an optimal viewing experience.
On the performance side, this model has a Snapdragon 8 Gen 2 processor (an Octa-core CPU) associated with 8 GB RAM. This ensures smooth use of the device even if it runs many applications. The user can benefit from a significant storage capacity of 128 GB or 256 GB to store his data. Regarding the photo sensors, the Galaxy S23 has 4:
Those who particularly like selfies are entitled to a 12-megapixel sensor

There is also a 12 Megapixel Ultra wide angle

A wide angle of 50 Megapixels

A 10-megapixel telephoto lens
And to make it all work, the Galaxy S23 packs a 3900 mAh battery compatible with fast charging technology. After charging for 30 minutes, the battery recovers 50% of its capacity.
OPPO Find X5 Pro
Another high-end smartphone with a dual SIM slot is the Oppo Find X5 Pro. And the least we can say is that it has a lot of assets. First, this model can boast a superb 6.7" WQHD+ Amoled LTPS screen. It is refreshed at 120 Hz. Watching films, series, or playing video games is a real treat for the eyes.
The Oppo Find X5 is a powerful device. It is powered by a Snapdragon 8 Gen1 processor and combined with 12 GB RAM. Its storage capacity reaches 256 GB. Competition. Same thing with the photos. Thanks to its 3 sensors, the X5 has enough to satisfy demanding users. The latter has a wide angle of 50 Mpx, an ultra-wide angle of 50 Mpx, and a telephoto lens of 13 Mpx.
Regarding autonomy, this smartphone can count on a 5000 mAh battery for long-term use. If you are in a hurry, be aware that the Phone only needs about 40 mins of charging to get it to 100%. A small feat made possible thanks to SuperVOOC technology.
OnePlus 11
With one of the most elegant designs, this smartphone is the worthy successor to its elder: the OnePlus 10 Pro. It offers a 6.7 " AMOLED LTPS FHD + screen (3216 x 1440 pixels) with a refresh rate of up to 120 Hz and a brightness of 800 nits. No matter the external conditions, you always enjoy a better viewing experience.
The OnePlus 11 features a Snapdragon 8 Gen 2 processor and 12 GB or 16 GB RAM. Showing great responsiveness, the device is more than satisfactory regarding multitasking. On the photographic side, this model suggests a triple camera which consists of a 50 Mpx main sensor from Sony, a 48 Mpx ultra-wide angle, and a 32 Mpx telephoto lens.
Like the Oppo Find X5, the OnePlus 11 opts for a 5000 mAh battery. The latter allows fast charging at 100 W. Twenty minutes are enough for the battery to be fully recharged. It's super fast. This is a considerable advantage for professionals as they do not have to wait hours before using their phones again.
Xiaomi 12T Pro
Possessing undeniable qualities, the 12T Pro is in this list of best smartphones with dual SIM. Its first asset is undoubtedly its AMOLED screen of 6.67 " (2712 x 1220 pixels). The user can choose a refresh rate between 60 Hz and 120 Hz but must do so manually. Among the T versions developed by Xiaomi, the 12 T Pro stands out for its performance.
It has a Snapdragon 8+ Gen 1 processor associated with 8 GB RAM. For this purpose, the device does not flinch when running more complex apps or tasks. Aside from its power, the other seductive asset of the 12 T Pro lies in its cameras. At the front, this smartphone displays a front module of 20 Megapixels.
On the back, we especially note the presence of a main module of 200 Megapixels. This is accompanied by an ultra-wide angle 8-megapixel module. In terms of autonomy, the device can hold without problem for more than 16 hours thanks to a powerful battery of 5000 mAh. Fast charging fully charges the battery in just 26 minutes. Note that the 12 T Pro runs on Android 12.
Nothing Phone (1)
Launched in July 2022, Nothing's Phone is already playing in the big leagues. It reveals a 6.55 " OLED screen that defines 2400 x 1080 pixels. This screen is refreshed at 120 Hz and offers a decent viewing experience. This mid-range model is powered by a Snapdragon 778G+ processor, supported by 8 GB or 12 GB RAM. That is good news for gamers. The processor in question is equipped with an Adreno 642L GPU, which boosts the execution of mobile games.
As for the photos, the Phone (1) goes to the essentials with two sensors, including a main sensor displaying 50 Megapixels and an ultra-wide angle of 50 Megapixels. By offering only 2 sensors, this smartphone stands out from most devices on the market. Including a 4500 mAh battery, the Phone can be used for an entire day without charging. It suggests an autonomy of about 15 hours. Unlike other mid-range competitor models, the Phone benefits from wireless charging.
Realme 9 Pro+ 5G
Although it is not a high-end model, the Realme 9 Pro+5G deserves attention. Its 6.43" Super AMOLED screen (1080 x 2400 pixels) provides quality images. Under the hood is a MediaTek Dimensity 920 processor and 8 GB of RAM. This is enough to ensure smooth device use, regardless of the task. However, the Realme 9 Pro+5G shows its limits when it comes to resource-intensive games. On the other hand, in terms of photography, it is clear that this smartphone is quite efficient. It includes:
50-megapixel wide angle

8-megapixel ultra-wide angle

a 2-megapixel depth sensor
Finally, for your selfies, this Phone houses a 16 Megapixel module.
As for autonomy, the Realme 9 Pro+5G can last more than 17 hours due to its 4500 mAh battery. In other words, you are quiet all day. For information, the battery charging time is about 40 minutes.
Points To Consider
Dual Active Or Dual Passive SIM Card
Dual passive and dual active are the two types of dual SIM phones to consider. Let's see how they differ from each other: Dual passive: This method of using dual SIM technology needs to be revised. It indicates that only one SIM card can be used simultaneously. The additional SIM card must be activated manually through the Phone's internal settings if you want to use it.
Fortunately, many dual SIM cell phones available today do not use this method of dual SIM technology. Dual Active: Both SIMs will continue operational simultaneously with this approach to dual SIM technology. You can receive voice calls and text messages from either SIM card without manually changing settings. This method, however, tends to drain your Phone's battery much faster.
Battery Life
Since dual SIM phones usually require two transceivers to be active at all times, battery life could be much less than you expect when using your Phone. This is why choosing a device with a long battery life is crucial. The unit of measurement for phone batteries is milliampere-hours, or mAh. Your battery will last longer if the mAh is higher. But many things can impact the battery.
Your battery may drain faster than devices with this capability if you don't have a powerful and efficient processor. Besides, battery life will be less if you constantly keep your Phone's screen brightness at its highest level. Consider these things when thinking about battery life.
Performance
You will still need a dual SIM phone that can perform reliably throughout the day, just like other smartphones. This performance results from the interaction between processor capacity, user interfaces, and network speeds. Look for phones with modern, powerful chips and simple user interfaces to get the best performance.
Sustainability
Another crucial factor to consider before purchasing is your multi-SIM Phone's general build and durability. It would help to buy a phone that feels good in your hand and looks good. Most modern smartphones are larger than ever, which is wonderful for heavy users but makes them more likely to fall out of your hands. This is why buying a phone with a high level of durability is essential, which often translates into water resistance and drop protection. Look for durable screens made of materials like Corning's Gorilla Glass and IP ratings (often IP68).
Camera
Regarding resolution and mobility, dual-SIM smartphones are beginning to overtake digital cameras quickly. You must buy a phone with a good camera if you like capturing photos and movies while traveling. Most smartphones have multiple lenses, each with a unique function, megapixel resolution, and even the ability to capture jaw-dropping 4K video.
Read Also: Android Update: How To Check The Security Of Your Device