The Business Management Model With 5G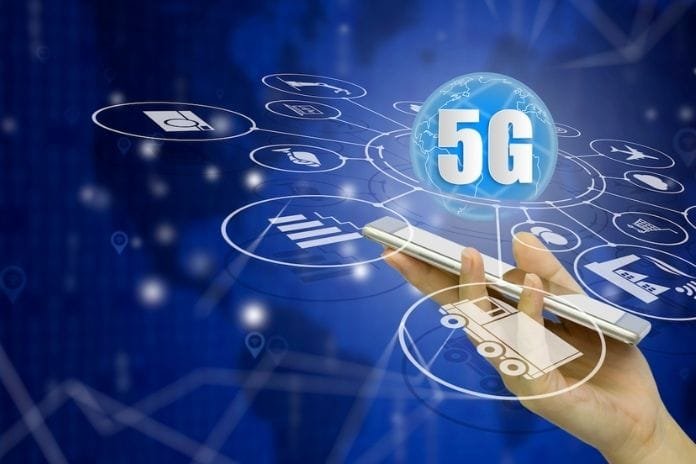 What you read here in the title is the purest truth: 5G will revolutionize the management model of companies worldwide.
Do you know that famous image representing the evolution of the human species? If we could describe the development of connectivity, this new generation would be at the cutting edge, showing what is most current and consistent with our current needs.
5G promises to reduce latency, offer the stability that companies seek for their online systems, and foster the Internet of Things (IoT).
The latter, it is worth remembering, is capable of expanding the connection between devices, allowing automation and large-scale data collection. And we bet you've heard about the importance of these two concepts to digitize business, right?
Anyway, all these characteristics I mention here have an enormous capacity to boost varied ventures. After all, faster connections favor aspects related to performance, mobility, and reliability, which are of interest to all types of organizations.
5G Will Change Everything, Especially Business Management
In particular, we see 5G as a structural pillar of digitalization in Brazil. And much of this vision comes from the possibilities that the faster connection will offer to the day to day of business and people.
After all, if we consider that access to the internet is the basis for almost all current technology, it is only natural that the benefits of the faster network also extend to the devices connected to it. In practice, what we mean is that when we have this type of resource at hand, we can offer increasingly richer experiences to our customers.
Augmented Reality (AR) and Virtual Reality (VR) are two examples – it is no wonder that we have witnessed many practical applications during the current crisis, especially in retail. 5G will have a positive impact on businesses across industries and sizes. We will witness an evolution that will favor all the ends of the chain. Think about it: with the increase in online shopping, those who offer a more attractive environment for consumption will stand out. And that is something that will last.
100% Connected Operations
Another area that will benefit dramatically is mission-critical. After all, since it is mandatory for some sectors to have a quality and flawless connection, 5G can offer the ideal alternative in terms of stability and mobility.
In practice, industrial operations that use robots and machines 24 hours a day, for example, will be able to rely on the new technology. The same is true in hospitals, data centers, and banks, requiring full system availability.
This kind of business relies on something we call connectivity redundancy. Several connections work together to reduce the risk of network failure. Finally, we need to talk about it again: the IoT. With 5G, we will see a massive integration of sensors and gadgets, favoring the daily life of industries, property security companies, smart cities, and many other businesses and aspects.
It's another level. This evolution in the mobile internet assures us of high speed and wireless access. It is worth mentioning a novelty on which we will be increasingly dependent.
And What Changes In Practice?
We've done a lot with the connectivity services available today. But, as the famous illustration that I quoted at the beginning represents, evolution is necessary and must not stop. We think that 5G will drive new market demands and, consequently, increase even the demand levels of deliveries.
WE made a brief list of gains in different areas to facilitate an understanding of how technology is beneficial for business management:
Retail with 5G: augmented reality (AR) and virtual reality (VR);

Mobility with 5G: intelligent and autonomous vehicles, enabling the transport of people, cargo, and others, without the need for a driver;

Health with 5G: higher quality imaging diagnostics, distance therapies (AR and VR), surgeries performed remotely, smart hospitals with synchronized solutions to become interactive and predictive for patients;

Financial with 5G: remote assistance, improvements in the infrastructure of bank branches, more excellent protection for means of payment;

Smart cities with 5G: sectors focused on reducing energy consumption, mobility management, safety, health, city management from an integrated view;

Mining with 5G: autonomous trucks and drills, plus more accurate sensors and monitoring devices;

Ports and airports with 5G: supervision of critical security areas with access control, security cameras, forklifts, and semi-autonomous vehicles;

Advanced manufacturing with 5G: production lines with AGVs ( Autonomous Guided Vehicles ), automated mechanical arms, and robots to supervise parts and pieces;

Advanced logistics with 5G: AGVs carrying out the collection, selection, and dispatch of large volumes of goods in warehouses.