The Right Social Media Strategy For Your Business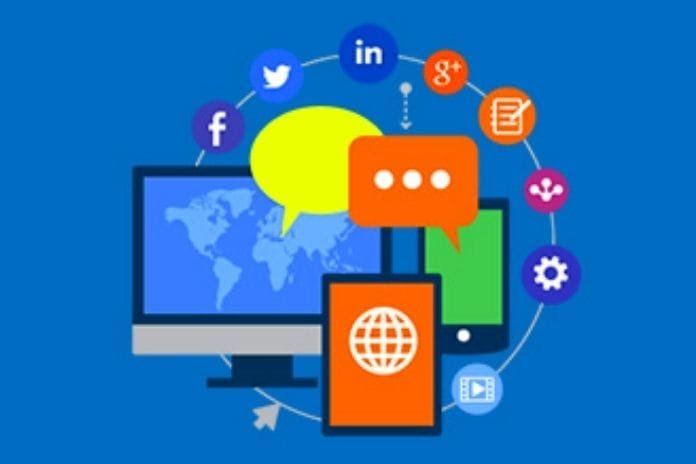 Many smaller companies or sole proprietors hesitate to use social networks for their business. The self-employed and employees of smaller companies, in particular, suffer from a chronic lack of time and cannot imagine how they should also use the various social media appearances.
Some also feel under pressure because they know that they should be visible with their company on social media and cannot do so. Some also think they don't know their way around well enough and don't even start. Or they just get started and are a bit disappointed when they fail. There's nothing inherently wrong with just doing things and trying things out. However, if you don't dare, your company's visibility won't improve.
Who Is Your Target Audience?
Identify your audiences and think about what new audiences you could target. The more precisely you determine your target groups, the better you select the appropriate networks. Don't just define target groups based on socio-demographic characteristics such as age, gender, place of residence, etc. It is much more essential to use the so-called buyer persona defined. These are fictitious people whose description goes far beyond the definition of the target group. It's about finding out people's interests, goals, desires and expectations. Personas are therefore typical customers with their behavior patterns and challenges. The more intensively you deal with the target groups, the easier it will be for you to address your customers correctly and find content for the social networks.
Because one thing is essential: the target groups determine the content! When you are clear about who you are writing for, it will be much easier for you to develop ideas for your content.
Which Social Media Network Is Suitable For You?
Choose the right social media platform according to the goals and target groups. Where can you best communicate with your target groups? Don't just think about Facebook.
In recent years, it has become increasingly tricky on Facebook to be seen without ads with your posts on the fan page. This lack of reach is very frustrating for many, and not everyone has a significant ad budget. Since Facebook changed the algorithm some time ago, posts from friends and groups are displayed preferentially; it has become questionable whether a fan page is still attractive. For me, however, a presence on Facebook is part of a well-rounded social media strategy. Perhaps you can also discuss with your target group in a group that you have set up. At the same time, you strengthen your expert status.
What Is The Added Value Of Your Social Media Profile?
What is the fan page's added value or the company's presence in the social networks, and why should people follow you? It's worth it if you give this some thought. Publishing press releases or pictures of the last company party is not an added value. The latter may pass as "authentic," but only if you provide beneficial information otherwise. Authenticity is a massive topic in social networks. Of course, coming across as authentic does not mean that you make a live video on Facebook in a jogging suit (unless it fits ;)). It means being credible, not copying others, and consistently creating good content. You can also show your personality on social networks, but there is a difference between personal and private statements. In my opinion, the latter has no place in company profiles.
There are many ways you can add value: valuable tips, how, updates, guides, information about new blog articles, support, curated content, etc. Simply posting that doesn't add value will keep you going for a long time, not advance the view.
What Content Will You Provide?
Think about content that is relevant to your audience. What can you tell? Do you have good visuals? Incidentally, many social media newcomers think they should not post any third-party content on their fan page/profile because it supports the "competition." How antisocial! There are two things at stake here: firstly, it's called "social media" because you exchange ideas with your customers/prospects and your colleagues/competitors. Second, you curate content for your fans. The experts call this "sharing is caring." It's give and take. If someone posts something interesting that's also relevant to your fans, then that's great. And maybe you have a position that will also be shared by others and increase your reach in this way. If you have a blog, all the better. Because you can use small bits of information from the blog articles very well for contributions in the social networks.