The Security Of Connected Objects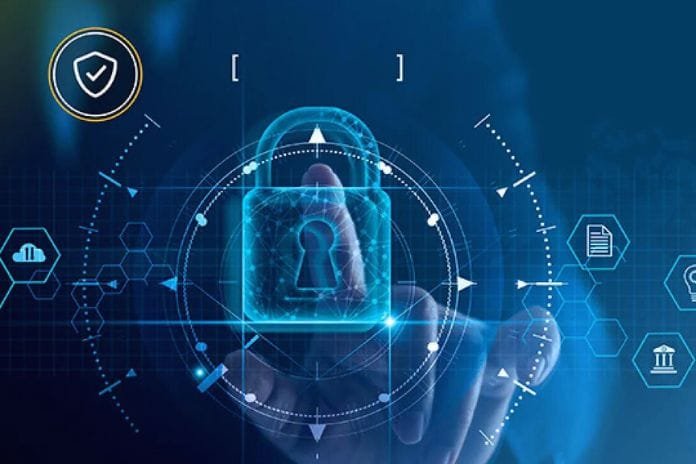 A connected object (Internet of Things or IoT in English) is an electronic device connected directly or indirectly to the Internet; that is, it can send or receive information. Speakers, watches, bulbs, thermostats, televisions, refrigerators, toys for adults or children, cameras, alarms, "baby monitors," etc Connected objects are now increasingly part of our digital lives, both personal and professional, in many areas such as home automation, sports, games or health.
Like any communicating computer equipment, these objects may, however, present vulnerabilities that can lead to certain risks, such as their hacking or the theft of the personal information they contain, especially since they are often insufficiently secure. They can therefore represent the weak link in your digital environment. Here are 10 best practices for using your connected objects in security best.
Before Purchasing, Find Out About The Connected Object
Please find out about the characteristics of the object, its operation, its interactions with other electronic devices, or the data collected during its use. Also, verify that the object has no known security vulnerabilities, which, if used, could allow the object to be taken over or breach your digital environment and data. To do this, get information from specialized websites, and consult the manufacturer's website and consumer reviews, which can provide valuable information.
Change The Default Passwords Of Your Connected Objects
Passwords, PIN codes, etc., generated by default by manufacturers are generally too weak: too few characters used, easy to guess or publicly known, they do not provide sufficient security. Therefore, it is essential to change the default password on first use and use a sufficiently long and complex password to secure your connected object. This advice is also applicable to all the devices in your digital network.
Update your connected objects and associated applications without delay. Perform security updates for your connected objects and the associated applications as soon as they are available to prevent cybercriminals from using security vulnerabilities to take control of the object or steal sensitive personal information from you. Configure your wearable to download and install updates automatically.
Protect Your Personal Information
To protect your digital identity and if your connected object requires creating an online account:
Protect it with a password different from your other accounts.

Communicate only the minimum necessary information (random date of birth, approximate age, etc.).

Most often, use pseudonyms instead of your first and last names.

Create a specific email address for your connected objects to avoid having your main address polluted by unwanted messages.
Check The Security Settings Of Your Connected Objects And Their Applications
Check that the object does not allow other people to connect to it by ensuring that the connection with another device ( mobile phone, tablet, computer, etc.) or on the Internet can only be made through an access button on the object or by using a password. In addition, deactivate features such as data sharing on social networks, for example, if you do not use or do not need it, to reduce the risk of hacking and uncontrolled data leakage.
Systematically Turn Off Your Connected Objects When You Are Not Using Them
When your connected objects are not or no longer in use, remember to turn them off or disconnect them to reduce the risk of hacking, data theft, or malicious intrusion.
Update The Devices Connected To Your Connected Objects
If your connected objects are associated with other devices ( mobile phone, tablet, computer, etc.), update them immediately to prevent cybercriminals from accessing these devices using a security breach and thus reaching your connected objects. Don't forget to update your Internet "box" by restarting it regularly because it is generally through this that your objects connect to the Internet.
Secure your WiFi connectionIf your connected objects send or receive information through your WiFi connection. It is essential to secure it to reduce the risk of hacking and remote control of your objects. To do this, use a strong password and check that your connection uses "WPA2" encryption, today's most secure WiFi encryption method.
Limit The Access Of Your Connected Objects To Other Electronic Or Computer Devices
To restrict the gamble of hacking, approve the affiliation (or "matching") of your associated objects to the main gadgets essential for the functionalities you want. For instance, your kid's associated doll doesn't be guaranteed to have to speak with your associated fridge. It is likewise prescribed to utilize its associated objects on a different organization (virtual confidential organization or VLAN) from the other IT hardware in your current circumstance.
Delete Your Data And Reset Your Item When You No Longer Use It
Assume you should leave behind your associated object (deal, breakdown, and so on) to forestall admittance to your data. That might contain, eradicate your information on the associated object and erase the internet-based record to which it tends to be related. Assuming the item is related to your different web-based accounts, which are similar to your online entertainment accounts, eliminate that affiliation. Moreover, reset the item to its default settings (plant setup) if conceivable to diminish the gamble of admittance to individual information that it might contain, like your secret WiFi key, for instance.
Read Also: Synology NAS: How To Best Adjust Security Settings