What Are The Advantages Of Digital Transformation?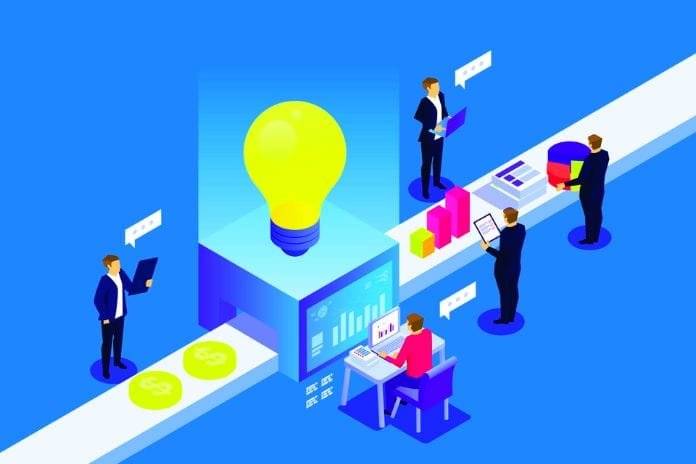 If your company is still in its infancy in digital transformation, it is undoubtedly failing to reap the benefits of well-targeted use of technology.
This is because, when well used and disseminated, the concept positively impacts all areas of the organization. At this point, the change must take place in a structured way. Engineering, for example, seeks to align its customers with the digital age based on four pillars:
customer-centric: puts the customer at the center of all business decisions, valuing the individualized experience and the use of technology;

intelligent: uses artificial intelligence and data-driven to optimize processes;

agile : prioritizes agile methods;

Platforms oriented: seeks new forms of revenue through the digital ecosystem.
This set of measures helps to digitize your operational process, increase your efficiency and productivity, build a valuable relationship with the customer from different channels, and bring the possibility of expanding and scaling your business.
Increases Task Efficiency
The lack of adequate technology can make employees take much longer to perform their activities, in addition to the result is lacking in terms of quality. Outdated solutions can also cause bottlenecks in the workflow and, consequently, compromise the efficiency of the processes and the company's results.
In this scenario, digital transformation replaces manual tasks, making them much more agile and accurate, and ensures the control of actions to reduce errors and friction in the production area considerably.
Improve Customer Satisfaction
Maintaining a good relationship with the customer is essential for the success of any business. And that's precisely what technology provides, as it offers a series of mechanisms that improve the consumer experience.
For example, from systems equipped with artificial intelligence, it is possible to collect a vast amount of data about customers and transform them into information that guides service and communication strategies with the target audience.
Simplifies Processes
Implementing new technologies contributes to the interconnection of systems, making them work collaboratively and expanding the company's automation capacity.
With this type of solution, you build an advanced, efficient and simplified work environment, where processes run faster and naturally. This opens space and time for applying tests, validation, and continuous improvement of your products and services.
Brings Competitive Advantage
Those who don't invest in technology don't grow. Companies that have stopped in time and resist modernization struggle day after day to stay on their feet and almost always lose this battle to organizations that have taken the lead and embraced digitalization.
Therefore, it is undeniable that innovation enables the company to differentiate itself from the competition, as it guarantees agile, excellent services, and customer loyalty. This results in sustainable growth and exponentiation of your profits.
Digital transformation is no longer a trend but a reality that businesses need to adapt to continue to exist. With the right technologies, you can find opportunities to compete smartly and optimally.
Now that you know the pillars of digital transformation, you can start planning your migration journey. At this stage, it is essential to have a specialized consultancy. We provide mechanisms to digitize operational processes, customize the customer experience and adopt business models based on ecosystems and digital platforms.
What Are The Challenges Of Digital Transformation?
Companies that want to stand out in the market must deploy new technology-influenced business models. But before making any changes, it is advisable to seek a consultancy in digital transformation. This has already become a necessity to be present in the future, and it is not at all simple.
The first and most difficult challenge is understanding that a digital transformation plan is essential for the company's survival. Many have already reached this awareness. However, there is still much to learn and do. In addition, there are other difficulties, such as making the company's culture change feasible; the adoption of new technology and methodologies; and a healthy transformation plan without affecting business as usual (business as usual).
Also Read: The Impacts Of Digital Transformation On Companies