What Are The Main Marketing Terms?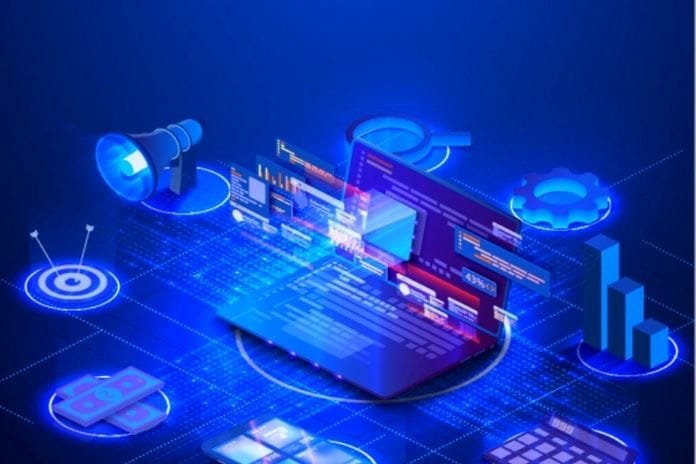 The concept of digital marketing is much more comprehensive and subjective than it seems, especially when it comes to specific and essential digital marketing terms for you to understand what this concept means.
Many questions surrounding how digital marketing works are asked by people running a business. That's why we've separated unique content for you to understand everything about the main terms of digital marketing, what this concept is and why it's so important to understand its different fronts.
What Is Digital Marketing?
Digital Marketing is nothing more than promoting products or services through digital media. It is one of the primary forms of direct communication between the company and the public, being personalized and at the right time. Considered the father of marketing, Philip Kotler says that marketing is "the social process through which people and groups satisfy wants and needs by creating, offering, and freely trading products and services of value with others."
The public today is predominantly in the online world. Online shopping is a reality, and it was necessary to adapt marketing to this medium. The term is used to sum up, all your marketing efforts in the virtual environment. Using digital channels such as blogs, websites, search engines, social media, email, and others, companies try to bring about the solution to problems and fulfill the wishes of customers and potential customers.
In short, digital marketing is one of the best means available to calculate the return on each investment, as each of the digital marketing terms can define specific metrics more clearly and straightforwardly to measure. Knowing what is working and what is no longer working becomes more accessible.
Why Understand Digital Marketing Terms?
Understanding the terms of digital marketing opens the door to many opportunities and advantages for your company. Knowing how each of the terms of digital marketing works is essential to execute the processes in the best way, defining what goals you want to achieve for your company. Check out some crucial points in understanding the terms of digital marketing:
Interactivity with customers and potential customers;

Data analysis and measurement for continuous improvement;

More opportunities for companies (reach);

Targeting (correct target audience).
Top 10 Digital Marketing Terms You Need To Know
Person
Digital marketing works with the concept of personas, semi-fictional profiles inspired by your real consumers, who represent your ideal buyer. This method is one of the main terms of digital marketing and is great for creating more targeted and targeted actions for the right people, saving time and money.
Lead
Leads are business opportunities. Through an Inbound Marketing strategy, they are the contacts who leave their crucial information so that you can define who your potential buyers are and fill them with specific and relevant information until they want to make the purchase.
Sales Funnel
The Sales Funnel, which also takes the name of the Consumer Journey, is the phases that a person goes through during the buying process, from understanding a problem to the possibility of purchase and the final decision.
CRM
CRM (Customer Relationship Management) is the software responsible for effectively managing a company's relationship with its potential and current customers. Its main features are customer registration, registration of your information, preferences and last contacts made with your company, and control of follow-ups.
Landing Page
Landing Pages are lead capture pages; they aim at 100% conversions. The idea is that you provide valuable content or material on these pages and, in return, the most interested visitors provide their contact information, thus becoming leads.
SEO
SEO (Search Engine Optimization) or optimization for search engines are actions that help improve the ranking potential of your pages and SERPs content, allowing you to fulfill the main prerequisites required by search engines.
CMS
Following our list of digital marketing terms, the CMS (Content Management System or Content Management System) is a tool that allows the production, editing, and publication of content in the online environment, without needing technical knowledge in programming. Creating websites, blogs, and other portals has never been easier with CMS.
CTA
The Call to Action is a button or call that directs the action that your users should take when visiting a page, continuing the sales funnel.
CRO
Conversion Rate Optimization or Conversion Rate Optimization is a set of techniques that focus on increasing the conversion rates of a page. The CRO is paramount for digital marketers.
API
This tool is used to create an interaction between systems. For a better understanding, let's look at an example: the RD Station automation tool, very present in the routine of digital marketers, can be integrated with websites and other software through the API.
Also Read: Artificial Intelligence In Digital Marketing