What Is A CRM, And How Does It Optimize Customers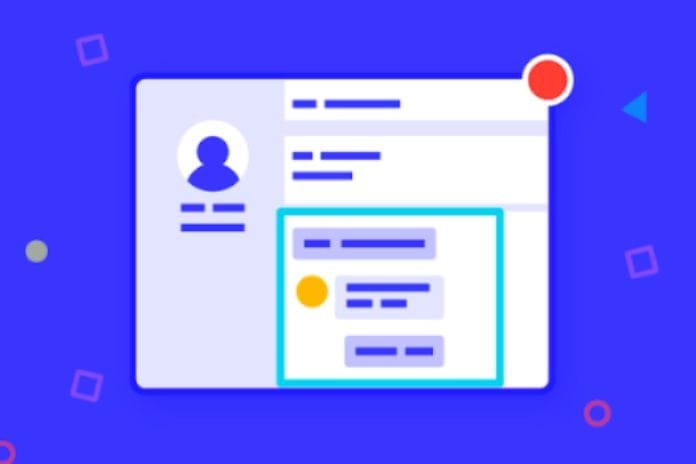 If you've come this far, it's probably because you've heard about CRM and now want to know more about the concept and how it contributes to a better customer experience. Did we get it right?
It is one of the most powerful tools today for customer loyalty and, therefore, a fundamental piece for optimizing results. To give you an idea, according to data from HubSpot, when a company engages a customer through CRM, the chances that they will buy more increase by 20% to 40%.
In addition, 70% of consumers with a positive experience with a brand provided by the solution refer to their acquaintances. In other words, not counting this system currently can be synonymous with losing customers, sales, and profitability.
In this post, we will show you what Customer Relationship Management is really about and what it can do for business. Continue reading and learn more.
What Are The Main Advantages Of Using Customer Relationship Management?
Although each software has particularities, they bring several benefits in common to companies. See what your business can gain from its implementation.
Increased Productivity
Indeed, one of the main challenges for organizations is to create strategies to optimize productivity and eliminate bottlenecks that reduce the performance of teams.
Implementing a CRM helps in the performance mapping and the diagnosis of successes and failures of the sales process. Thus, managers analyze possible points for improvement based on factual data.
This promotes productivity gains as more efficient processes are created and customer information is centralized.
Decision-Making Made Easy
The limited view of the strategies and activities that a team needs to perform is an obstacle to decision-making. After all, if there is no clarity about the processes, how can you make the most appropriate decisions and achieve satisfactory results? Simply impossible.
The good news is that CRM provides this long-range view through centralizing information, which is available to all sectors at any time of the day.
In this way, it is possible, for example, to coordinate a marketing team while monitoring the sales team's actions with agility and transparency.
Increase In Sales
The sales department uses Customer Relationship Management to conduct the entire process from one place. That's because the systems often integrate with calendars, emails, and marketing automation software, so there's no wasted time switching between tools.
The result is a significant optimization. According to Indole Technologies, companies adopting a CRM reach a 65% increase in sales.
Focus On Customer Needs
It is essential to focus on customer needs to have good results and offer a positive shopping experience. With data centralized through Customer Relationship Management, this is precisely what happens. According to Software Advice, 74% of companies using CRM report improvements in their communications.
This happens, among other factors, because the marketing and sales teams know which stage of the journey each of the consumers is in to find the best business opportunities and, in this way, offer a personalized sale, meeting needs even before they arrive. be expressed.
Brand Strengthening
With increasingly fierce competition and highly demanding consumers, companies that want to succeed need to invest in brand positioning. That is, the way the market and customers see an organization.
The CRM provides, indirectly, the strengthening of brands. This is because, by monitoring the trajectory of consumers, it is possible to detect and resolve problems accurately and quickly. Consequently, there is a positive reflection on brand perceptions, which only tends to contribute to great results.
What Are The Main Types Of CRM?
When considering the implementation of a CRM, many managers are faced with different types and characteristics of the systems available in the market, which can bring even more doubts about the most accurate choice for each need.
Knowing the importance of understanding how each model works so that decisions are efficient, we list the four leading solutions in the market. Check out!
Operational
It is the most common type, as it has enormous potential for negotiations and sales teams. In this system, all contact history, sales funnels, leads, and where any active part of the processes will be carried out are recorded.
Among its advantages are quick service to existing and potential customers, keeping the front line of the commercial operation always well informed and prepared for unforeseen events.
Analytical
As the name suggests, Analytical CRM is responsible for analyzing the operation's scenarios, which includes information and graphs that outline customer profiles and help identify their primary needs. Thus, the marketing and sales sectors can apply strategies focused on consumers' reality and characteristics.
Usually, the tool has data storage and processing programs, which help in a panoramic and consistent view of each lead or customer interacting with the company.
Collaborative
This is the tool that integrates the teams, helping in the processes of each of them and, consequently, in the conquest and loyalty of customers. Its primary function is to involve all points of contact of the organization with the customer, such as email, telephone, chat, and social networks.
The aim is to propagate objective data by both Operational and Analytical CRM, which can be very useful for companies seeking a broader view of the market, integrating a more significant amount of information in the database.
Strategic
Strategic CRM can be defined as the most complete of all types, as it is determined by the combination of Operational and Analytical resources, complemented with team collaboration. It allows you to make better sales forecasts, issue essential reports for the analysis of current actions and future decisions, define segmentations, observe the quality of leads, optimize the productivity and performance of salespeople through more valuable contacts, and several other commercial approaches and strategies.