What Is A VPN, And What Is It For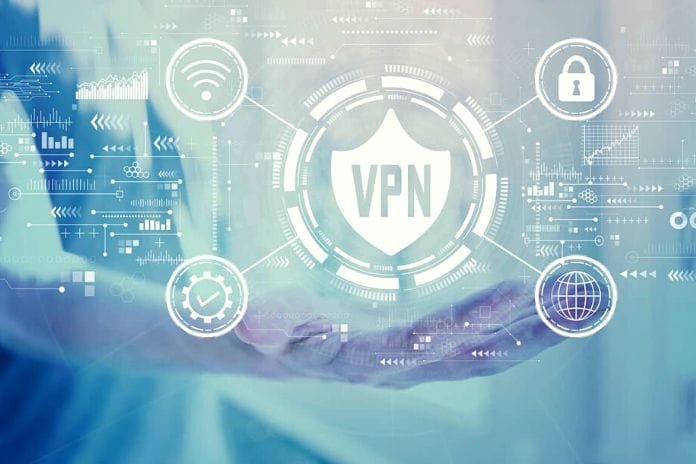 In an increasingly digitized era like ours, further influenced by the effects of the pandemic, the terms Dad and Smart working have now become part of our daily lexicon. The web was and has become an essential medium for our lives, providing, in record time, as much information as possible and accessible at any time of the day. As is well known, the privileges of owning a smartphone or a computer that supports an internet connection are many, but there are also, perhaps above all, risks.
This is why a VPN connection, nowadays, is one of the most effective means to be able to prevent and counter deceptions and telematic scams. The Virtual Private Network (VPN) – we have also talked about it – is a virtual private network that guarantees the privacy, anonymity, and security of user data through the creation of a reserved communication channel (VPN Tunnel) used primarily by companies, individuals and those who work in the public administration.
How A VPN Works
As mentioned above, the Internet is the network infrastructure typically used by VPNs due to its speed, convenience, and affordability, although it remains an insecure medium. For this reason, tunneling, authentication, and encryption (passwords of any virtual private network) are the preferred means by which online security and prevention measures can be applied. Tunneling is a mechanism that allows two remote entities to establish a logical connection across an IP network. Therefore, if a tunnel enables the passage of a vehicle from one end to another, in the same way, tunneling allows two devices, however distant and connected through many intermediate nodes, to become virtually adjacent, allowing communication. On the other hand, the identification process is a necessary step to authorize the recognition of a user.
This identification always takes place, regardless of the type of VPN used: whether the connection is made from the client PC to your company's server or from your laptop to other offices spread over multiple locations, the compilation of some specific data and only in possession of the user. Through identification, the client notifies the server of its presence, which, once authorized, allows communication between both entities to occur. Cryptography, on the other hand, is a technique designed to ensure and preserve the confidentiality of information. A digital algorithm transforms any readable data into an encoded and incomprehensible one for any unauthorized body.
An Encrypted Connection For Your Security
As already reiterated, in an era like today's in which any object, research, or information is "just a click away," there is undoubtedly the need for an encrypted connection for the security of users. This is the case, for example, of those who usually order and buy clothes, bags, or shoes online, a typical situation with a high-risk rate since the user must necessarily provide their identity (mobile number, address, etc.) and even their credit card details.
It is, therefore, in these situations that the encrypted connection comes into play, the primary purpose of which is not only the need to conceal the various data that are entered on a site but also that, in the communication between the server and the customer, of having to recognize the identity of one of the two parties so that the latter is not replaced during transmission. Therefore, terms such as SSL and TLS will not be unusual for virtual buyers, given that the protocols above guarantee and allow not only encrypted communication but also trading can be successful.
VPN Also Required For Mobile Devices
Smartphones are even handier and certainly even more popular than computers. The functions of the two devices above are almost identical, except for the pocket size and the convenience of using a mobile phone. Online shopping and research are just some activities that a typical smartphone can support. Still, the personal and sensitive data contained in it can run even more severe risks if it is reworked by third parties, such as hackers or fraudsters. Installing and owning a VPN on your smartphone would undoubtedly be one of the main precautions to take to preserve your personal and related data, regardless of whether you connect from home – with your private wifi network – or to a public network.
Owning and installing a VPN network on your mobile phone is a choice that mainly leads to three positive results. First of all, it allows users to browse the web privately. Secondly, it grants the possibility of being able to be safe from hacker attacks when connecting to a public network (be it that of a coffee shop, a study room, or a restaurant) and, finally, guarantees the possibility of circumventing the blocking of some content and information otherwise not usable. To proceed with the installation, regardless of your smartphone's operating system (IOS or Android), a speedy and hasty method would be to download an application from a VPN provider so that you can set and save your preferences.
To choose the correct application to download, a precaution could be, for example, that the provider does not keep any record, in an absolute way, of your activities carried out online. Another helpful tip would also be to prefer paid applications in your choice. An alternative to the application could be the manual installation of the VPN, which can be used through a specific platform or a VPN client. Among the recommended protocols is L2TP / IPSec, which can provide encrypted protection and be compatible with most devices, and is a straightforward system to install and use. Another helpful tool could be IKEv2, a fast, stable, and secure protocol, all aspects that undoubtedly make it an excellent alternative for mobile devices.
Also Read: Is Digitization The Same As Digital Transformation?