What To Do With Old Phones?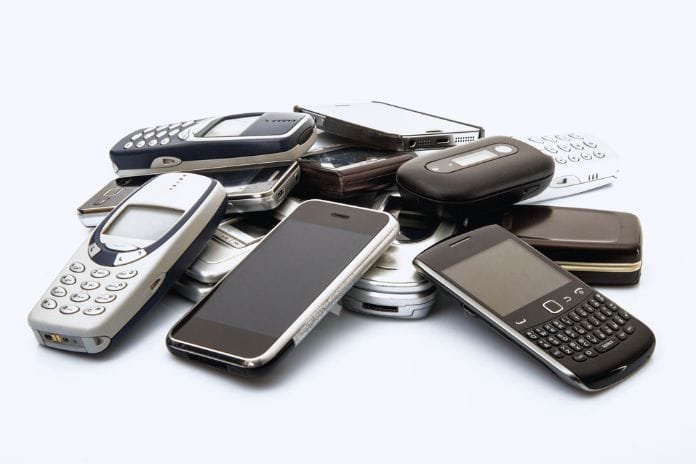 According to a study by ADEME, 88% of French people replace their mobile phone even though it works perfectly. These "old" devices generally land at the bottom of a drawer. However, there are other options. This article lets you know what you can do with your old phones.
Have You Considered Reselling?
Think your old phone is still usable? In that case, why not resell it and occasionally make some money? Once refurbished, the device will have a second life and delight another user. To do this, you have to go to specialized sites. Pay attention to the CGV (General Conditions of Sale). A word of advice: before reselling your phone, remember to delete all your data, as well as your photos, videos and contacts. You never know if the device will land in the hands of a dishonest individual. Also, be careful of some sites that promise to buy back your mobile at a high price.
Could You Give It To Your Operator?
Did you know that your telephone operator cannot refuse to return your phone, regardless of its condition? But don't expect to profit from it because, in most cases, it's more of a gift. However, some operators can give you a discount on purchasing your new Smartphone. The latter corresponds to the residual value of your old device.
Give It As A Gift To A Friend
What friend wouldn't be happy to receive a Smartphone for free that is still in very good condition and works without any problems? All he has to do is insert a SIM card to take full advantage of his new phone. This is a great way to please those around you.
The Recycling
Your device is in very bad condition, so reselling or offering it as a gift is no longer possible. There is only one solution: recycle it. You must drop off your phone at a collection point to do this. It can be a recycling center, supermarket or store. By doing so, you are helping preserve the environment because the materials recovered from your phone will be used to manufacture new smartphones. Through your action, you limit the waste of resources. If you opt for recycling, you can also contact agricultural colleges supporting this operation. Since 2016, some establishments have installed collectors dedicated to used telephones.
Give Your Phone To Charities
If you give your old Smartphone to an association, the best thing is to contact partners or subsidiaries of the Emmaüs group. The ecosystem is one of them. Regularly, the latter carries out solidarity collections from major cities. Do not hesitate to ask for information at the town hall. Note that devices that can no longer be repaired go through a de-pollution operation during which toxic substances are removed. Know that in a phone, you can find all kinds of metals, including copper, glass, plastic, silver, and even gold.
Redeem It For Vouchers!
Fnac suggests a take-back service for phones that are still in good condition. You can exchange your mobile (or other devices) for vouchers. Join Fnac's after-sales service, and remember to bring an identity document. Note that you have the option of estimating the price of your credit via the Fnac website. To do this, you only have to indicate the model of your Smartphone.
Keep Your Old Phone And Use Its Features
A phone is not only used to communicate and connect to the internet. Indeed, most smartphones have multiple features that are very useful in everyday life. Therefore, if you do not want to get rid of your old Smartphone, you can continue to use its features. This is the case, for example, of GPS. Provided you install the appropriate app, this tool can be used offline.
What prevents you from installing the phone in your vehicle to help you find your way around? Another example: your Smartphone can act as a USB key and MP3 player. The latter has a large storage capacity and can play multimedia files. Instead of draining your new phone's battery, why not use the old one to listen to your favorite songs? Finally, if you are a game lover, use your old Smartphone as a console to continue playing your favorite games like Candy Crush and other classic titles.
Turn Your Old Phone Into A Remote Control And Wifi Modem
Do you have a lot of connected equipment at home? The idea may not have crossed your mind, but using your old mobile as a remote control is possible. However, the telephone must have infrared technology and be connected to the same wifi network. You can control your TV, box and other connected equipment. It's still more practical than having a remote control for each device at home. Another option is to transform your old Smartphone into a wifi modem. How? Thanks for the connection sharing. However, for this to work, you must have a SIM card and a 3G (or 4G) connection.
Convert It Into A Security Camera
Are you going on vacation soon? Do you need to be reassured to leave the house unattended? To leave with peace of mind, all you have to do is install a security camera. And why spend money unnecessarily if your old Smartphone can do the trick? Of course, the device must benefit from wifi technology and cameras for this to be possible. You must also install a dedicated application. If you don't know which application to choose, here is a small list of the most popular:
Alfred Security Camera

Warden Cam

IP Webcam
Some Useful Tips
You're not breaking laws as long as you're filming inside your home. On the other hand, it is different if you want to film outside. To avoid problems, find out about the legislation before installing your monitoring device.

Choose the location of your Smartphone carefully. Generally, the cameras are placed where the intruders are sure to pass. These are, for example, the stairs as well as the corridors.

For more flexibility, opt for wall mounting, but you must consider that you must drill holes. And only some people like this idea.
In summary, several solutions are available to users when they want to get rid of an old Smartphone. Instead of throwing a device in the trash or storing it indefinitely in the bottom of a drawer, you now know what to do. It's up to you!
Read Also: The Best Smartphones With A Dual SIM Slot