Who Uses Google Optimize? What Is Google Optimize?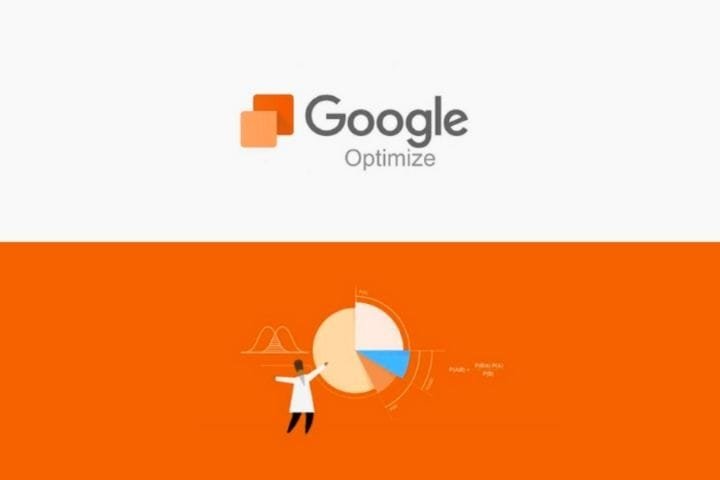 The free version of Google Optimize is aimed at small and medium-sized companies who want to take their first steps in testing and conversion rate optimization. The basic version of Google Optimize is also an exciting option for start-ups that do not have a large budget.
The paid version of Google Optimize 360 ​​is suitable for larger companies or those who value complex test functions.
Google Optimize offers two different options. The free version is a stripped-down version of the enterprise tool Optimize 360. The free version includes all relevant tools that enable the user to carry out various tests (including the A / B test) and help improve the conversion rate.
Google Optimize can only be used in conjunction with Google Analytics. Optimize shows the user how his tests affect the various critical metrics determined in Analytics.
Optimize is based on Google Analytics. If you already use the tool, you should be able to carry out your own A / B tests with just one additional line of code. The tests themselves should be easy to create thanks to the visual editor, even for beginners. However, to use it, you need Google's Chrome browser, as the editor depends on a particular extension for the browser.
Google Optimize is the perfect testing tool for those who already work with other Google solutions. Thanks to the simple user interface, even users without extensive technical know-how can easily make adjustments to their website with the device. However, if you want to test more than just a few individual pages, you should consider switching to the paid version, as the free version has a limit for tests that can run simultaneously. In addition, slow data transfer can be observed after the trial.
Also Read: Three Reasons Why Companies Should Digitize Marketing
A / B Testing: Optimize The Secret Star
Which design elements of your website appeal to the visitors more? Which formulations are more likely to lead to a purchase? Would the bounce rate be lower if the ordering process consisted of fewer steps? Questions about conversion optimization are a fundamental part of online marketing. Who answers these questions and offers successful solutions? It is not reflections and impressions that lead to reliable answers but concrete data. Tests with defined parameters create the prerequisite for obtaining precisely these necessary data. A / B testing is one of the safest methods of generating specific data to exclude risks in marketing decisions from the outset. Whether conversion increases, Lead generation, or an improvement of the user experience, A / B testing is the appropriate means in all questions of optimization. Thanks to statistical analysis, it can be precisely proven which version is better accepted by the website or shop customers. By the way, tests are always essential both in advance and in between to determine what the target group will like.
What Is A / B Testing?
A / B testing is an online experiment in which visitors to an online shop or a website are led to two different variants. The original variant A only differs in a few or one feature from variant B. For example, the color of the call-to-action button can be different, the internal search can be repositioned, or the wording can use a different address. Even minor modifications can have a significant impact on the behavior of visitors. The changes that are made depending on the objective that is set beforehand. If several goals are to be aimed for, it is strongly recommended to test the relevant elements one after the other. The more precise the objective, the easier it is to evaluate the results later and draw the correct conclusions. The dreams can be pretty different, and user behavior can be influenced differently. In online shops, the primary goal is to increase conversion rate and sales. Therefore, variants of order buttons, changes in the user experience, or the arrangement of products or categories are famous experiments. On the other hand, websites place much more value on lead generation, and the focus during testing is often on customer service and optimized user guidance. The A / B testing helps understand the visitors better and improve the existing content bit by bit.
The scope of the test should also be precisely defined. It is also essential to be patient. When the test has been completed, i.e., each variant has been run through by a sufficient number of visitors or the specified time has expired, reliable data available, which can then be evaluated and accepted. The A / B testing course must always take place in parallel and not one after the other. Changes in the tested characteristics during testing have a falsifying effect on the results and must therefore not occur.
The Technical Implementation
There are countless tools available for the technical implementation of A / B tests, which at first glance are very similar in terms of their features. Nevertheless, each device has its strengths and fulfills requirements for various user groups. Of course, there are also price differences between entry-level versions and enterprise solutions. These are usually based on the number of users on the test pages, the contract period, and other services. There are also free solutions that provide clarity on the relevant issues. One of the free tools is Google Optimize.
A / B Testing With Google Optimize
In the past, the subject of A / B testing was always associated with a lot of skepticism and uncertainty. Isn't that too time-consuming? Who provides the code? How do we evaluate the results? Anyone who has ever dealt with A / B testing knows about the interest and curiosity of customers and colleagues but also knows the questions and the associated educational work. The Google Optimize tool has offered us a massive advantage in terms of simple implementation and ease of use since April 2017. Google Optimize left the beta phase in April '17 and is available to all users free of charge. Especially for small and medium-sized companies, this free version offers an option compared to its big brother Google Optimize 360 ​​to continuously improve performance and user experience on websites.
Google Optimize cleverly emerges as a secret star among the many testing tools. The fact that it is entirely free makes this tool so attractive, but the problem-free integration into Analytics also provides many advantages. Values ​​stored in Analytics can also be used to test and evaluate Google Optimize.
How Does Google Optimize Work?
A Google account is required to work with Optimize. In addition, Chrome should be used as the browser and the browser extension installed. Then three different tests are available under Optimize.
A / B testing enables the performance of several versions of a website to be compared.

The multivariate test compares different website elements at the same time to determine the most successful combination.

The redirect or split test compares two different pages with different URLs. This test form is exciting when completely different page versions compete against each other.
The free Google Optimize allows up to 3 A / B tests, multivariate tests, and forwarding tests simultaneously.
This exciting tool is straightforward to implement. Only one line in the page's source code needs to be edited. This means that the door to conversion optimization is also open to less IT-savvy operators. Finally, the tracking ID from Google Analytics is also included. The first test can start if only green ticks are lit in Optimize. In the A / B test, the tool automatically directs the traffic to the two variants in equal parts to achieve meaningful results.
In detail, there are precisely eight steps to the A / B test with Google Optimize:
Add snippet:

The snippet can be integrated via the Google Analytics tracking code or the Tag Manager. The snippet differs depending on the account or container, but it must be visible on the pages to be tested.

Connect Google Analytics:

To make the test results visible and to be able to trace back the different user behavior to the test, a Google Analytics property must be connected.

Create the test:

a test is selected from the three possible test variants of Optimize, and the name of the corresponding URL is stored.

Create variant:

Now, a different variant of the original version is created. Google Optimize makes adjustments via a WYSIWYG editor or Javascript or

HTML

/ CSS itself. The DOM information is displayed when hovering over the tested element.

Testing:

The behavior of the changes across different end devices can be tracked with Optimize using an integrated cross-device test option. The view can be switched between desktop, tablet, or mobile. However, it is not possible to test across browsers.

Configuration of the test:

Now, the control of the trial follows. What percentage of users is included in the test and who is presented with the original version or variant, and which criterion – e.g., B. the navigation path – is this taken as a basis?

Set up goals:

The set goals can be stored in Analytics. There are three possible goals per test. The hypothesis on which the test is based can also be inserted here. The end of the test is set manually.

Starting the A / B test:

if the test is running, it cannot be interrupted and continued later; he has to go through consistently.
If the test ends after the specified time or after the corresponding number of visitors, the test results can be found in Google Analytics. The available data can also be viewed in between.
Five Ideas That You Can Implement Right Away
Call To Action:
The right choice of words determines clicks, transactions, and ultimately sales. Experiment with your CTA and try different wordings. Minor changes from "Buy now" to "Add to cart" bring the first results straight away, and you learn to understand your target group better.
In addition to addressing the call to action correctly, the color of your buttons can also be an essential factor. Vary your CTAs, and you will see how colors affect the sale's closing.
Product Descriptions: 
What do customers expect from a good product description? The customer wants to get comprehensive information about a product and, in the best case, no questions should be left unanswered. To guarantee this in terms of content, you should always let outsiders check your product pages. What seems crystal clear and simply logical to you does not have to be understood by a customer in the same way. Once you have created the content basis of your product description, you can use A / B testing to determine the conversion rate to continue to optimize. You can test in which form your customer would like to receive the information and how the conversion rate behaves with different forms of presentation. A famous test is to compare and evaluate long-running texts with a list of bullet points.
A Slider Or Static Image? 
Most shops use sliders to give more weight than just one image. At first glance, this usually makes sense and sounds plausible. If you then start an A / B test, however, in most cases, significantly more clicks land on a static image than on a slider. Here, too, the rule applies: only a test brings clarity!
Lead Generation: 
If your website is to generate leads, then you should carefully consider the placement and type of forms and, of course, test them. Depending on the target group, it isn't easy to estimate which state will convert the visitor to a customer/prospect. Replace the registration page with a pop-up box and try a more aggressive lead generation tactic.
Navigation On The Start Page: 
The navigation is a construction site that never seems finished and offers constant optimization potential. Just test out to what extent and variants your visitors use navigation. It can turn out that the direct entry into categories is very often done via visual elements. The main navigation is undoubtedly still the essential criterion for selecting the classes. Still, many users need a visual impulse on the start page to navigate into a category. Therefore, placing additional "navigation boxes" near "Above the Fold" has proven successful for many of our customers.
Conclusion: Google Optimize Is Convincing
As a testing tool, Google Optimize can be seen. It essentially convinces three clear facts: it is free, simple integration. Its straightforward interface makes it easy for both professionals and beginners to compare and optimize all imaginable features of websites. In particular, the integration in Analytics is an attractive plus point that facilitates the evaluation.