Why SaaS Is A Security Risk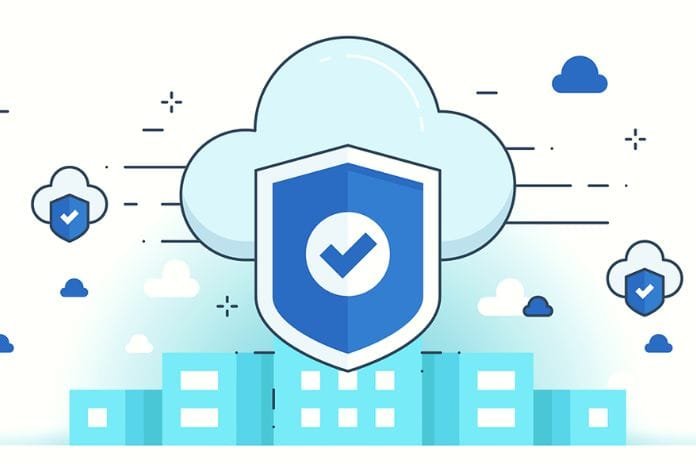 Organizations increasingly rely on the cloud to store mission-critical information in virtually every aspect of their business—from communicating, storing, and sharing files to real-time document collaboration. The Netskope Cloud and Threat Report (July 2021) showed that an average-sized company with 500 to 2,000 employees now uses an average of 805 different apps and cloud services. Security must be a top priority regardless of whether an organization is migrating to the cloud or is already making extensive use of cloud applications and services. Software-as-a-Service ( SaaS ) makes remote collaboration more accessible and more efficient. But while SaaS fundamentally changes how we work, it has also introduced new security issues that put business-critical data at risk.
Security and IT staff were already under pressure to protect their on-premises environments. Add to this a growing number of cloud applications and services, and their work becomes much more complicated. To make matters worse, each SaaS application has unique nuances that security leaders need to understand, such as access and security controls, logic and terminology, and permissions and privileges. Centralized IDaaS solutions are helpful for centrally managing users and groups. However, other factors and identities, such as that of contractors, external partners, or local IAM users, make it challenging to manage each application adequately. If you don't keep track of every user, it's easy to leak sensitive information inadvertently.
Complex Backup Of SaaS Applications
Cloud applications and services offer attackers numerous opportunities to compromise and exfiltrate sensitive data. Suspicious activities that could indicate a potential cyber attack often go unnoticed with SaaS applications. If not carefully considered, users can copy, delete, or disclose essential data such as Salesforce customer lists or sensitive documents stored in Box and Google Drive. Also, minor configuration errors can make sensitive information accessible to everyone on the Internet. Compared to "classic" on-premises applications, the management of SaaS applications is much more complex.
Users are assigned a single identity, role, and permission with on-premises solutions. With SaaS applications, on the other hand, users have their own identity, function, and permissions for each service. On-prem, users may need to use a VPN and will be subject to the network's security protocols once inside. In contrast, employees can access SaaS apps from anywhere. The perimeter, therefore, no longer exists, and the security measures associated with it are no longer effective. Instead, users can download almost anything and share it with anyone. As a general rule, users of SaaS applications do not need to be administrators to perform privileged actions.
Depending on the SaaS app, non-admins can add users to security groups, grant edit permissions to external partners and contractors, and install third-party applications. And although in many SaaS applications, user rights for non-administrators can be configured, e.g., B., the sharing functions in Google Drive, the users have a high level of power and control. Safety is not necessarily the top priority in day-to-day work, but rather productivity and the user experience.
SaaS Makes Excessive Sharing Too Easy
In SaaS environments, it is tough to control what data has been made available to whom, given the many different types of access, controls, and means of granting permissions. When a user shares a sensitive file in Box with the entire company via a link, it's impossible to track who has access to it. This is not a bug but the desired feature that most cloud applications have. When it comes to security, however, administrators need to be able to track how resources are shared and with whom and remediate unnecessary access to sensitive information.
SaaS providers focus on their platforms' security but leave users' protection and permissions to their customers. There are a few things that make this hedging difficult. For example, some SaaS applications bundle privileges and licenses in a way that complicates the segregation of duties or enforces a least-privilege approach. For instance, you need to write permission if you want to retrieve metadata about the links to files and their configuration in Box. Each SaaS application has its characteristic weaknesses, and security teams must understand each application or service's limitations and potential security issues.
SaaS Users As "Soft" Targets
Due to the widespread use of remote work and SaaS applications, attackers can increasingly focus on users as the target of attacks and no longer have to target "hard" targets such as the company infrastructure. When unprivileged cloud users use and manage files, tasks, and code from anywhere in the world, they create gateways for cybercriminals. Weak credentials are an easy target here. In addition, attackers can obtain leaked account information or gain access through phishing and social engineering, mainly if multi-factor authentication is not used. Are all of these security concerns reason enough to forgo the benefits of the cloud? However, you can close the security gaps mentioned by securing your SaaS stack in the same way as your on-premises environment:
Monitor everything: Use monitoring tools and services consistently and observe what is happening in your SaaS environment and what permissions are being used.

Sensitizing employees: The security of the company's data is the responsibility of each individual. Encourage users to think twice before sharing files or adding a user to a group. Make them aware that even popular third-party SaaS applications pose a security risk.

Leverage password management and multi-factor authentication: Enforce the best password and access security practices. End users and administrators must be aware of security vulnerabilities and receive training to avoid risky situations.

Engage experts to assess cloud risk: Specialists can help identify and remediate misconfigurations, vulnerabilities, and risky permissions to improve the overall security of your cloud environment.
If you implement these four points, productivity and, at the same time, secure cooperation can succeed.