WLAN Tracking Is More Than Just Transmitting Data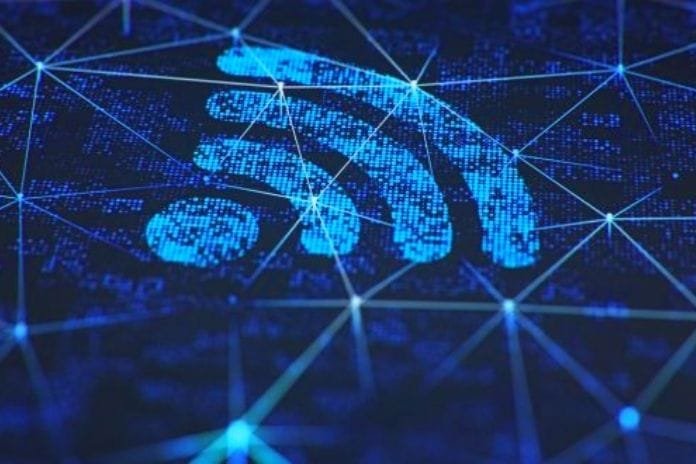 Advanced cloud-based WLAN tracking gives companies valuable insights into visitor flows and offers the opportunity to better secure major events and optimize retail concepts. Never before has so much data been transmitted via WLAN (Wireless Local Area Networks ) today.
Equipped with advanced encryption technology, the networks are used in private households and companies and in public spaces to connect users to the Internet quickly, securely and without interference. But where a large amount of data is generated, there is usually still unused potential: the collected or live WLAN data can analyze visitor flows.
WLAN Tracking Briefly Explained 
If smartphone owners activate the WLAN function on their device, this continuously searches for one of the usual several so-called access points (AP). These grant access to a local wireless network. If a person carries their smartphone with an activated WLAN function, the APs within range register their request – even if the end device does not connect. An access point can differentiate between all devices because each has its name.
This is as individual as a fingerprint but anonymized and therefore cannot be traced back to individual persons. The technology can also distinguish whether a device is new or already registered in the AP. Movement profiles can be created if end devices also use the MAC address to the AP. The following applies: The more APs in the WLAN network the end device detects, the more accurate the result.
With almost all WLAN providers, tracking movement patterns and locations has long been possible. However, companies have to collect data and analyze it afterwards to generate added value. There are highly specialized providers such as the network manufacturer Extreme Networks. These have tools to visualize traffic flows, or the number of people can be tracked in real-time. This creates detailed movement profiles and other statistical or graphic evaluations. The possible uses are varied:
Secure Major Events
The event industry was idle for a long time during the pandemic but is slowly upswing again. WLAN tracking can contribute to increased security in the planning and implementing of significant events because technology can reduce crowds. For this purpose, visitor flows are tracked, and people are redirected early.
Security employees can react quickly and, for example, regulate access to certain areas or open additional regions. If events occur regularly, the collected data shows the places where it is often too full. Companies can then create other routes through construction work or optimize long-term escape plans. A positive side effect: with the optimal management of visitor flows, customer satisfaction also increases significantly.
Optimize Retail Concepts Of WLAN
WLAN tracking also has excellent potential for retail. Because the technology makes it possible to use movement data to understand where in the store customers spend the most time, and for the longest time, in this way, retailers can optimize the design of the retail space, streamline the flow of customers and improve the customer journey. Tracking also allows conclusions to be drawn about which product is best received by customers. With the information about the number of customers in the store, companies can also plan their personnel resources better and ensure that there are enough on-site employees with very high customer traffic.
Cloud Hosting Has Advantages
If companies want to use WLAN tracking profitably, the network should be hosted in the provider's cloud or a local partner such as a Managed Security Service Provider (MSSP). In this way, users receive their evaluations directly and directly from the specialist. 
Operating a WLAN network from a cloud also has other advantages: Access points, switches and routers can be managed centrally, from onboarding to reporting, and the network can be easily expanded at any time. In addition to automatic monitoring and backups, cloud platforms also support machine learning and artificial intelligence. There are two options for managing WLAN networks: Companies can either take on the direction themselves or outsource this task in whole or in part to a Managed Security Provider (MSSP).
Proven Technology Enables Innovations
WLAN tracking is versatile and offers numerous advantages for companies. You can rely on experienced network specialists and managed security service providers. These provide the necessary analysis tools and the necessary know-how. In addition, they support their customers in operating WLAN networks easily and securely from the cloud – or, if desired, take over the management entirely and relieve the IT department. In this way, companies can exploit the untapped potential of WLAN networks to drive innovation.
Also Read: How The IoT Is Affecting Education